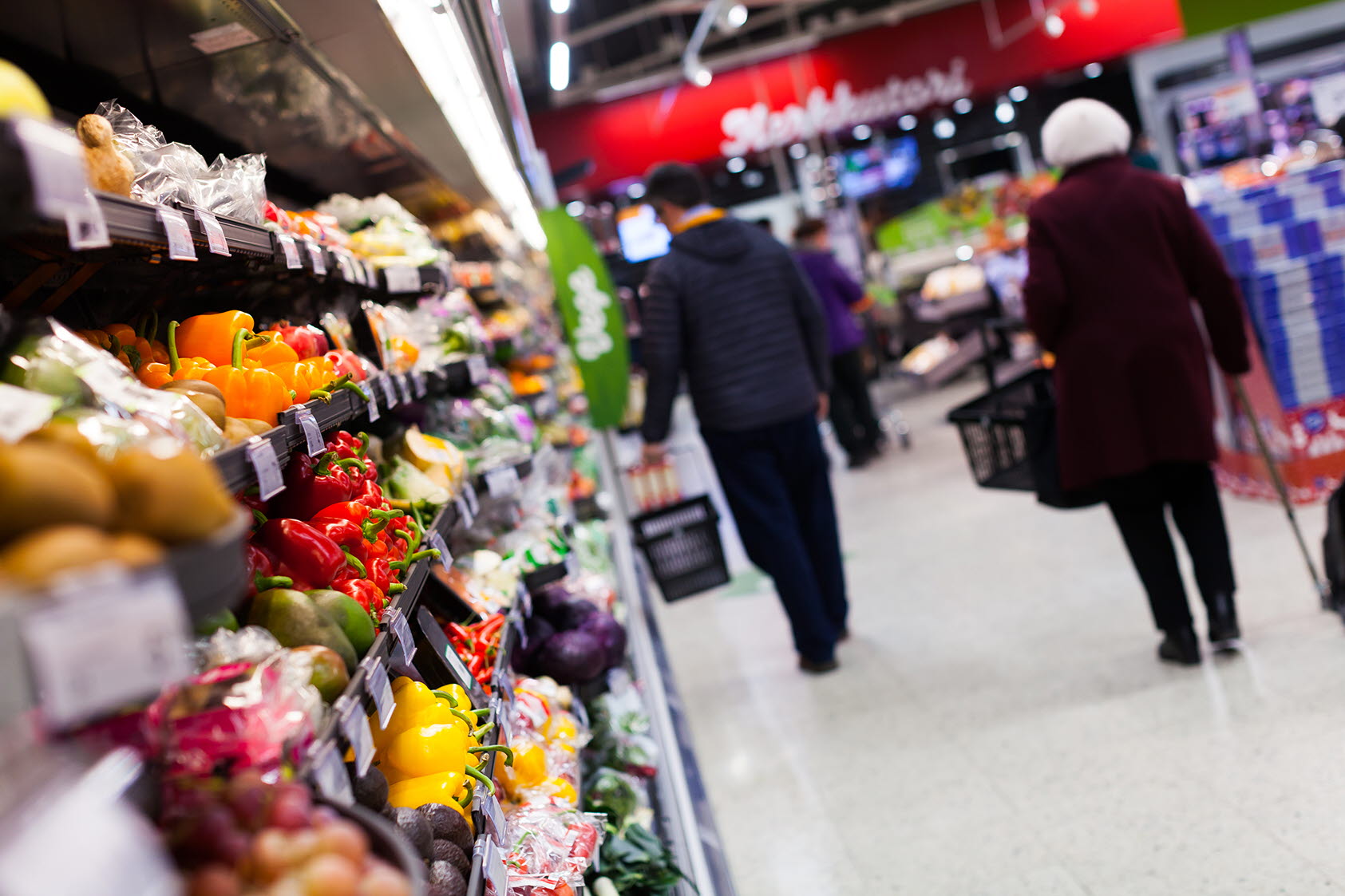 Fruit and vegetable sales have increased by more than 10%
Another fresh produce success story with Sigma™

Retailers are finding creative ways to drive traffic to stores due to the fierce competition in e-commerce. Fresh produce is no exception, with HL partnering with supermarkets and speciality stores to maximise opportunities to gain and retain shoppers.
Furthermore, retail operations are increasingly focused on reducing food waste and selling more produce to minimise shrink. K-Supermarket in Valtari, Finland has demonstrated that retailers can achieve all three goals simultaneously; attract shoppers, sell more and waste less.
After installing the Sigma™ merchandising solution for fresh produce, K-Supermarket saw an uplift in sales of over 10% after seven weeks. Since its installation in 2017, the fruit and vegetable department has not only seen considerable sales growth but also less waste.
"We chose this great new system for coolers, which are shelves for fresh produce," said store owner, Tero Turkia. "Previously, it has been hard to manage but with Sigma™, we have a system that is good and easy to take care of."
Sigma™ gives the fresh produce department a look of abundance and freshness while reducing the amount of stock displayed. As a result, there is a reduction in shrink and significant cost savings.
"The results have been successful because food wastage has been reduced notably. We now sell more of the produce with a lot lower amount lost." Tero concluded.
Innovative merchandising solutions installed at K-Supermarket Valtari, Finland