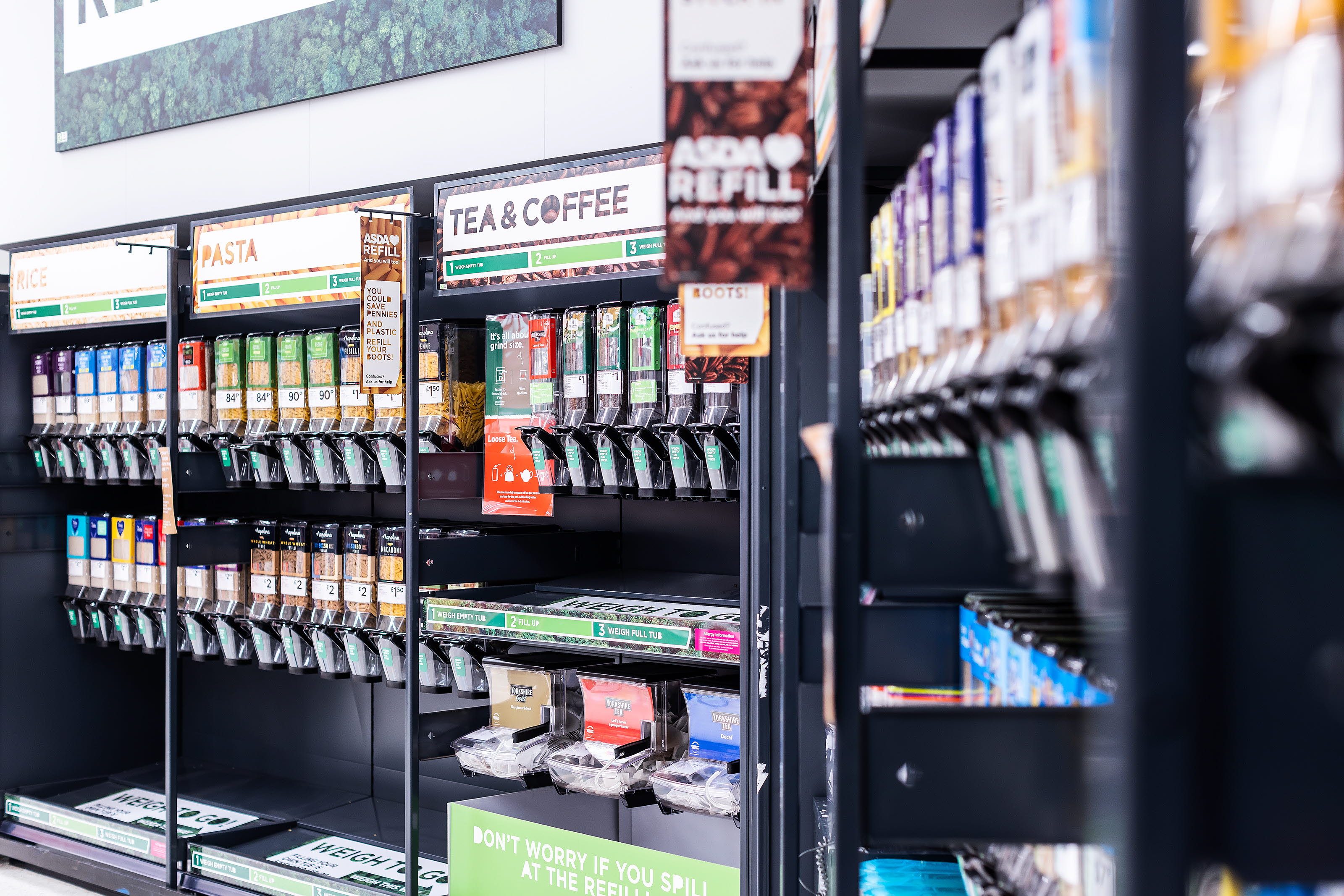 Asda supports shoppers live a sustainable lifestyle
Asda takes on waste reduction responsibility and features refilling stations to address shoppers' priority in food and packaging waste reduction.
In October 2020, supermarket giant, Asda opened its first new sustainability trial store in Middleton, Leeds in the United Kingdom, dedicated to help shoppers reduce, reuse and recycle with convenience. The supermarket also introduced 'Greener at Asda Price', a national price promise offering loose and package-free products at a cost not more than packaged equivalents.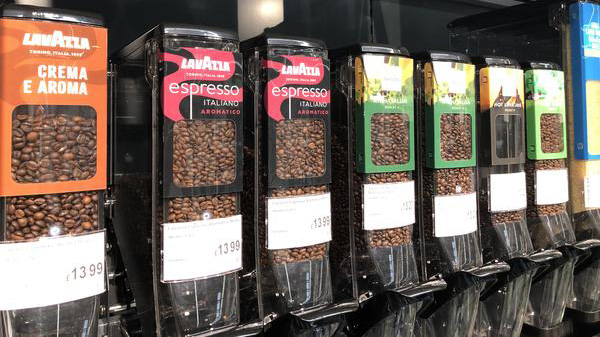 Taking the responsibility
Roger Burnley, Asda's CEO and President said: "This is an issue that matters greatly to our customers – our own insight tells us that more than 80% believe that supermarkets have a responsibility to reduce the amount of single use plastics in stores. We want to give them the opportunity to live more sustainably by offering them great product choices and value, underpinned by a promise that they won't pay more for greener options at Asda."
The store offers customers over 100 lines of refillable grocery essentials in 15 prominent refilling stations using HL 4eBin™ gravity bins, which are partially made from recycled plastic, and part of our Sustainable Choice range. Household staples like coffee, cereals, rice, and pasta, including big brands such as Kellogg's, PG Tips and Quaker Oats, as well as Asda's own brands of rice and pasta give a new and engaging shopping experience. And tea bags are merchandised in our 3eBin™ scoop bins – permitting tea drinkers to decide the quantity of fresh tea bags they want to bring home.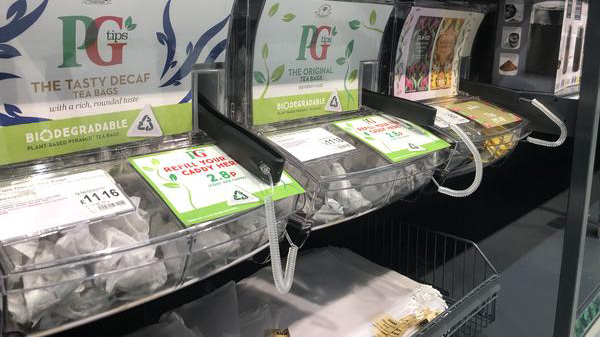 Right quantity, less waste
By equipping the stores with packaging-free merchandising, Asda encourages and supports shoppers in the vision to reduce plastics. Giving them the choice to purchase the quantity of food they want helps reduce food waste, particularly beneficial in single-person households. For Asda, the gravity bins guarantee 'first in first out' stock rotation.
To achieve Asda's aspiration to reduce plastics requires collaborative partnership in offering innovative sustainable solutions, and as Roger Burnley says, "We have always known that we couldn't go on this journey alone". With successful joint effort, we can all help to reduce environmental impacts without having consumers pay more for sustainable choices.