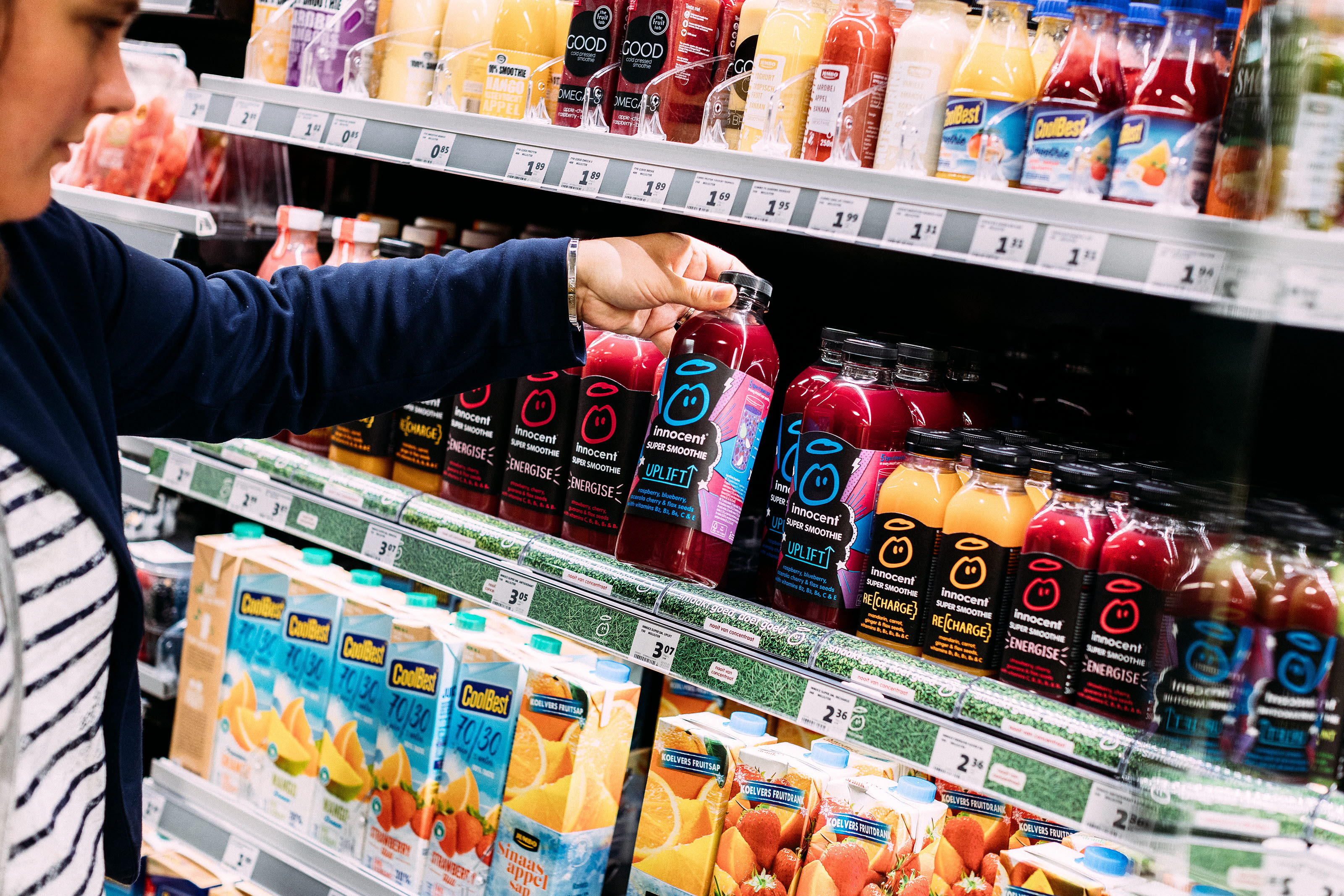 Supporting brands on their journey towards sustainability
Retailers and brands are increasing their efforts to reduce plastic waste and Innocent is no exception. With the goal to make all their packaging from 100 percent recycled material by 2022, Innocent have manufactured new juice bottles made from 50 percent recycled plastic and 15 percent plant-based plastic.

Making sure your brand stands out
Following the updated product packaging design, Innocent asked us to come up with a sustainable shelf solution for their range of colourful fresh juices to replace their existing shelf trays with recycled ones.
Our solution was a customised Classic Brandman™ shelf tray, which is typically used for securing shelf space by brand-blocking specific sections while also keeping the assortment tidy and organised. Now part of the Sustainable Choice range and available in either bioplastic or recycled plastic, the trays are an effective shelf communication tool for brands.
With design, prototype, delivery and installation completed by March 2019, the recycled trays have now been installed across 650 supermarkets in The Netherlands.