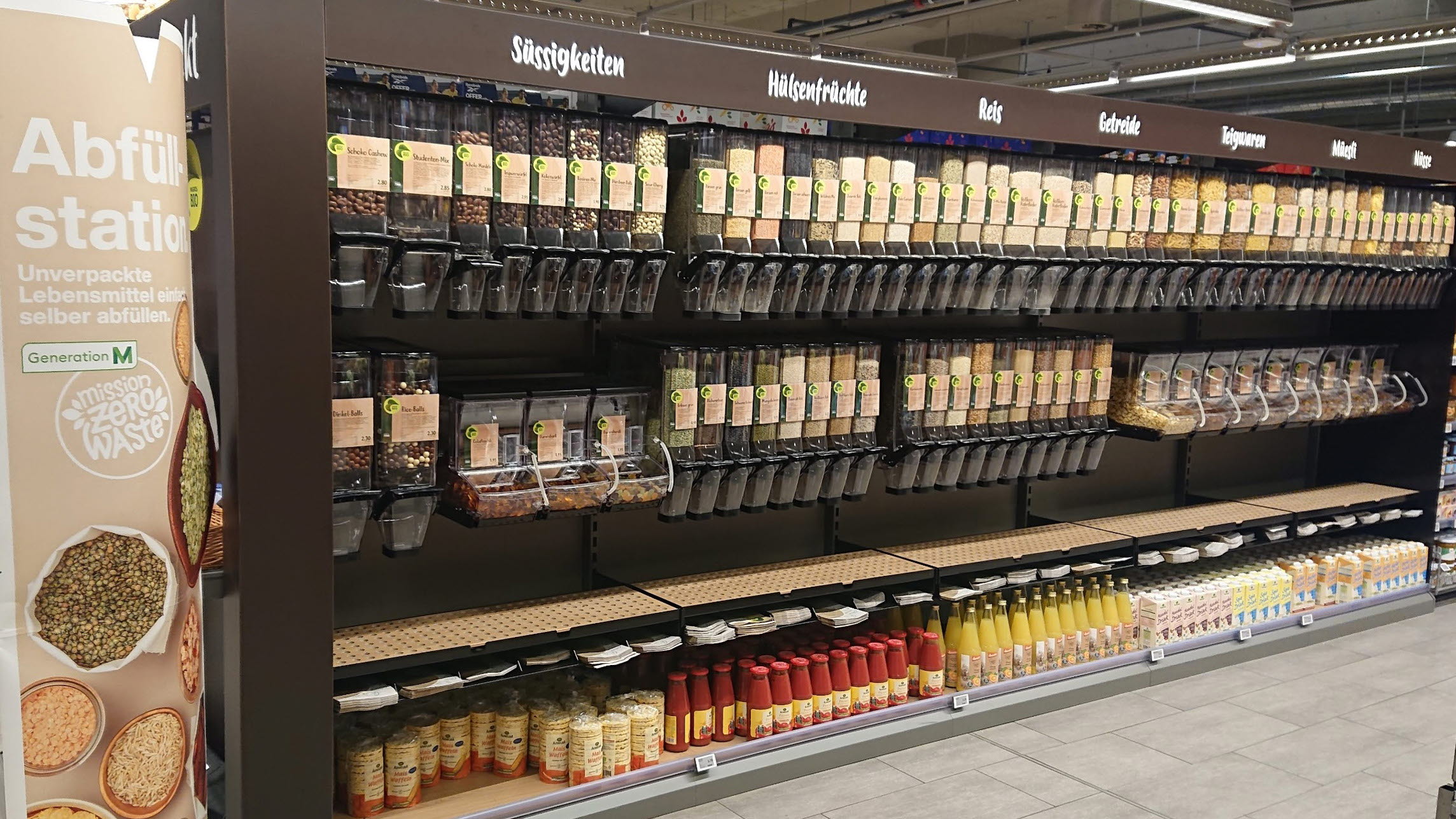 Reduce virgin plastic usage and establish long-term business value
Investing in socially responsible practices gets real as more businesses confront rising pressure to conserve natural resources and meet the growing expectations of environmentally conscious consumers.
Sustainability in the retail environment is rapidly becoming unavoidable with rising pressure from shoppers, investors, authorities, and competitors on retailers to reduce their environmental footprint. A survey* shows that 55% of consumers have chosen brands that have environmentally sustainable practises and values. Therefore, earning shoppers' loyalty as they make more sustainable choices is essential, not just for future profitability, but also for brand positioning in the marketplace.
Investing in more sustainable solutions is a way to enhance long-term business value – from sustainability and cost efficiency perspectives. Some retailers have already embarked on their journey, incorporating sustainability objectives in their business strategies, which HL is dedicated to supporting.
Invest in quality
Extending the life of product with better quality plastic is a more sustainable approach to product development. It helps to prevent frequent product replacement, thereby reducing the use of virgin fossil-based plastic. Financially, retailers save from unnecessary replacement cost, as well as avoid labour cost in such executions.
One of HL's solutions, the datastrip, is made with UV protection for a longer shelf life. As it is known that plastics deteriorate in sunlight, causing it to discolour, crack or disintegrate. By incorporating UV protection, this helps to improve quality, prolonging the life of the datastrips and reduce plastic waste. Laboratory tests have shown that HL's datastrip retains its quality as much as three years, while others discolour within a year.
Save virgin fossil-based plastic and costs
As more organisations incorporate sustainability in their operational strategies, they help create a more sustainable retail environment. In the case of Billa in the Czech Republic, to-date, the installation of 19 000 Optimal™ black dividers made from 100% recycled plastic has saved about 3.2 tons of virgin fossil-based plastic. The black dividers secure clear shelf segmentation and increase product visibility, and at the same time, create a more sustainable store.
The launch of a new category in 'lifestyle and home' at the Tokmanni chain in Finland included the installation of 800 Optimal™ black dividers at each of its ten stores. With a total of 8000 Optimal™ black dividers, Tokmanni has saved about 1336 kg of virgin fossil-based plastic. Each step brings retailers closer to their sustainability goals.
While in Switzerland, retailers continue to equip stores with packaging-free merchandising solutions to encourage shoppers to shop more sustainably. At Migros, approximately 2540 4eBins™ were implemented in the confectionary, dried fruits, and staples categories across six regions. The 4eBins™ are made from recycled plastic, and these installations not only avoid unnecessary packaging, but also saved about 1.1 ton of virgin fossil-based plastic.
The correlation between sustainability initiatives and long-term business value has become more apparent in recent years. It is a subject that is unavoidable, as businesses face increasing demands from stakeholders. By embracing sustainability and for example, reducing the use of virgin fossil-based plastic, the retail industry can realise greater long-term business value and customer loyalty.
Sources:
*Source: YouGov for Deloitte, survey of more than 2,000 UK adults aged 18+ between 5 and 8 March 2021
Recommended solutions for sustainable merchandising