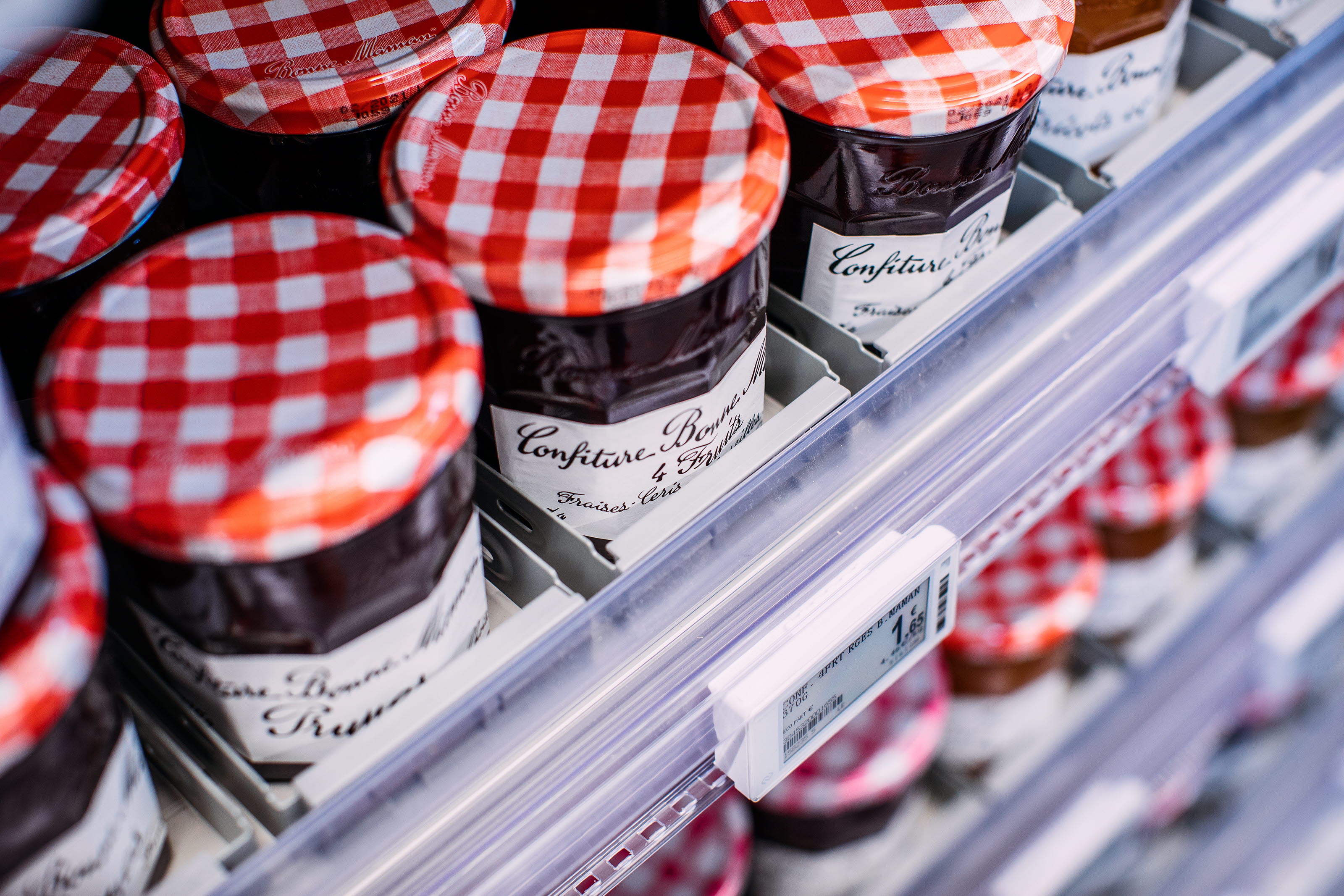 Time-saving across many store categories
Increasing store efficiency and enabling shopping experiences through shelf automation
We were part of an exciting new store concept for supermarket Auchan in Sorigny, France. Opening in May 2019 and spanning 2500 sqm in size, the store staff faced a key challenge: the Auchan team is small and though they are hardworking, allocating resources for product presentation is difficult. The task of refilling, restocking and front-facing products requires manual labour, which is a strain on staff time.
Featuring our shelf automation solutions in multiple categories, the store manager required shelving systems that would keep repetitive tasks to a bare minimum. As a result, the time-saving has allowed staff to instead focus on other store activities such as helping shoppers and creating experiences.

Up to 45 percent* of staff labour is related to shelf management where many instore tasks could potentially be automated. Our merchandising range addresses the most common challenges in operational efficiency; time spent refilling stock, keeping products front-faced, regular updates in pricing and planogram changes.
From our shelf automation range, Facer™, Roller Track™, Multivo™, Next™ and Optimal™ were installed in this Auchan store across the following categories:
Jams & spreads
Condiments & sauces
Health & beauty
Chips & snacks
Chocolate & confectionary
Frozen food
Beverages
Household cleaning
To improve product visibility, save time filling shelves and build a better shopping experience, consider implementing our shelf automation systems.
*Oliver Wyman research and benchmarking 2018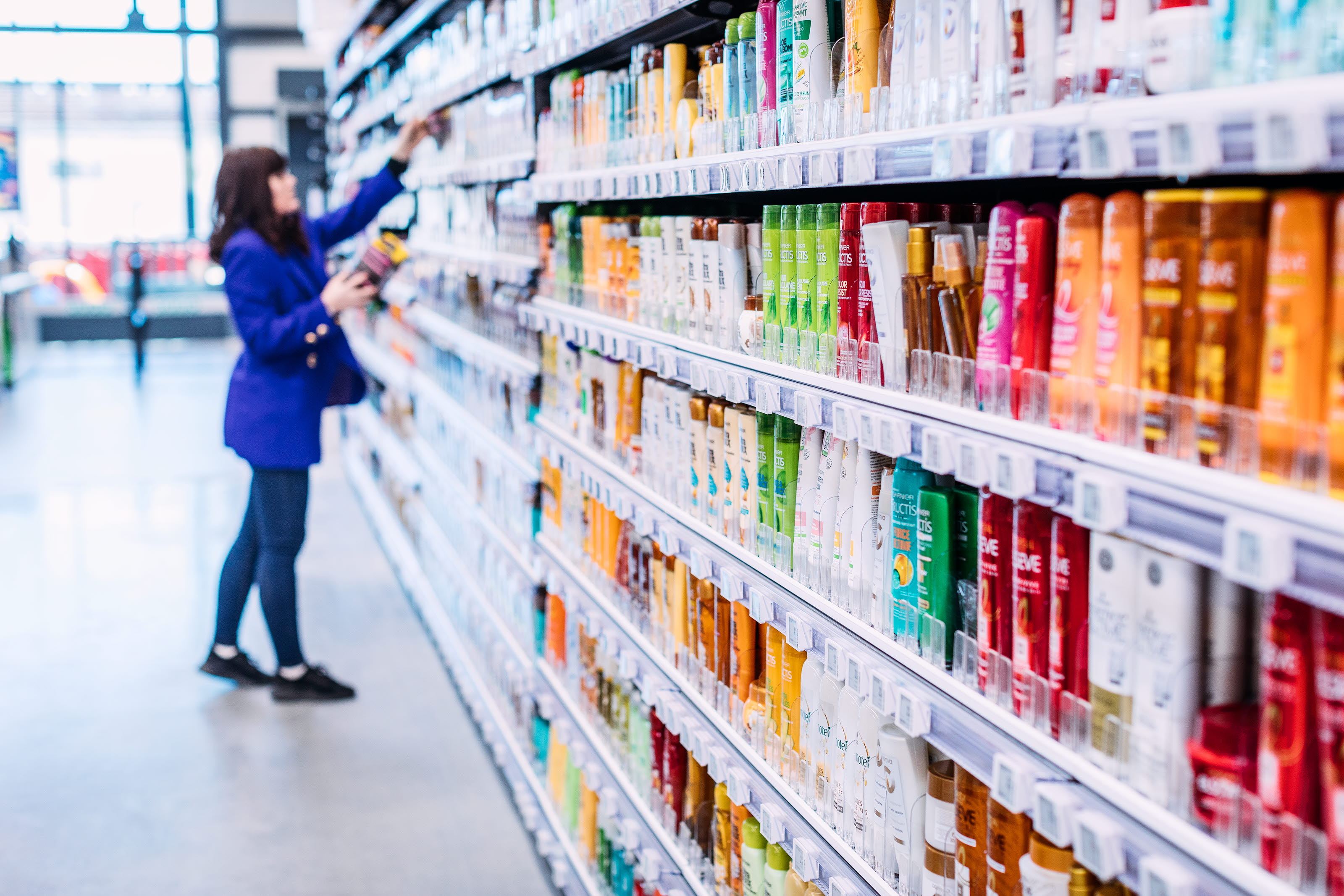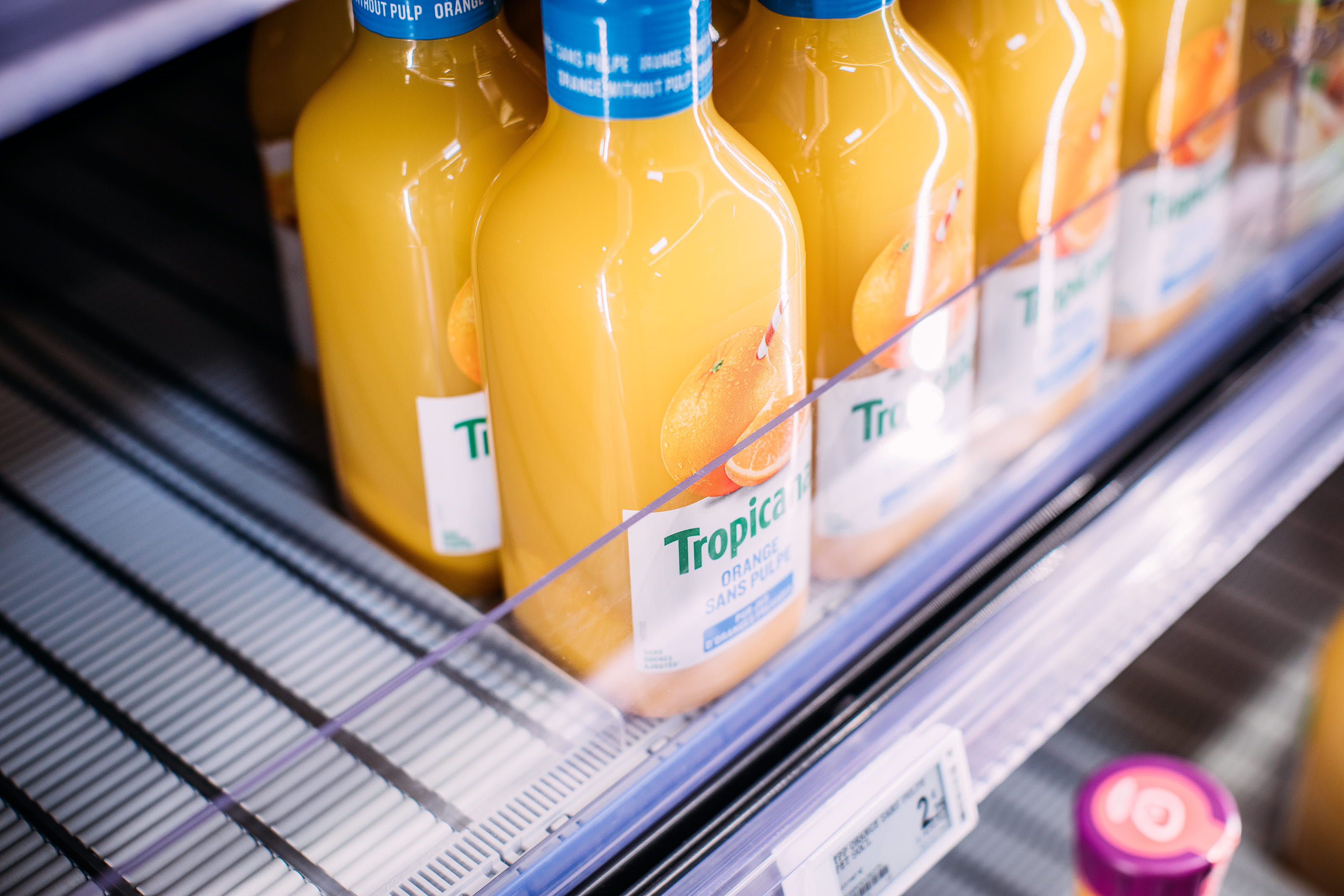 Merchandising solutions installed at Auchan Sorigny, France