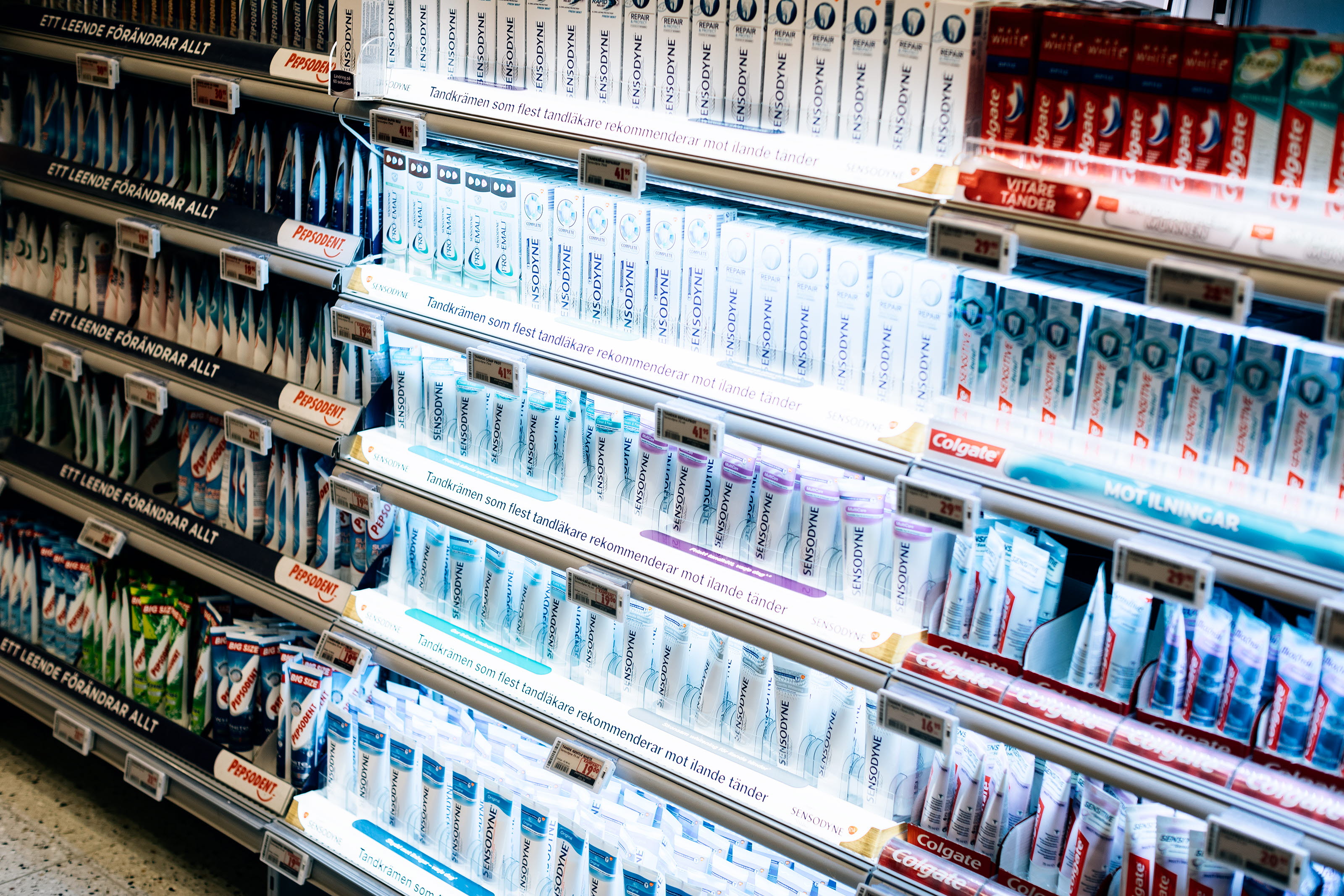 Creating a big impact for brands
A communicative shelf solution that enhances product visibility and guides the shopper
With new products entering the market every day, health and beauty is one of the most competitive categories in FMCG. Therefore, creating a big impact for shoppers is critical to cut through the competitive clutter and stand out.
With the objective of increasing visibility, guidance and up-trade on certain products, GSK consulted with HL to find a solution that would help differentiate the Sensodyne brand. In need of a refresh from the old shelf concept, GSK worked closely with HL in designing and delivering a custom illuminated shelf solution.
The complete system is made up of multiple products in the HL offering including communication, lighting, shelf trays, pushers and glorifiers. These components in combination give an incredible effect that lights up the entire section of shelves.
Flexible for larger and smaller store formats
The bespoke display has been installed in stores across Sweden. As each store format varies, it was designed to be modular and scalable to suit different planograms and secure the shelf space needed.
Each tray neatly displays the toothpaste boxes and tubes, featuring a spring-loaded pusher that keeps the products front-facing. The lighting has been implemented into the front part of the tray that adds illumination to the products.
A series of interchangeable labels were added to the base of the display to help guide the shopper when searching for toothpaste. They also help categorise the products in a tidy and organized way.
The custom solution has now been installed in multiple stores across Sweden with plans to implement it all over the Swedish market.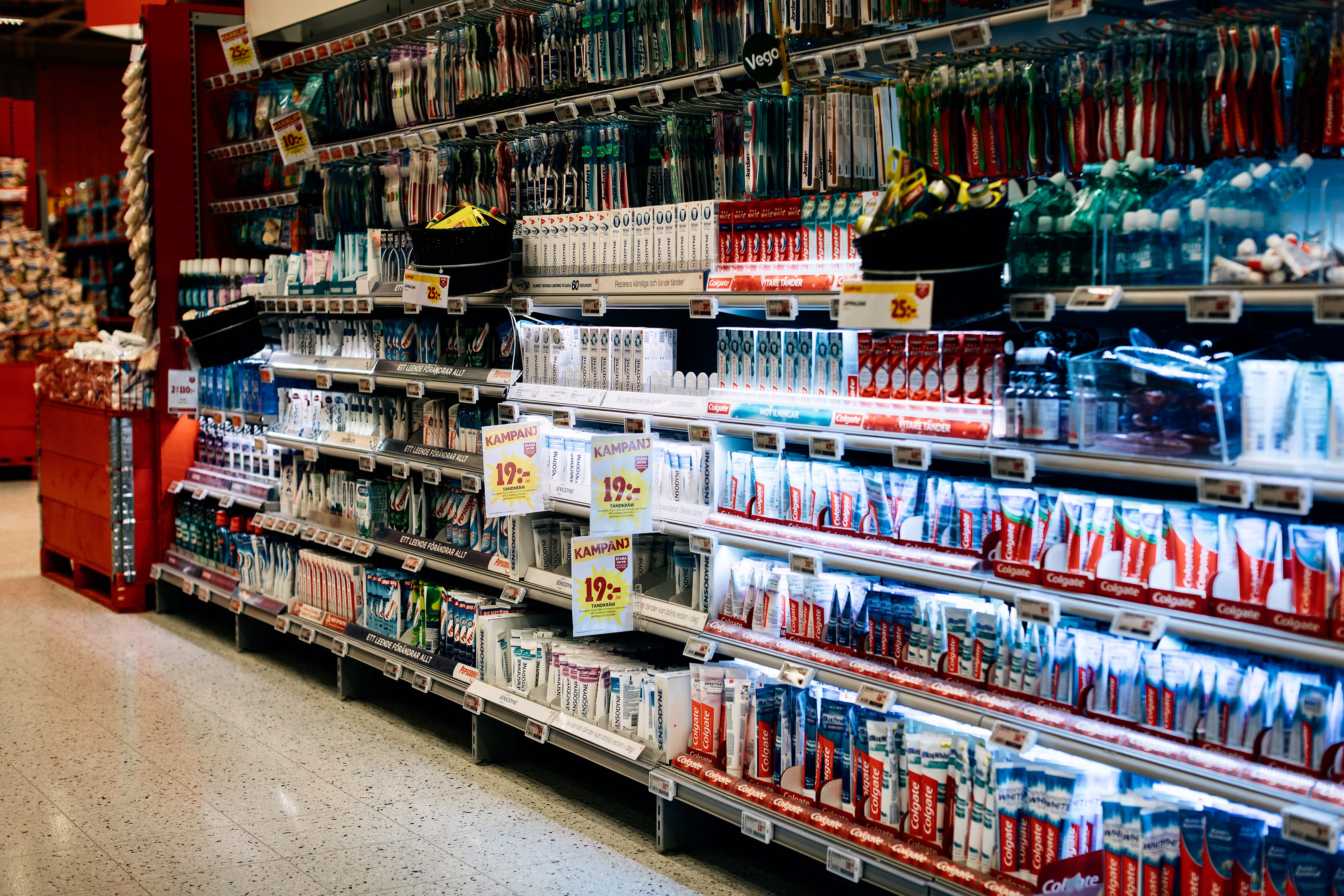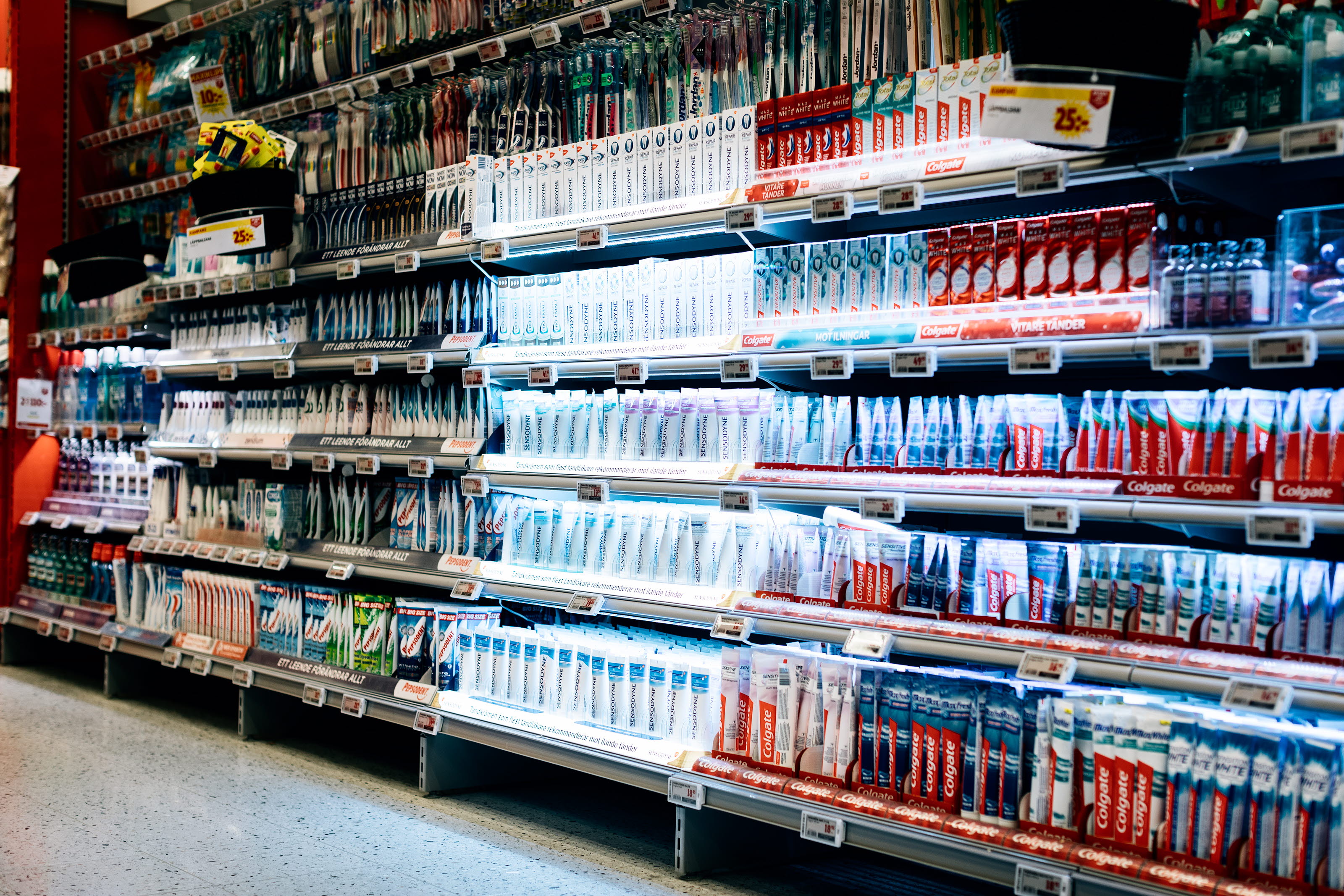 Innovative solutions for Sensodyne