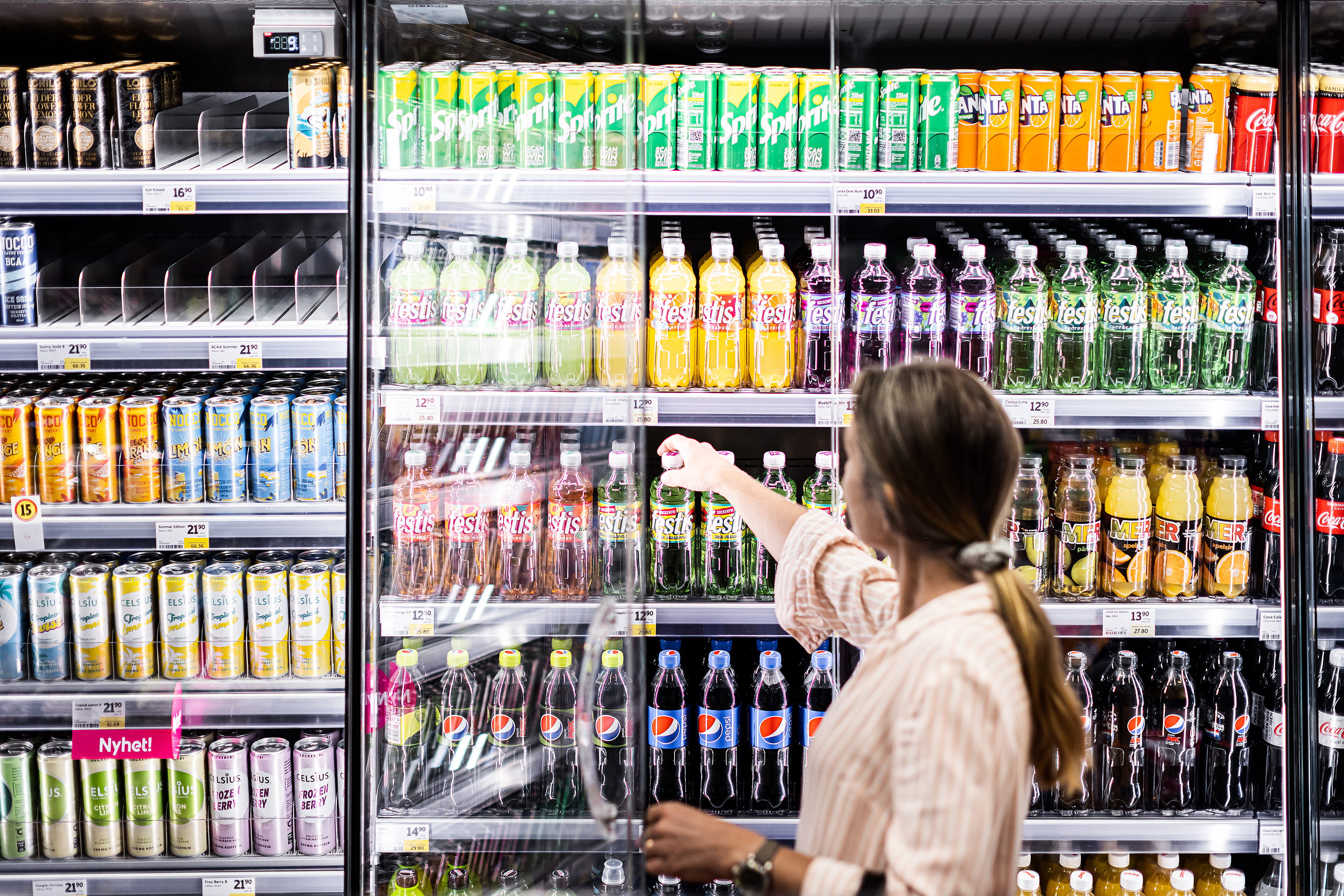 Deliver premium experience using shelf automation
ICA supermarket in Trollbäcken upgraded to a premium look, equipped with automated front-facing solutions.
In situations when time is little, store duties are endless, shopper satisfaction is important, that is when shelf automation helps retailers stay ahead on busy days. For ICA's complete store remodelling project in Trollbäcken, Sweden, which started in 2020, the aim was to give consumer products better exposure and lighten the workload for the staff. Therefore, a fast decision was made in the early stage of the process to use HL automated front-facing solutions.
Better control
Store manager, Rasmus Andreasson at ICA Supermarket, Trollbäcken said, "HL has helped us a lot with fronting and keeping the inventory fresh on the shelves." From the installation of merchandising solutions such as Multivo™ Max and Roller Track™, the store has better control of their products – being front-faced and making daily maintenance much simpler. "From a shopper's point of view, they see the inventory front-facing instead of being laid down on the shelf or misplaced. We can use the solutions in almost all categories of the store which we have mostly done," added Rasmus.
The chilled food, as well as the fruit and vegetable sections have been upgraded to give a better shopping experience. An advantage is that the inventory for packed meats, and even vegetables that were previously laid flat on the shelves are now positioned upright and front-facing.
Free up staff
Since the implementation of automated merchandising solutions, the store manager felt that even though it may be difficult to calculate, they have saved enormous amount of time. He found that the staff spent less time on shelf maintenance then they previously did. With the time saved, personnel can direct attention to customer service or back-office duties.
Following the remodelling, the fruit and vegetable category now looks completely different, and the entire store is more attractive. Shoppers get inspired and the staff spends less time on repetitive tasks.