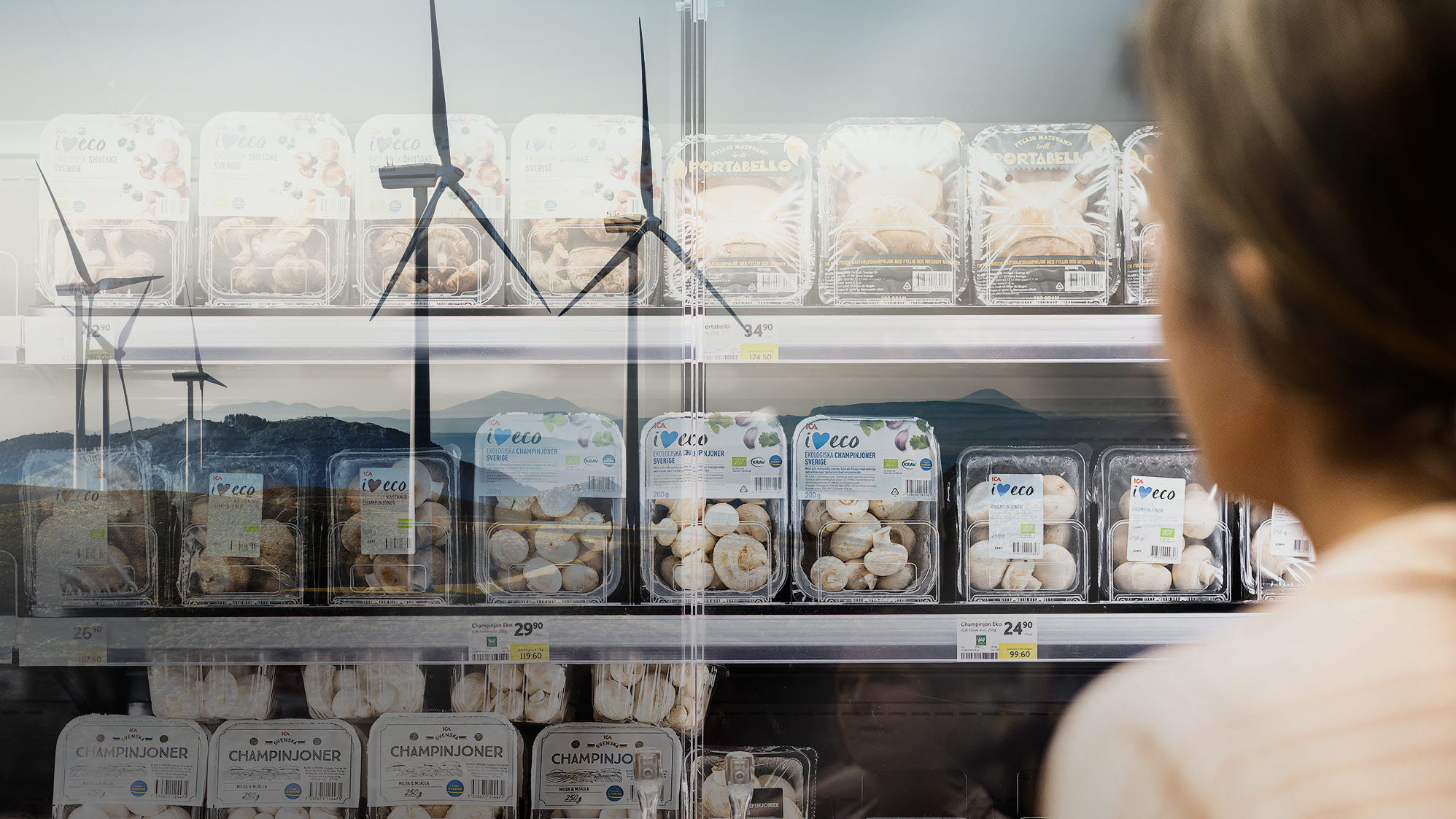 Spinning circularity from windmills
What do shelf dividers used in the stores have to do with windmills in the energy industry? Guess as we take you behind the scenes to reveal the truth!
While societies are learning about recycling and businesses are embarking on sustainable efforts, we are exploring ways to support these ambitions together with our customers. As we navigate the energy transition from fossil-based energy to renewable energy sources, we face the question - where do we get an adequate source of plastic waste for recycling?
Discovering core waste
Though plastic is frequently used, not all plastic materials can be recycled. Obtaining a suitable source of recycled plastic of the right quality can be challenging. At the same time, our sustainability experts need to strike a balance between the right cost and a regular supply.
Given the right time and place, networking events do pay off! During a Ratos Sustainability meeting, our Senior Product & Sustainability Manager, Jonas Marking's chance encounter with Per Hökfelt led to an unexpected discovery of a new source of plastic waste. Per, VP Sustainability & QEHS of Diab, a sister company under our parent Ratos Group, wanted to responsibly dispose of the plastic waste that they generate from the production of PET core – one of the primary materials used in wind blades, nacelles, and spinners in the wind energy industry. Just the right answer to Jonas' search for plastic waste for HL!
The meeting between Jonas and Per resulted in a positive outcome – offering an avenue to dispose of Diab's core waste sustainably while opening a new source of recycled plastic for our factories. "This is circular business put into action. We close the loop of PET production waste and reduce our carbon footprint. Circular business in the Ratos family," said Per.
Given a new life in the store
One of the solutions successfully created from 100% recycled plastic is the Optimal™ black divider. Taking a new life, 19 000 Optimal™ black dividers organise the shelves at Billa in the Czech Republic – an installation that saved about 3.2 tons of virgin fossil-based plastic. At the Tokmanni chain in Finland, their new lifestyle and home section based on the sustainability concept included 8000 Optimal™ black dividers in ten stores - an action that helped save 1336 kg of virgin fossil-based plastic.
In Reggio Emilia, Italy, Carrefour Express equipped its store with 100 pieces of Optimal™ black dividers in the chilled fruits and vegetable category. The implementation not only helped to keep the shelves smartly organised it has also saved 17 kg of virgin plastic and helped towards reducing carbon footprint.
Creating value from plastic waste
It would all have been wasted! But we've turned waste into a valuable source of recycled raw material. "For consumers, sustainability has become an important purchasing criterion, making circularity an increasingly crucial prerequisite for more sustainable stores – and ultimately for commercial success," assured Jonas.
Fortunately, a chance meeting turned out to be a success for Diab and us. The occasion allowed us to seize the opportunity to pursue our sustainability journeys with greater strength – to support our customers build more sustainable stores.
Reduce virgin plastic usage
Recommended solutions for sustainable merchandising