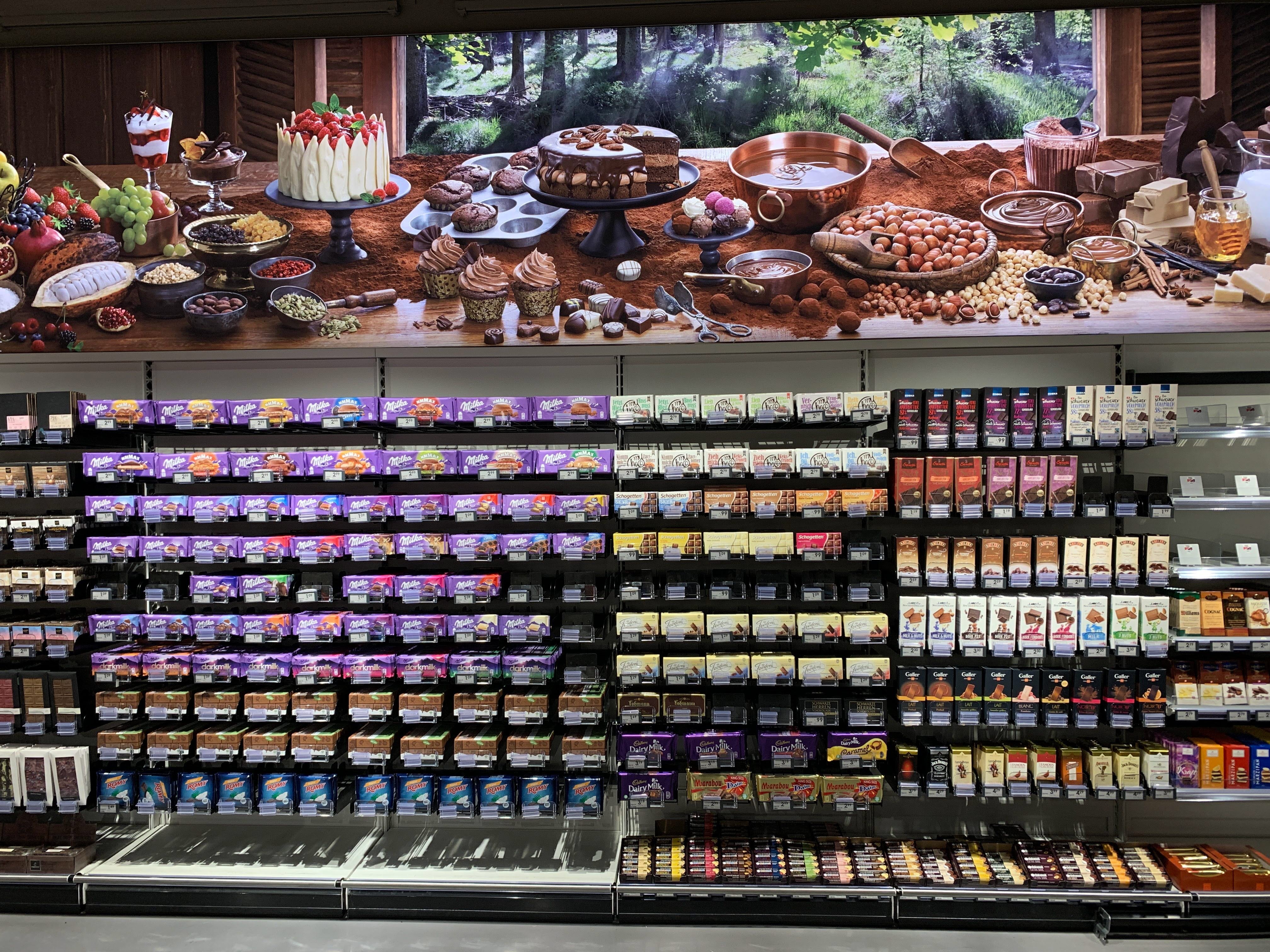 Better visibility – better sales by 27%
Edeka Zurheide transforms its chocolate offer to a nine-meter wall of attractively merchandised and tempting confectionery.
Understanding customers, their hearts and minds is what Edeka Zurheide in Düsseldorf, Germany knows best. Awarded the best supermarket in Germany, the 6,000 square meters shopper's haven boast of fresh food centre, gourmet bistros, bars, restaurants and more - including a Michelin star restaurant, The Setzkasten restaurant!
Making improvements
Edeka Zurheide believes that "every product is an opportunity to inspire you." And they have taken this inspiration to its delightful selection of chocolates. The supermarket aspired to improve the display of this product category, as it previously appeared dispersed, to one that has a more appealing look.
The introduction of Next™ in the store, created a prominent nine-meter wall of tempting front-faced chocolates. Merchandising space is maximised, and the prettily designed packages simply call for your attention.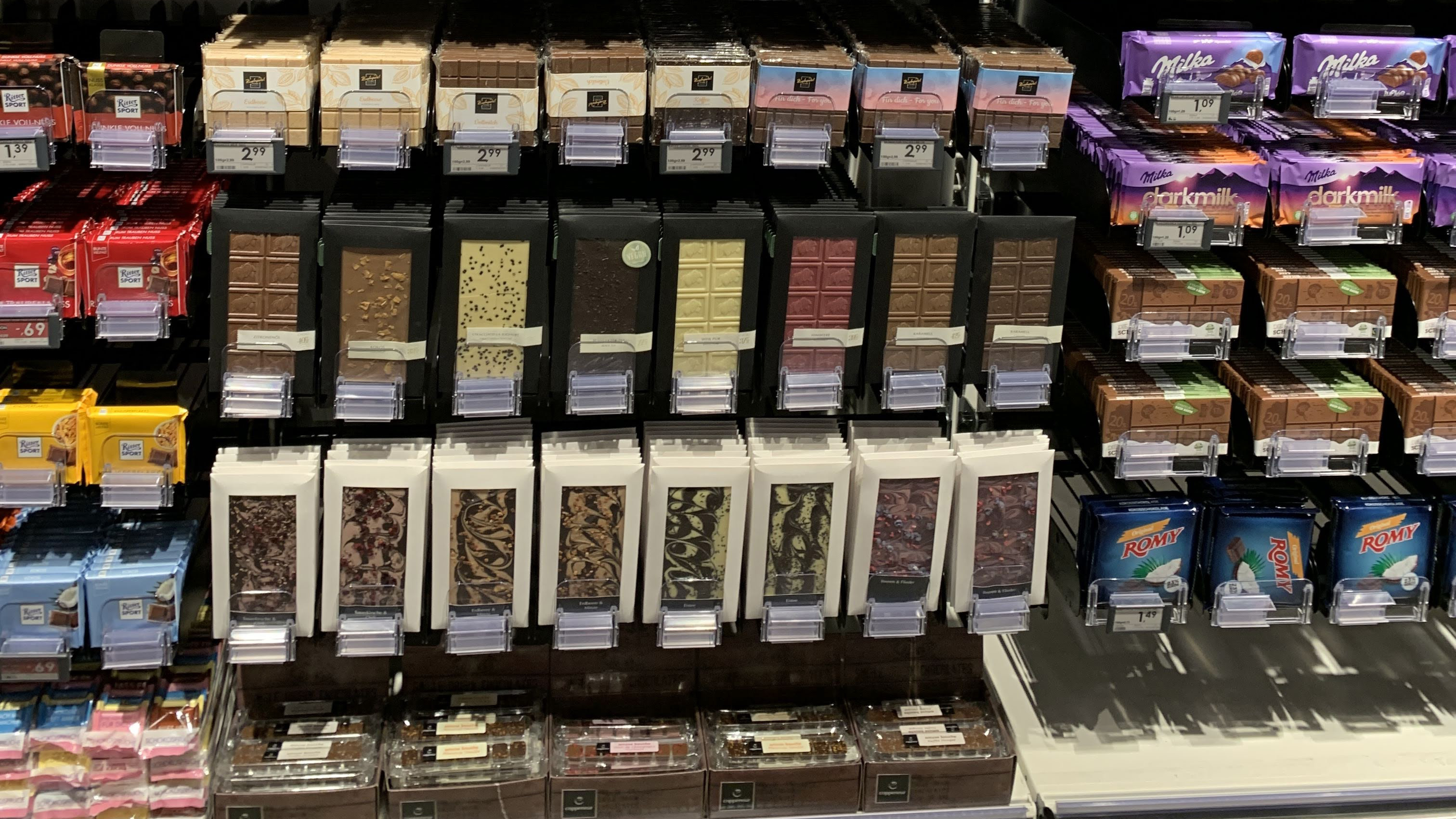 Raising visibility
The shelf-less pusher tray system readily pushes the next chocolate forward – enhances visibility and reduces maintenance time. This is particularly beneficial when the items are disadvantageously located in the lower shelves, out of visual range.
After the installation of Next™, the store recorded an increase in sales by 27% for the chocolate brand, Romy, which has its location in the bottom shelves, and was a non-seller item previously.
It is an inspiration to see how different items can be captivatingly offered given the right solutions.
For the shoppers, a nine-meter wall of neatly presented chocolates is all it takes to send impulses rising!