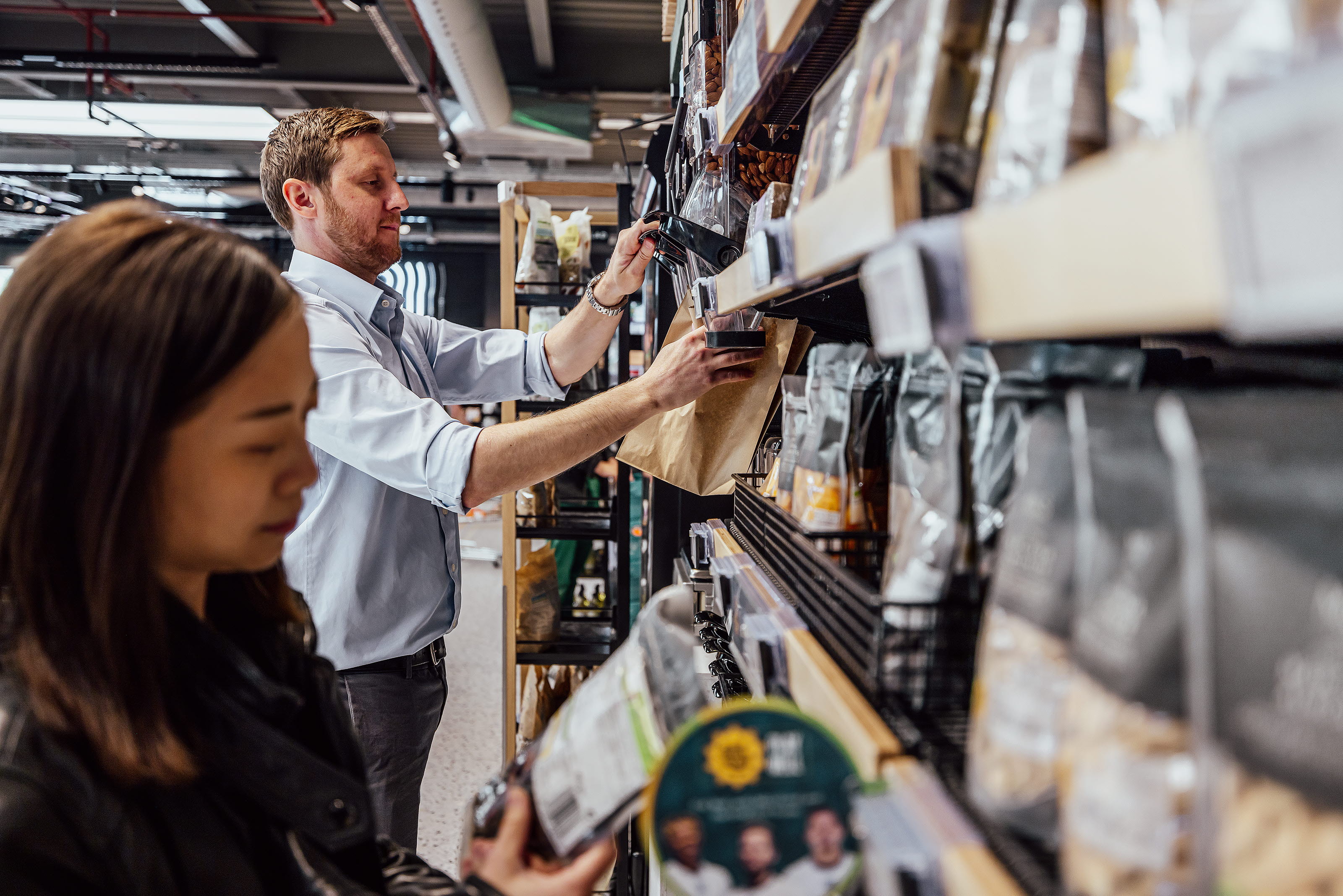 The fun and benefits of bulk foods
In today's health and environmentally conscious society, consumers' appetite for natural and organic products continues to climb, and many people choose a more sustainable approach to grocery shopping.
As more people consciously make the effort to avoid unnecessary packaging waste and purchase only what is needed, bulk bins are migrating from their traditional outlets in organic food and zero-waste stores to mainstream retail. Many see the benefits of buying in bulk and package-free foods. Everyone is a winner –retailers, consumers, and our planet.
For retailers, packaging-free merchandising usually translates to better margins, creates differentiation from competitors, and helps to build their sustainability credentials. The potential of the packaging-free segment continues to rise, partly fuelled by the interest in healthy snacks. Some countries even impose legislative measures requiring packaging-free merchandising. In France, a new legislation has been passed requiring large supermarkets to dedicate 20% of their surface space to refill stations by 2030*.
Avoid unnecessary waste
For shoppers, packaging-free purchasing gives them flexibility. Instead of being limited to one-size-for-all packages, dispensers allow shoppers to purchase the exact quantity they want, making it easier for them to taste-test an ingredient. Often shoppers save from buying the quantity they need and avoid food waste. Even more, some retailers also encourage shoppers to bring their own containers or bags, which helps them avoid unnecessary packaging waste. These considerations are important since about 66% shoppers would be more likely to stay loyal to a supermarket that makes the commitment to reducing food and packaging waste**.
Finally, for our planet, less food and packaging waste means conserving precious natural resources and minimising pollution.
HL offers bulk bin solutions that are easy to install and maintain. To find out more, please browse our products.
Sources:
*The Connexion French News and views November 21, 2021
** Source: 2019 European Grocery Insights Data report, UK, France, Germany, Rubicloud