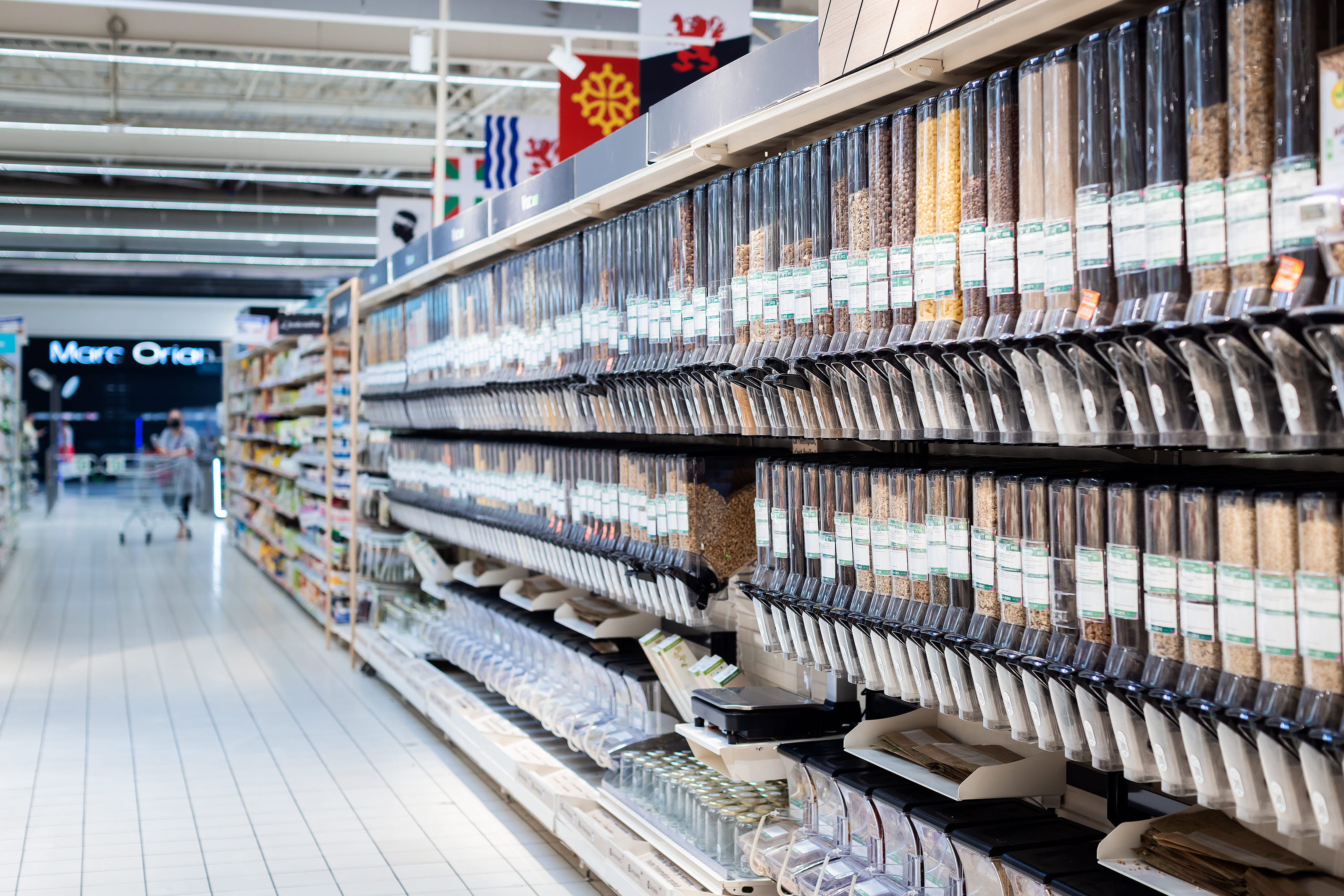 Make refill shopping easy
The demand for packaging-free merchandising is rising, as economic and environmental factors influence shoppers' decisions.
Retailers are faced with the continually changing demands of consumers. As communities experience a higher cost of living, inflation impacts how and what consumers buy. More retailers are realising the economic potential of bulk since more shoppers prefer to choose the quantity and product mix they want. A survey shows that about 74% of consumers want more store refill and reuse options*.
Packaging-free merchandising requires a change in shopping behaviour. And as consumers are often interested in the opportunity to save money, offering packaging-free products at a lower price than the packaged alternative makes an encouraging incentive. They buy what they want without having to purchase a whole bag which they may not need. That way, they avoid waste, without incurring a larger expense and enjoy some savings as well. In addition, they reduce packaging waste. For retailers, it is a way to build their sustainability credentials and differentiate them from the competition.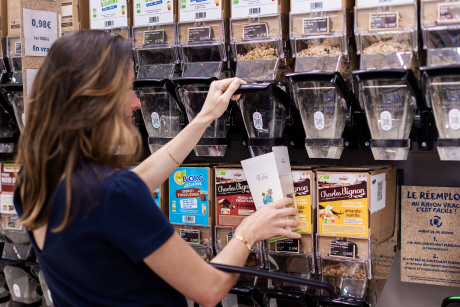 Offering bulk products impacts how stores merchandise and maintain shelves. Some of the considerations include the type of products being sold. Whether the products have a firm or soft consistency. Emphasis is placed on hygiene which is a general concern for many shoppers. In the case of liquid products, it is necessary to use pre-specified bottles relevant to the product, in accordance with local legislation. The merchandising process is different as store staff must consider matters such as restocking from big packs and schedule regular maintenance of the bins.
Product choice widens
While bulk product merchandising is expanding from zero-waste stores to mainstream retail from hypermarkets to convenience stores, the products offered in the stores have also widened.
For dry foods, the offering ranges extensively, from coffee, confectionery, cereals, grains, and more. Liquid products vary from items like household cleaners to body care merchandise, or essentials like cooking oil, milk, or juice.
Investing in refillable solutions is a way to gain shopper loyalty since personalisation and sustainability have become important purchasing criteria for many consumers. Allowing them to actively reduce packaging waste, also helps put a lid on food wastage by not buying more than they need, which offers an opportunity for savings as well.
* Source: YouGov for Deloitte, a survey of more than 2,000 UK adults aged 18+ between 5 and 8 March 2021
Useful tips to consider when setting up a packaging-free station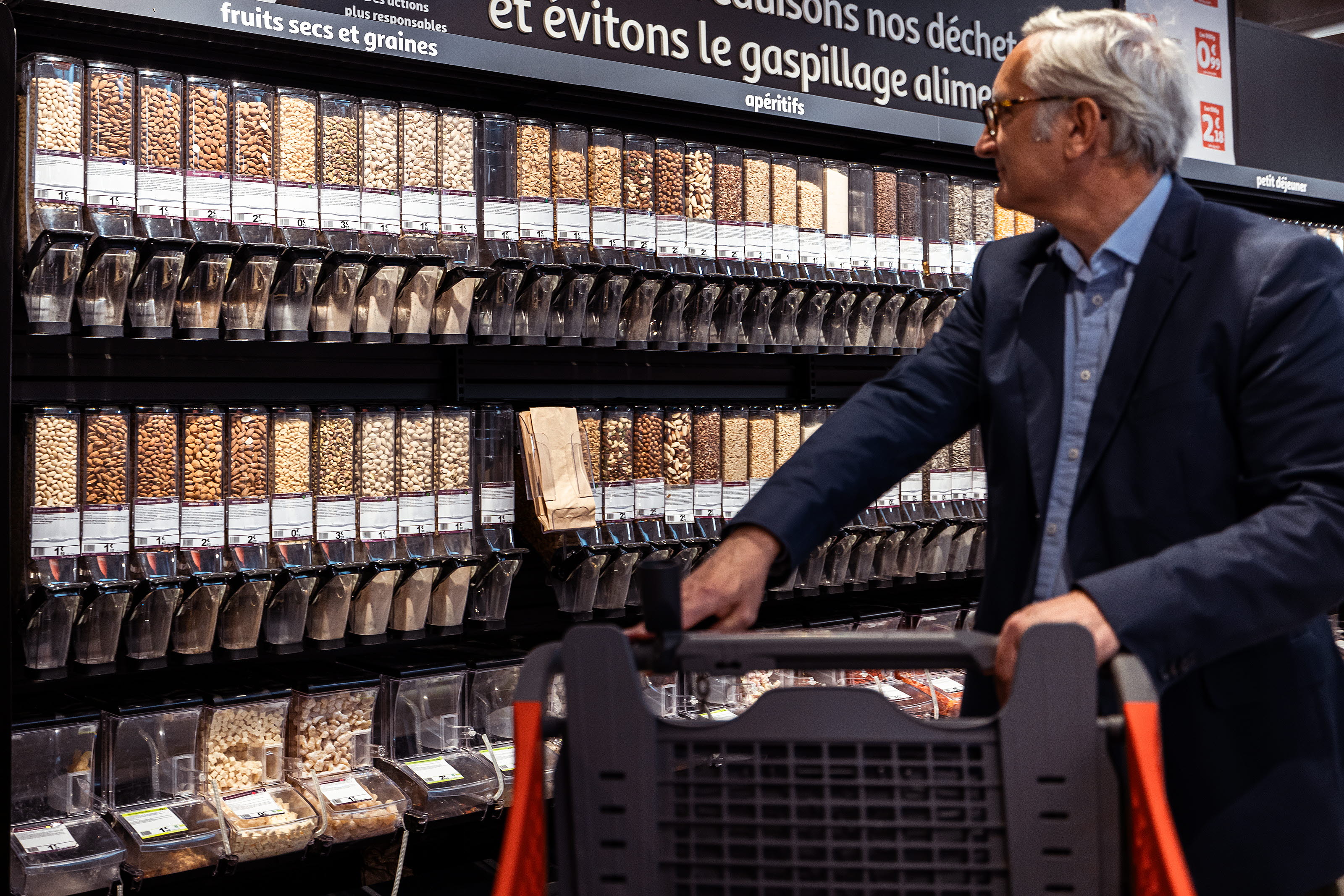 Recommended solutions for packaging-free merchandising