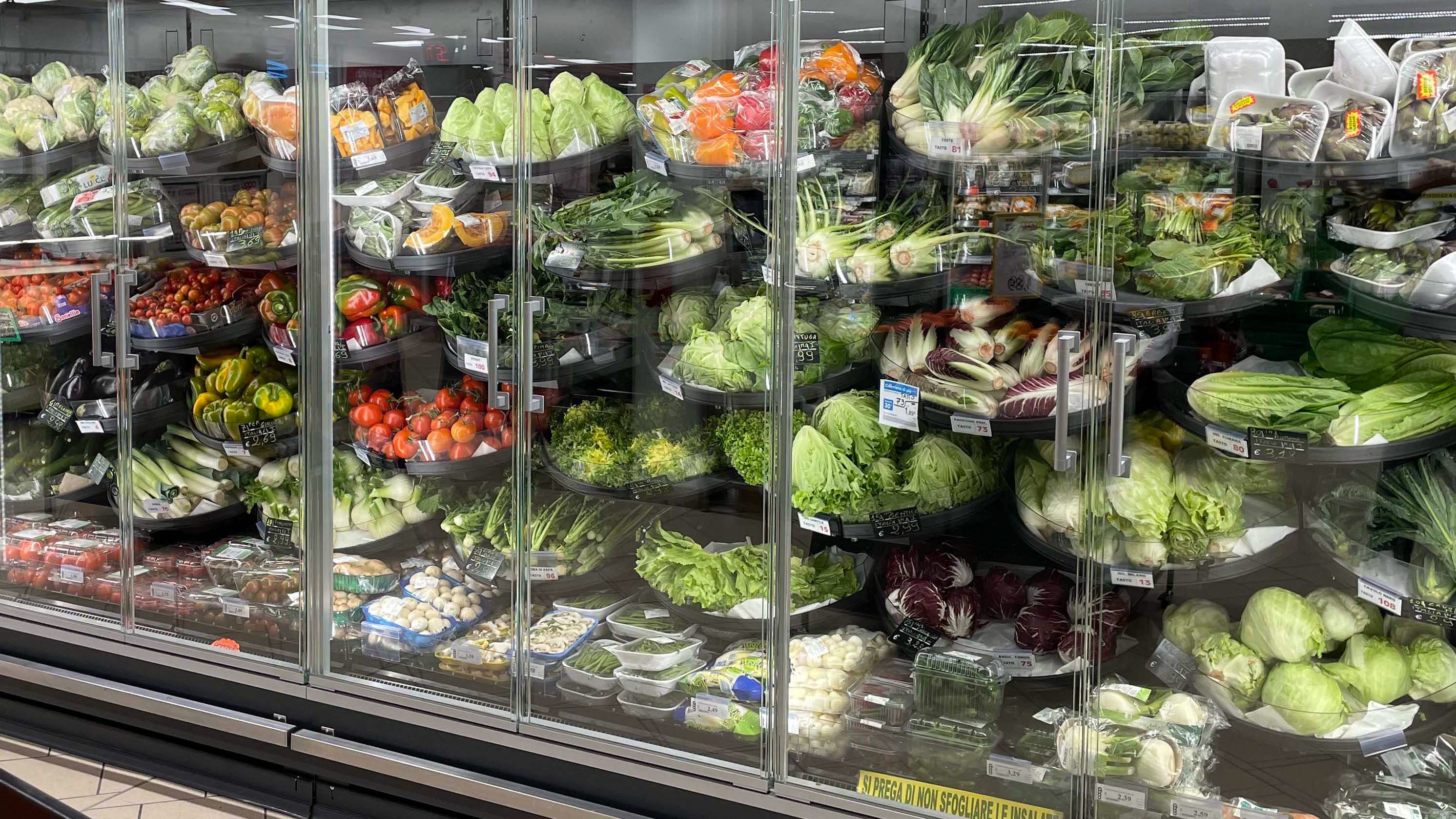 Display more with less inventory
Smart and effective use of limited space transforms Coop's fresh category into a striking display, that earn shoppers' compliments and positive feedback.
Maximising retail space without compromising product presentation is a challenge that retailers frequently encounter, particularly when the floor area is small. In setting out to improve shopper experience, store manager, Anna Toto from Coop Lainate, Milan wanted to optimise the available space in the fresh category and enhance the visibility of their products. The final decision landed on the installation of our Sigma™, a modular merchandising system designed to offer a lavish presentation of the variety of produce without the need for large inventory that can be lost through shrink.
Less waste
Anna said, "the fruits and vegetable waste has decreased compared to what I used to throw away" after the installation of Sigma™. Space has been efficiently utilised, giving a positive overall result and improved sales. The effective cooler circulation with aluminium shelving also helps to retain quality and freshness, showcasing the vivid colours of cascading fruits and vegetables. By prolonging the shelf life of fresh produce and with less inventory needed for an abundant display, Coop Lainate has created a more sustainable in-store environment resulting in less wastage and better profits.
"Shoppers called the office to congratulate us on the appealing and much improved display", added the satisfied store manager. She observed that following the installation of Sigma™, the store has created a more visible and organised department, that encourages impulse purchase.
Selling more does not necessarily mean displaying more. When space is limited, retailers can turn to solutions that take advantage of vertical space to capture shopper attention, and with Sigma™ retailers can avoid the higher cost lost to food waste, and ultimately, a more sustainable approach.