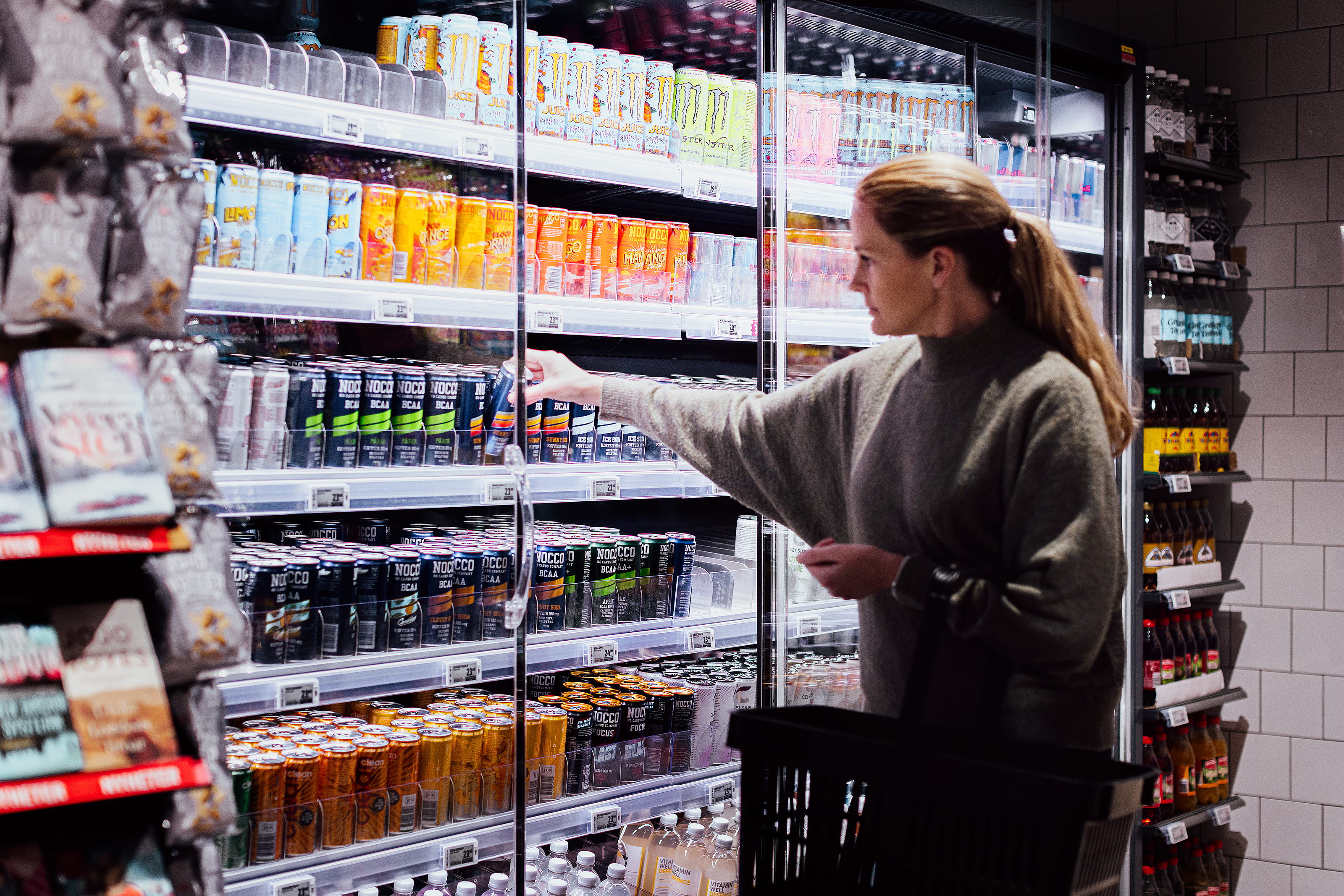 ICA store upgrade attracts 25% more shoppers
Following the remodelling of ICA Matmäster, and renaming to ICA Pelikan, the retail experience for shoppers improved significantly, pushing sales and shopper growth.
In-store experience continues to have a significant influence on shoppers, and retailers must keep stores looking modern, appealing, and fresh to stay competitive. Retail sales tend to increase when stores are upgraded, as shoppers find it more worthwhile to make the trips to the stores.
Change in consumer behaviour
ICA Pelikan in Stockholm, Sweden, brings shopping experience to a new height after a storewide renovation. "Since the remodelling, we see a distinct increase, both in customer numbers and average purchase. The number of customers increased by about 25% everyday", said David Olsson, ICA Pelikan Store Manager.
In cooperation with HL, a range of merchandising solutions was implemented throughout the store. David cheerfully said, "We have installed many smart solutions that not only save time on fronting, but it has allowed us to spend time on other important matters instead".
When asked about his favourite solution, David exclaimed, "Well, Roller Track™ - I love it". He finds that his favourite solution lifts the dairy range and makes it well fronted – all hours throughout the week.
Attract new shoppers
The look, feel and mood of a store and its environment are unique, carefully engineered to contribute to the brand and ultimately its profitability. Therefore, investing in in-store shopper experience is beneficial in retaining valued shoppers and attract new ones.
David finds that "the solution that saves us the most time in the store is the Multivo™ Max pusher systems, which we use throughout the fresh produce category and in the freezers". It ensures that inventory is well fronted all the time and makes it easy for his team to manage expiry dates during refills.
Store remodelling opens opportunities to accommodate new and better facilities and installations. It does not only improve the shopping experience and gives an edge over competitors, but it also makes employees' work more productive. In the case of ICA Pelikan, it was a worthwhile effort that demonstrates how the store value shoppers and employees.
Merchandising solutions installed at ICA Pelikan