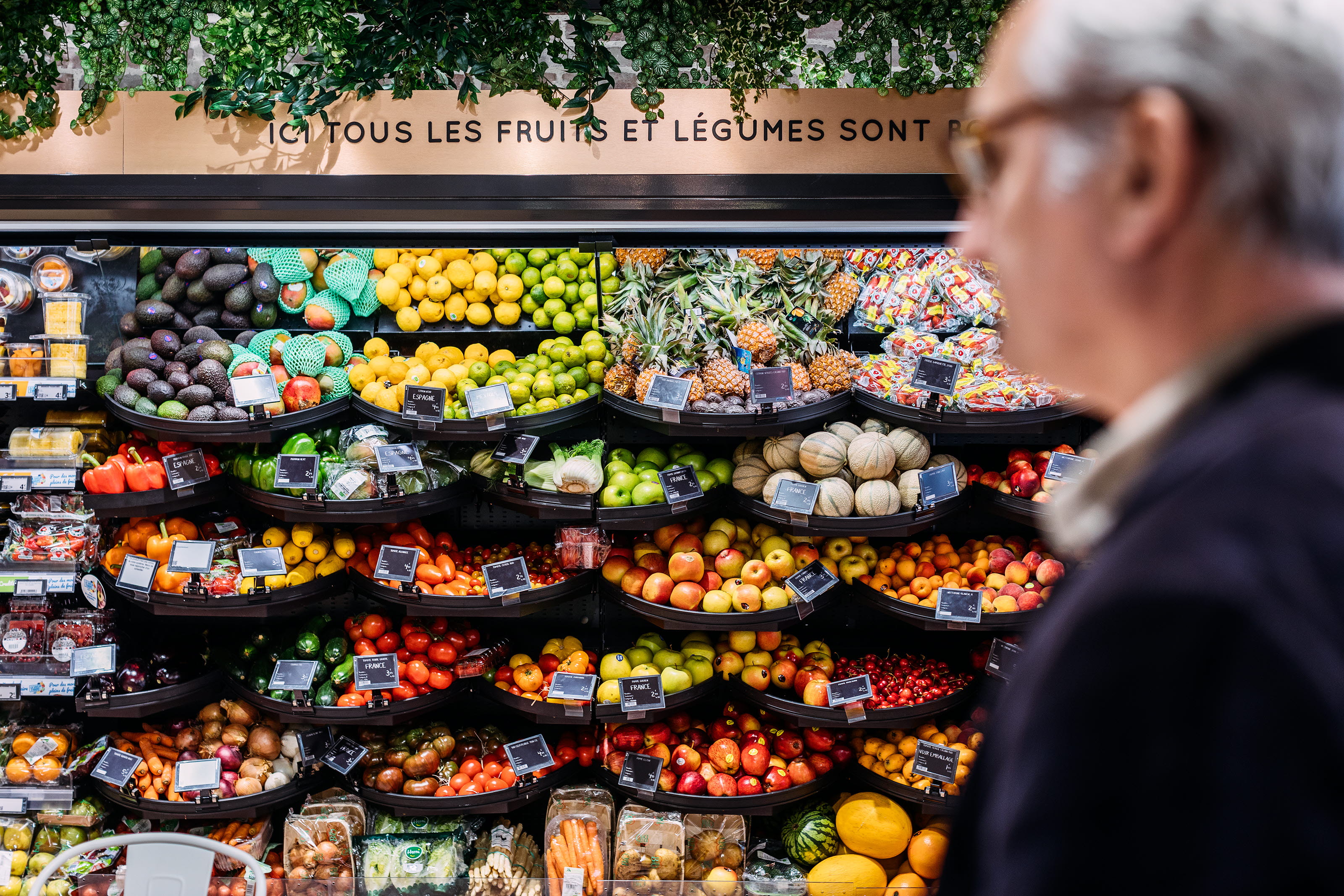 Delight shoppers and build loyalty with abundant fresh food
In the current omnichannel environment, traditional grocers that allow shoppers to personally select their own fresh produce with the added experience worth their time and effort will thrive.
The retail landscape is more competitive than ever with e-commerce taking market share. One significant advantage physical stores have over online shopping is they can delight shoppers with fresh food. The fresh food department is a major attraction for physical stores with fruit and veg the most important for customer satisfaction (Oliver Wyman, 2018).
A high-quality fresh produce display is the number one reason why shoppers will choose a store with many inspired by the sensation, sight and smell (Oliver Wyman, 2018). Fruit and vegetables are so critical that almost a quarter of shoppers will switch to a different store for better quality, freshness and variety (Food Marketing Institute, 2016).
Grocery chains and specialty stores can attract shoppers by enhancing their fruit and vegetable category displays. Since shoppers rate quality, assortment and product presentation as the top three criteria for satisfaction (Oliver Wyman, 2018) investing in this category is critical.
Reasons why customers continue to buy in supermarkets
Question: "What are the main reasons for you to continue buying fresh goods in physical food retail stores?"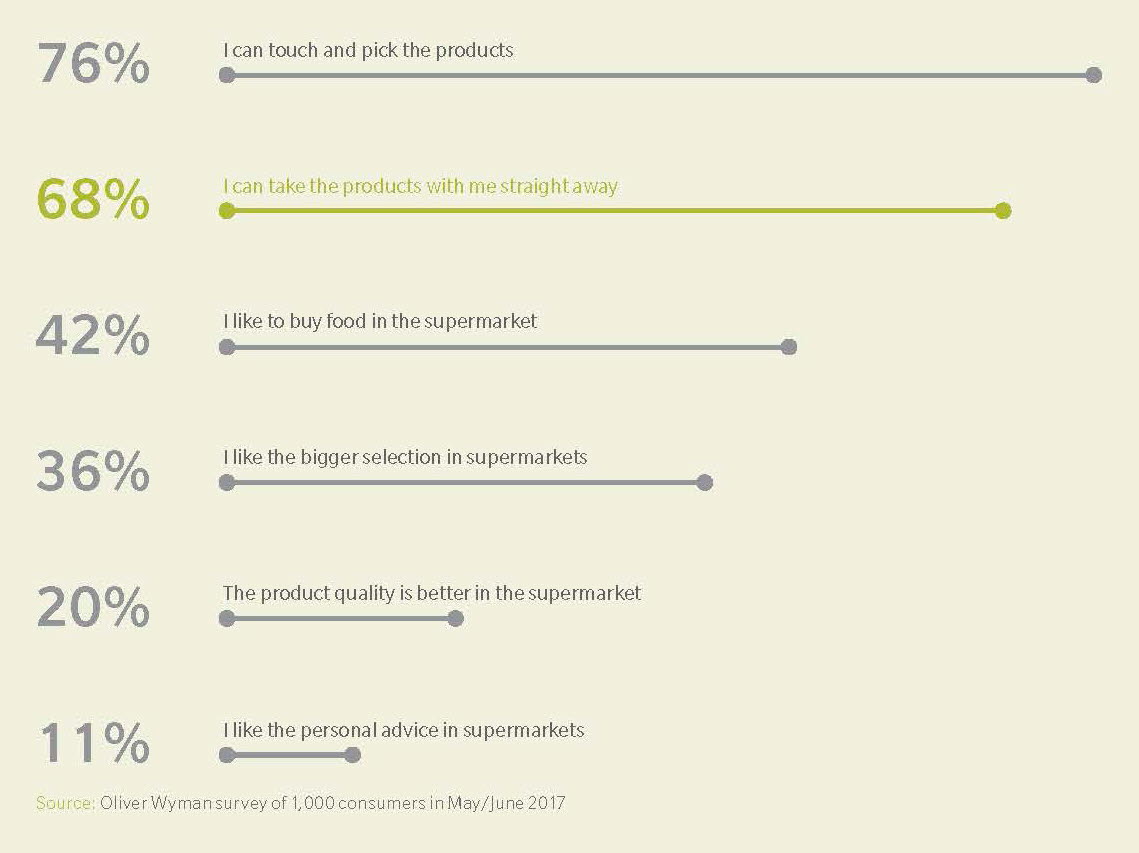 Source: Oliver Wyman survey, 2017
Reducing waste whilst growing profits
The pressure is on to create high-impact abundant-looking displays but what about stocking large amounts of inventory that can be lost to shrink?
To give the impression of abundance without wasting food and losing profit, we recommend Sigma™, a modular merchandising display system that helps to drive sales and reduce waste. Sigma™ is a shelving and racking system for coolers made of aluminium where fruit and vegetables of every kind can be abundantly displayed in modular pods without the need for large inventory. Food waste is noticeably reduced and sales have shown to increase by 10 percent or more (HL test stores in France, Finland and UK, 2018).
Our other merchandising innovations include the FreshCase™ modular display system for ambient shelves and tables made of recycled plastic; Next™ and Multivo™ Max pushers that keep products such as bagged salads automatically front-faced; Baskets for loose items; Sigma™ floor racks that serve as secondary displays and ESL holders for automatic price updates.
This is a tremendous opportunity to differentiate your store by making fruit and vegetables the hero category. By investing in stunning displays and an overall better shopping experience, shoppers have more reason to return to your store.
Interested in our solutions for Fresh produce?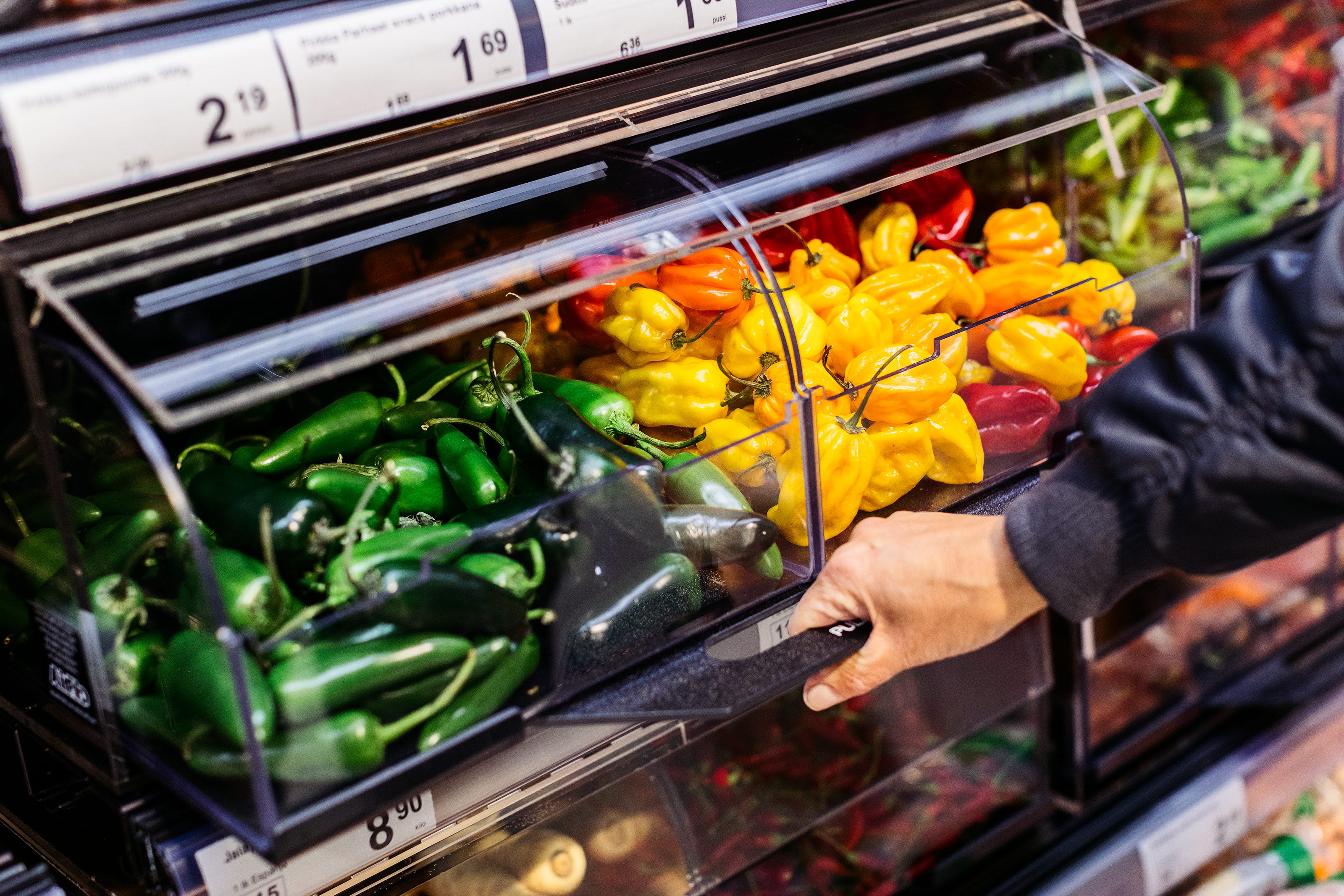 Read more about Fresh produce