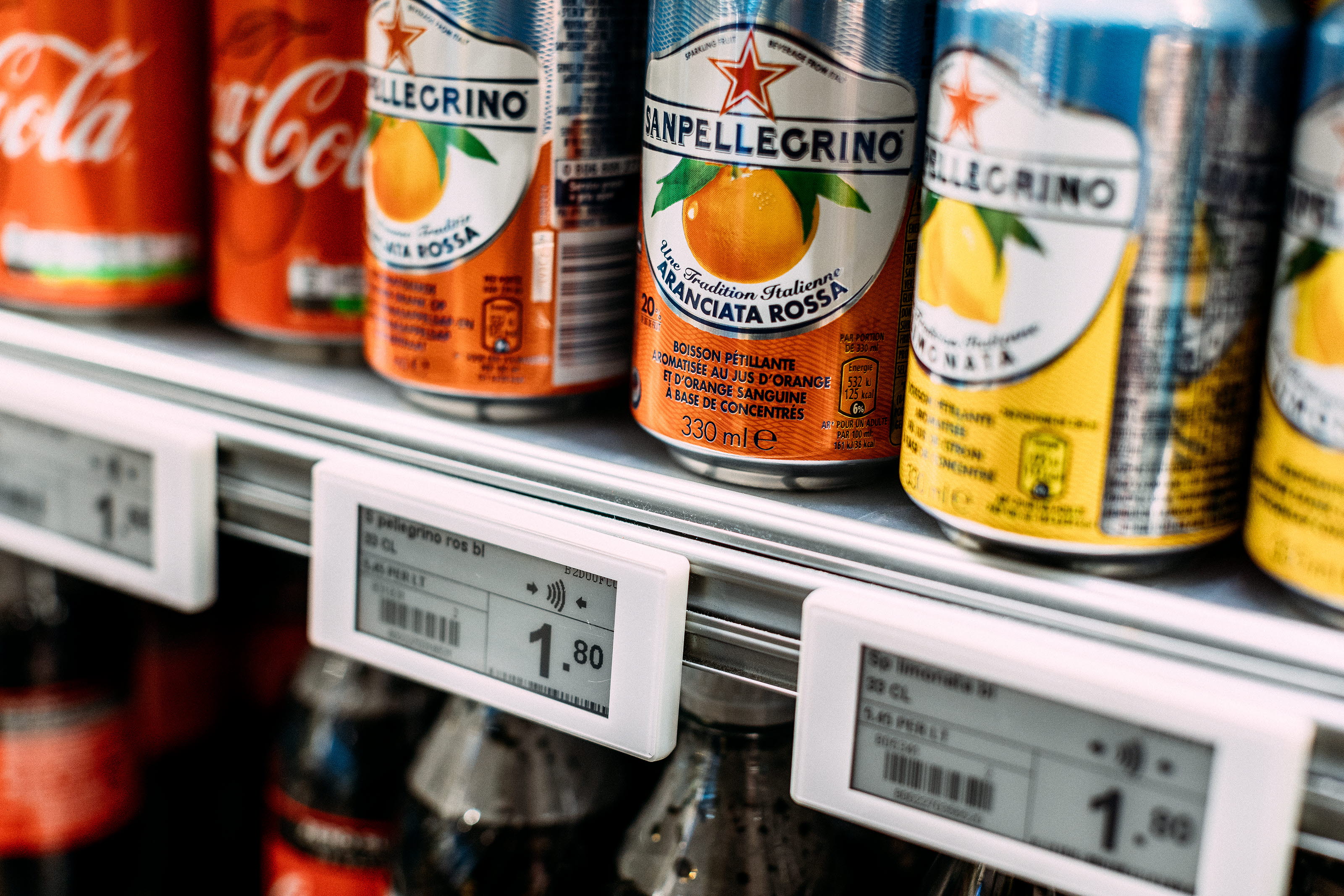 Tap, grab and go!
Power to the shelf for a faster and more convenient shopping experience
In today's digital economy, fast and convenient shopping is no longer optional – it's essential. Millions of products can be home-delivered at the click of a button and as a result, shoppers expect speed in the retail environment.
'Albert Heijn to go,' developed by Dutch retailer Albert Heijn have released an innovative way of shopping that skips the check-out. With a single tap using a card or app, shoppers can purchase items on-the-go without having to stand in a queue.

The automated self-serve technology is powered by our PowerTrack™ plug-and-play system that brings power to the shelf. Using electronic pricing labels, the AH to go system allows shoppers to grab a quick lunch, beverage or snack without the use of cash. By tapping the price labels, the product amount is automatically deducted from the shopper's bank account.
Coffee, one of the best-selling products in Albert Heijn is also available to go, thanks to a custom-designed coffee board. Shoppers simply tap their card against the board, make a cup of their favourite coffee and leave the store in a flash.
The growing demand of on-the-go consumption is a significant opportunity for retailers to merchandise convenience products and adjust the store format to meet busy shoppers' needs. Our shelf power and bespoke retail solutions allow stores to further enhance the shopping experience.