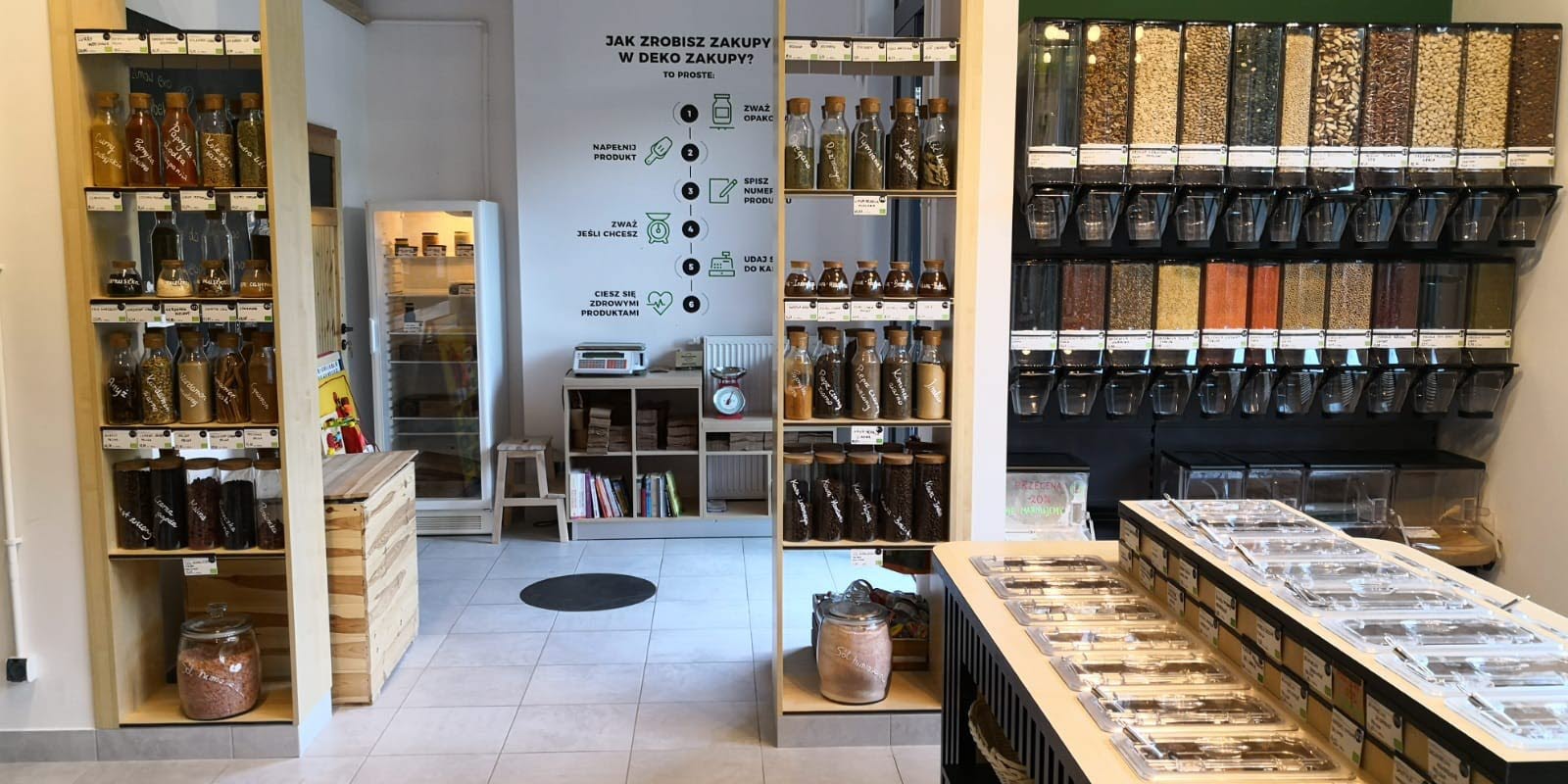 A unique and sustainable shopping experience
Packaging-free merchandising helps retailers and shoppers collectively reduce waste
The increasing trend towards natural health and sustainable living inspired Renata and Jakub Bodzak to open a 'zero waste' store in Warsaw, Poland. In November 2018, health food store DEKO Zakupy opened its doors to offer organic food where shopping is free from the use of plastic packaging.
Reusable packaging such as jars, boxes and pouches is a great way to eliminate plastic waste. To support a more sustainable store, DEKO Zakupy shoppers receive a 5 percent discount for bringing their own containers. The added incentive has helped this environmentally-friendly store gain popularity in the region.
Furthermore, the self-serve 'pick-and-mix' concept is being met with great interest and curiosity by shoppers. Over 200 bio-certified products are merchandised in our scoop and gravity bins, which contain everything from pasta to rice, cereal and grains. Products are sold based on weight, which means shoppers pay only for the product and not packaging.
In the physical store, loose merchandising has gained significant momentum over the last decade. Retailers can create differentiation and offer a unique shopping experience whilst also reducing food and packaging waste. Bulk merchandising gives shoppers complete control over the quantity of product they choose and enables retailers to driver higher margins.
Bulk merchandising is growing in popularity across multiple markets and categories. Read the Loose Product Merchandising Initiatives report to find out how.