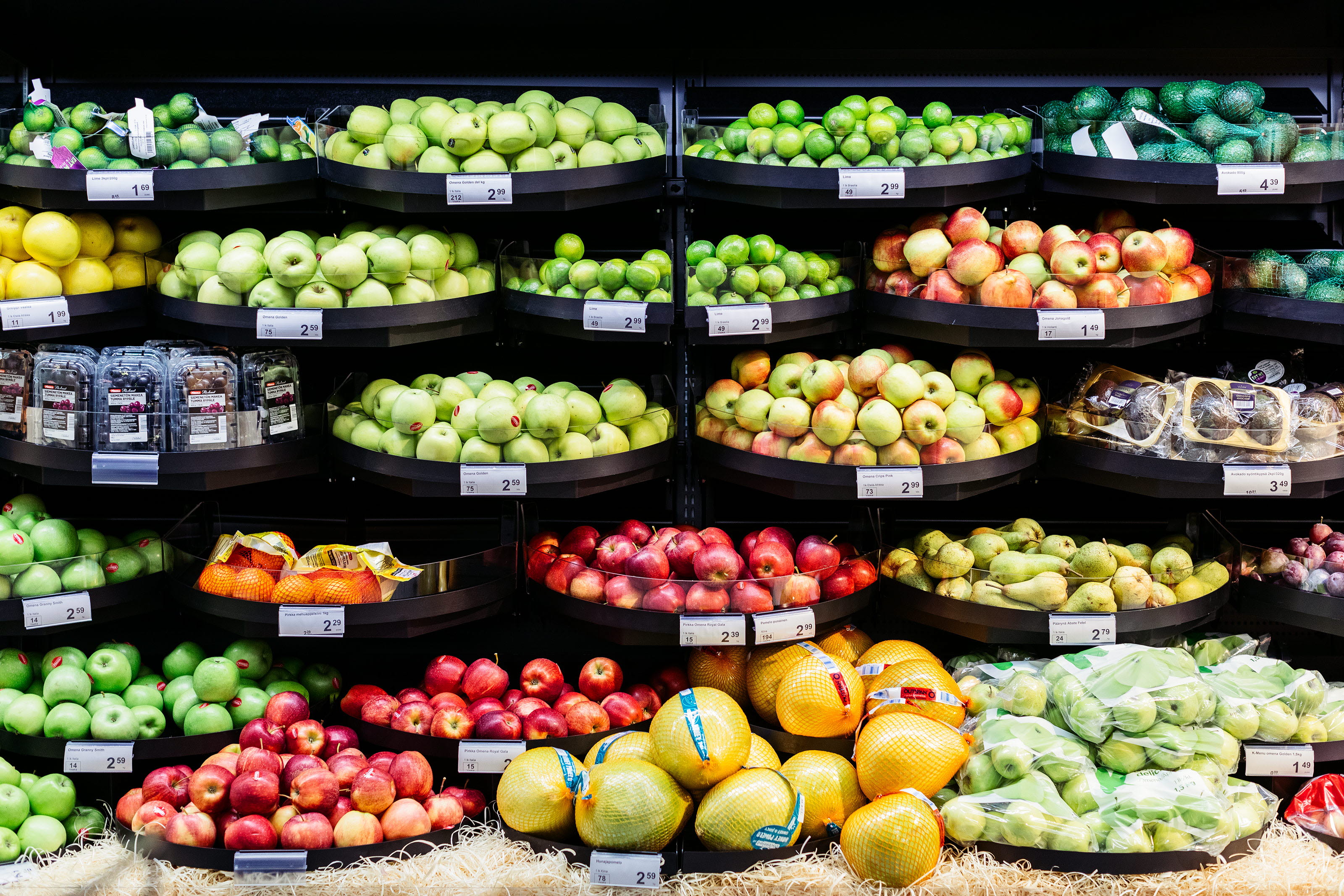 Immaculate merchandising displays and inspired shoppers!
Fresh produce is usually the first department the shopper encounters when visiting a store, which requires careful planning and strategic merchandising solutions

Research shows that the quality of fruit and vegetables is a key reason why shoppers choose to shop at a specific store and that fresh produce makes up the majority of a shopper's basket size. This category is so important that a quarter of shoppers will switch stores if they're not satisfied with the quality and presentation.
K-supermarket Redi, located in one of Finland's largest shopping centres was under concept and development in 2018. Their main focus was to create a modern store that differentiates itself from others and creates a better shopping experience.
When planning the store, K-supermarket had several objectives:
Offer an outstanding in-store customer experience
Increase store efficiency by reducing manual labour
Keep products front-facing and thus retain fewer products in stock
Reduce waste in the fruit and vegetable category
Offer high-quality products that are attractive and appealing
Increase product visibility and consumer ease-of-shopping
K-supermarket worked closely with HL Display to install abundant-looking merchandising displays while keeping lower volumes of products to prolong shelf life. With an attractive, appealing and efficient display, K-supermarket had a fresh produce department that was presented immaculately and inspired shoppers.
"We already had a relationship with HL and knew they had suitable solutions. It was a natural choice for us to select them as a partner for this project," stated K-supermarket Store Owner, Ilari Tikkala. "We wanted to present our wide range of products and needed a partner that could offer the basic solutions as well as meet our specific requirements."
An organised assortment and attracting the consumer's attention is essential to drive sales
Other categories that required effective merchandise solutions were dairy, beverages and on-the-go products. In these highly impulse-driven categories, K-supermarket increased store efficiency by cutting down on labour costs to refill products. Optimum organisation and front-facing solutions that support the 'first-in-first-out' principle reduced the risk of shrink in products with a shorter shelf life.
K-Supermarket were exceedingly satisfied with the result. Ilari stated, "The overall project was a success, from planning and practical support to performance, ongoing service and maintenance."
Innovative merchandising solutions installed at K-Supermarket Redi