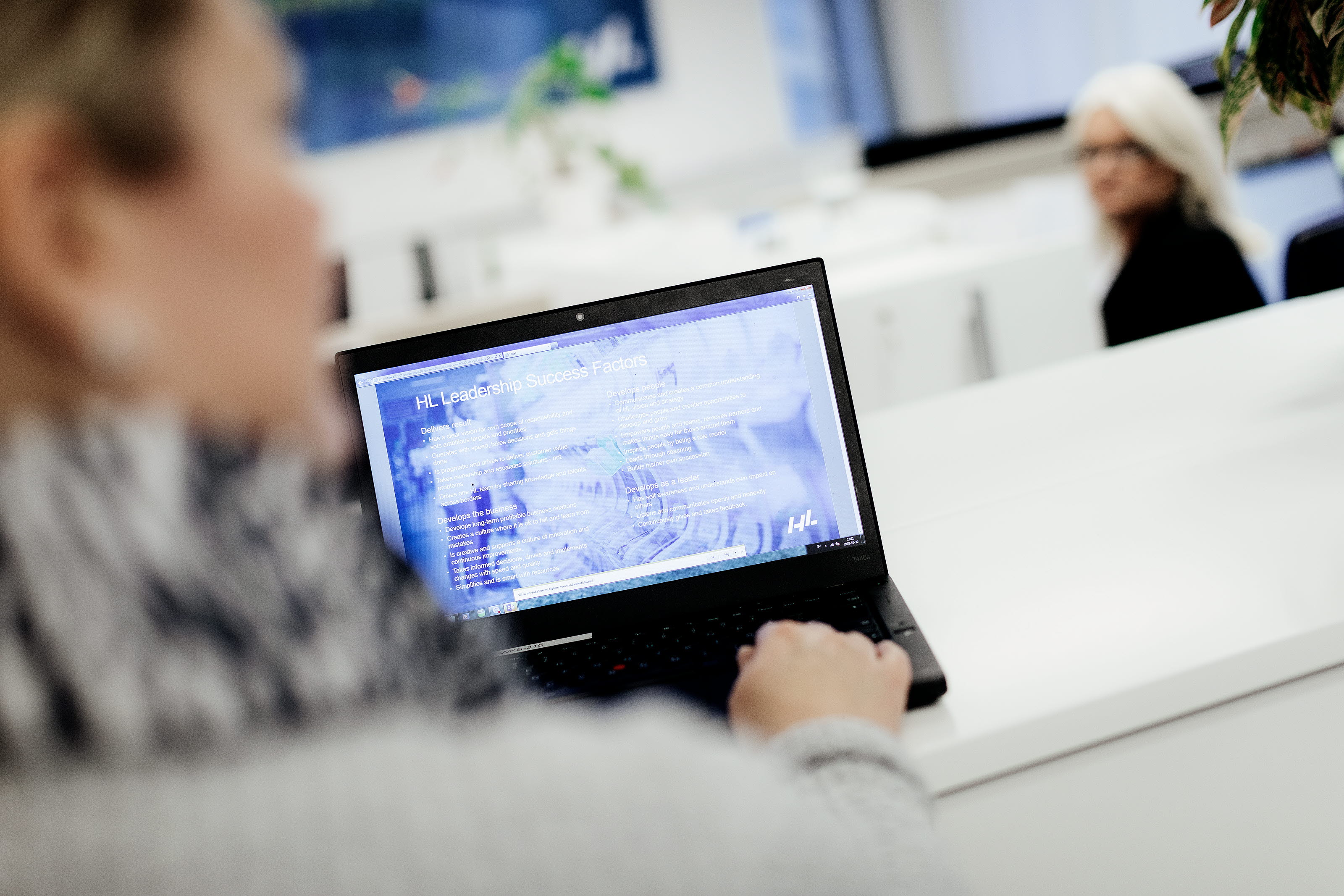 HL Display's privacy notice
At HL Display we collect and process personal data, mainly about our employees, but also about customers, prospects, suppliers, consultants, job applicants and other business contacts. When processing personal data, we consider protection and integrity of the individual and its information.
We work thoroughly according to company specific policies, guidelines and legal obligations. We adhere to existing regulations regarding personal data protection and we keep ourselves updated in case of changes in regulations. Your trust in sharing your personal data with us is of great importance to us and we take responsibility to ensure your integrity.
On this page we want to give you, as a non-employee, insight in how we, as a Controller, process your personal data. We also want you to be aware of your rights according to existing regulation. For employees we refer to our internal policy.
What personal data do we process?
The personal data we process about you as a non-employee is mainly contact information (e.g. name, e-mail address, phone number) that you knowingly share with us, e.g. by using our website forms, by having a contractual agreement with us, or by contacting us. For job applicants it may also include information about your professional background (e.g. CV, cover letter). We do only collect and process personal data that is required for a specific and predefined purpose.
Which legal basis enables us to process your personal data?
We process personal data to fulfil contractual agreements (e.g. customer and supplier contracts). We also claim legitimate interest when processing personal data that you share with us in recruitments, marketing purposes or when you contact us.
To whom may we disclose your personal data to?
Authorized personnel in HL Display will process your personal data as part of their work. To do this, and to follow up your contact with us, we might store your personal data in IT systems provided by a third party. In that case we use data processing agreements to ensure accurate processing of your personal data in line with applicable regulations.
For how long do we retain your personal data?
Personal data is retained as long as needed to fulfil the purpose it was gathered for. Personal data will also be retained if we are obliged to by laws and regulations.
What are your rights as a Data subject?
Right of access = You have the right to know what personal data we have about you and how the data is processed.
Right to rectification = You have the right to update/complete inaccurate personal data.
Right to erasure = You have the right to get your personal data erased if we do not need to save them to fulfil laws and regulations.
Right to restrict processing = You have the right to limit the use of your personal data, e.g. to a specific purpose.
Right to data portability = If we have a contractual agreement, you have the right to request an extract of your personal data to use at other sites.
You can always contact us if you have questions or objections to our processing of personal data. Please send your question to privacy@hl-display.com