Sell more, waste less!
Improve both profitability and sustainability by creating abundant-looking display in the fresh produce category.
Sigma™ is a modular merchandising system tailored to create stunning visual displays and abundant presentations to showcase more variety of produce without the need for large inventory that can be lost through shrink.
Effective cooler circulation with aluminium shelving
Sigma™ is light and durable as it's made from aluminium for easy handling and cleaning - simply rinse with water. Aluminium does not rust, conducts temperatures four times better than steel, ensures effective cooler circulation and maximises refrigeration airflow. It is a food-safe merchandising system for chillers*.
Key benefits:
Drives sales – up to 30% sales increase in test stores
High durability, light and easy handling
Create disruption within a signpost category
*Food-safe surface FDA-approved powder coat.
Other fruit & veg solutions
The following Sigma™ products are available to complement the existing range:
Banana tree
Wicker baskets
False bottom bins
Premier drawer bins
Sigma™ won Gold in the merchandising category at the POPAI awards in UK & Ireland 2018!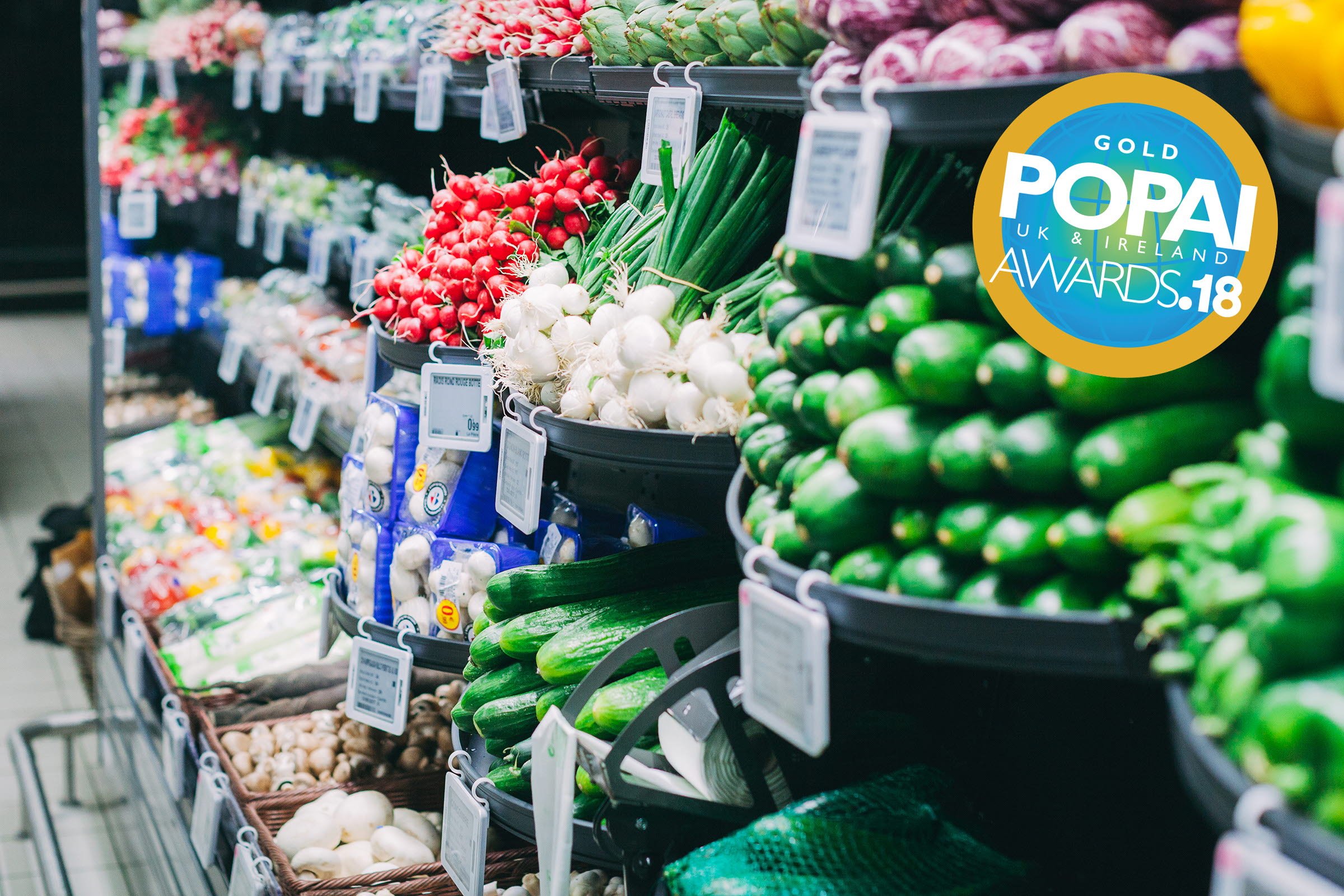 Customer cases for fresh produce
Please complete the form and we'll respond to you as soon as we can.
Your personal data will be processed according to HL Display's Privacy Notice
Thank you for your submission.
We will get in touch with you very soon! In the meantime, read our latest updates on LinkedIn.