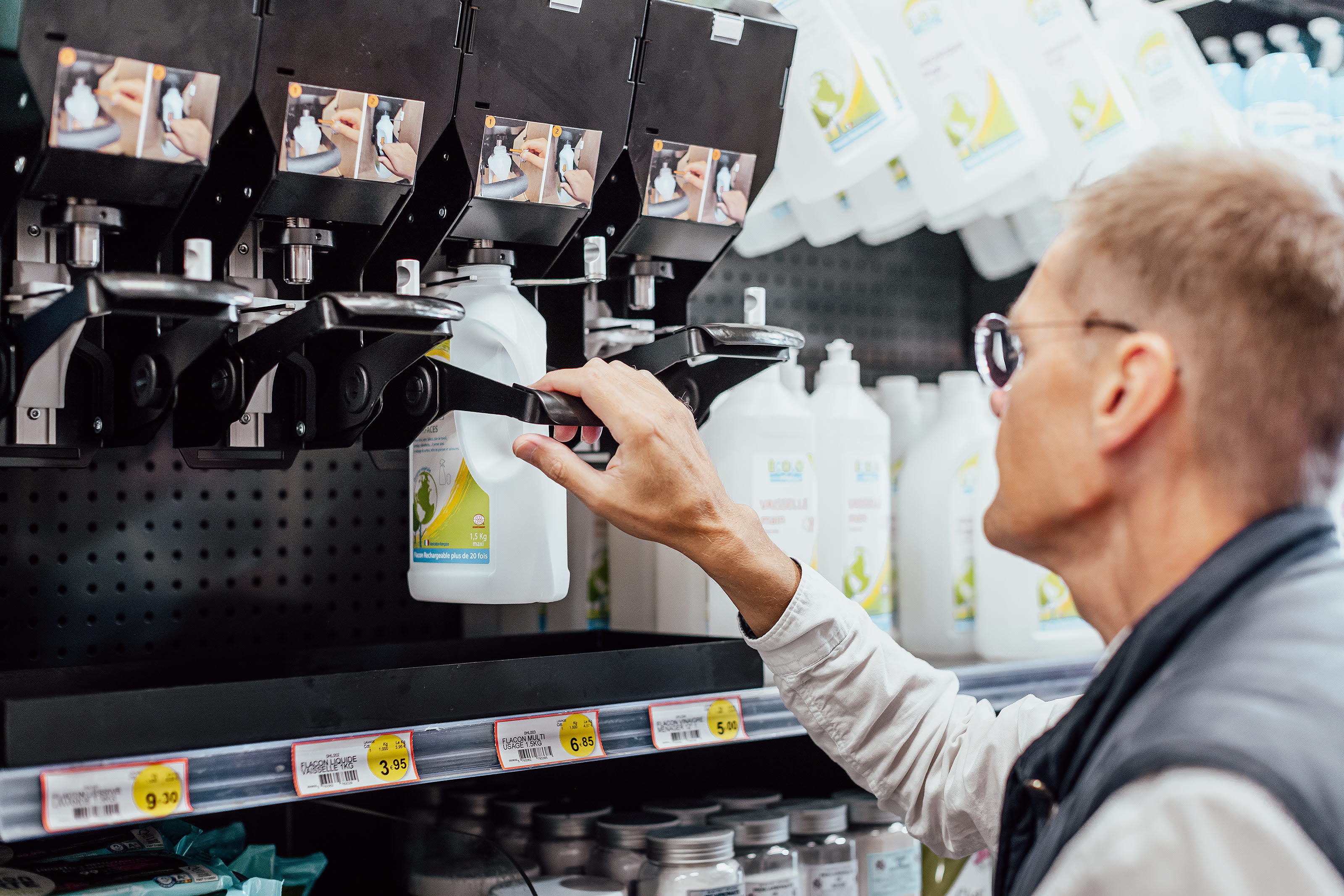 Skip unnecessary single-use packaging for liquid refills
The popularity of packaging-free shopping extends to liquid products as more consumers choose sustainable shopping habits.
Whether the liquid product is home or body care products, our FlowBin is easy to use, simple to replenish and made for safety. The ergonomically constructed handles make it easy for shoppers to dispense. Flow is safely controlled by an anti-drip spout – keeping the system and shelf clean. A large surface provides space for brand messages. For the convenience of the store employees, the bag-in-box design makes replenishment fast and easy.
The bottle grips are designed to fit pre-defined bottle necks, and safely match the correct bottles to the products. With a closed box system, product interference is prevented, and batch numbers provide manufacturer traceability. As no electricity is needed to operate the FlowBin, you save on electricity costs. It is also easy to install in the store.
Key benefits:
Easy for shoppers to dispense
Simplify in-store maintenance and replenishment
Enable product safety and traceability
Please complete the form and we'll respond to you as soon as we can.
Your personal data will be processed according to HL Display's Privacy Notice
Thank you for your submission.
We will get in touch with you very soon! In the meantime, read our latest updates on LinkedIn.