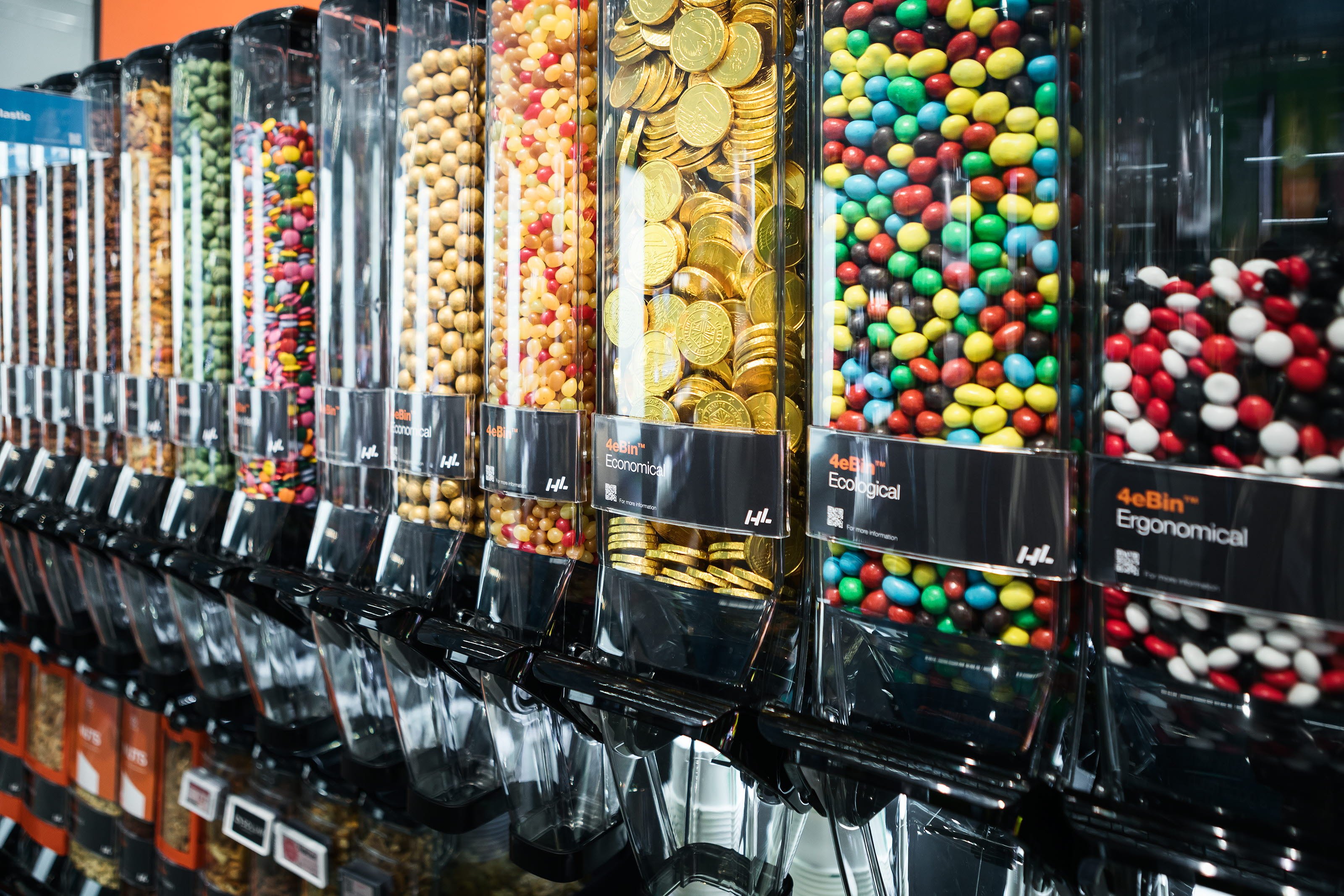 Větší výběr, méně odpadu z obalů
Zásobníky na sypané zboží nabízejí vynikající viditelnost produktu, umožňují zákazníkům vybrat si přesně takový mix výrobků, po kterém touží a jejich používání rovněž snižuje množství odpadu z obalů.
Vzhledem k environmentálním aspektům, na které se zaměřuje čím dál tím více nakupujících, představují zásobníky jedinečnou příležitost demonstrovat odhodlání k vytvoření více udržitelných obchodů a zároveň snahu odlišit jeden obchod od druhého. Zásobníky rovněž odpovídají spotřebitelskému trendu personalizace a zdravého stravování. Nakupování ze zásobníků je spotřebiteli vnímáno jako cenově dostupnější, což pozitivně ovlivňuje vnímání hodnoty.
Přizpůsobeno vašim potřebám
HL nabízí širokou škálu gravitačních a lopatkových zásobníků, které lze v nesčetných variacích nakombinovat a vytvořit tak v obchodech perfektní bezobalovou sekci. Naše zásobníky nabízíme v různých formátech a velikostech, mohou být umístěny na policích či zavěšné na stěně a jsou kompatibilní s naším systémem osvětlení Ad'Lite™.
Zásobníky 4eBin ™ jsou částečně vyrobeny z recyklovaného plastu a jsou součástí naší řady "HL Udržitelná Volba".
Klíčové výhody
Umožňuje zákazníkům vybrat si přesně takový mix výrobků, po kterém touží.

Pomáhá redukovat odpad z obalů

Optimalizace prodejního prostoru
Dále zásobníky zaručují rotaci skladových zásob na principu "first in, first out".
Doporučená řešení pro kategorii Bez obalu
Vítěz v soutěži 'Best Retail Cases 2020'! pořádané v Německu. V kategorii 'Marketing, Service and Store Design' zvítězilo naše bezobalové řešení instalované v maloobchodním řetězci "tegut..." ve volbě spotřebitelů. U odborné poroty pak obsadilo druhé místo.
Read more customer cases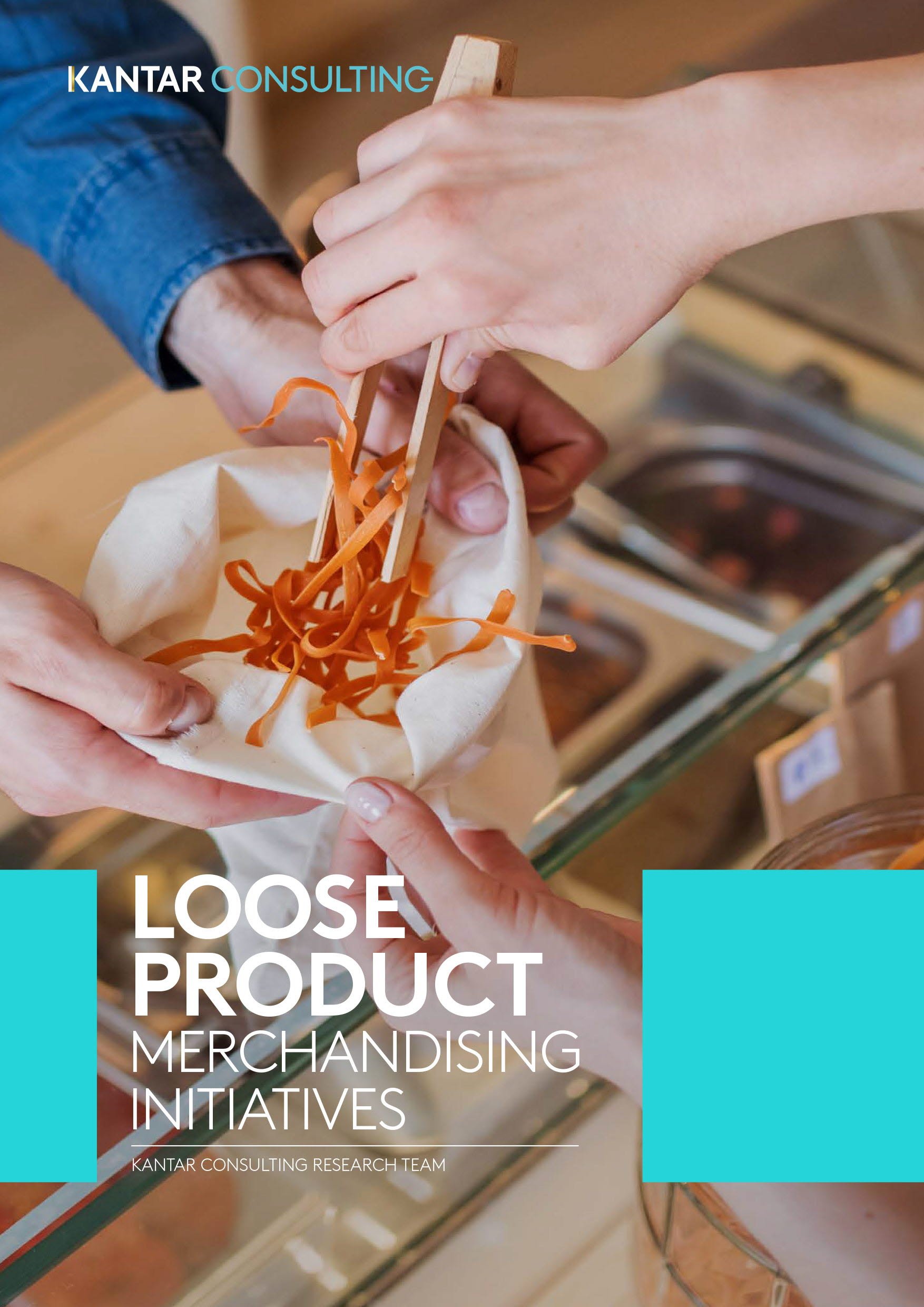 Stáhněte si studii společnosti Kantar
Přečtěte si celou studii společnosti Kantar, která mapuje současné trendy a příležitosti této oblasti
*Vyplnění všech políček je povinné
** Any file to download is required
Děkuji za Vaší informaci. Soubor si stáhněte.
Pokud nezačalo stahování prosím
klikněte zde
Prosíme o vyplnění formulaře a následně Vás budeme obratem kontaktovat.
Vaše osobní údaje budou zpracovávány v souladu se Zásadami ochrany osobních údajů společnosti HL Display Privacy Notice
Thank you for your submission.
We will get in touch with you very soon! In the meantime, read our latest updates on LinkedIn.