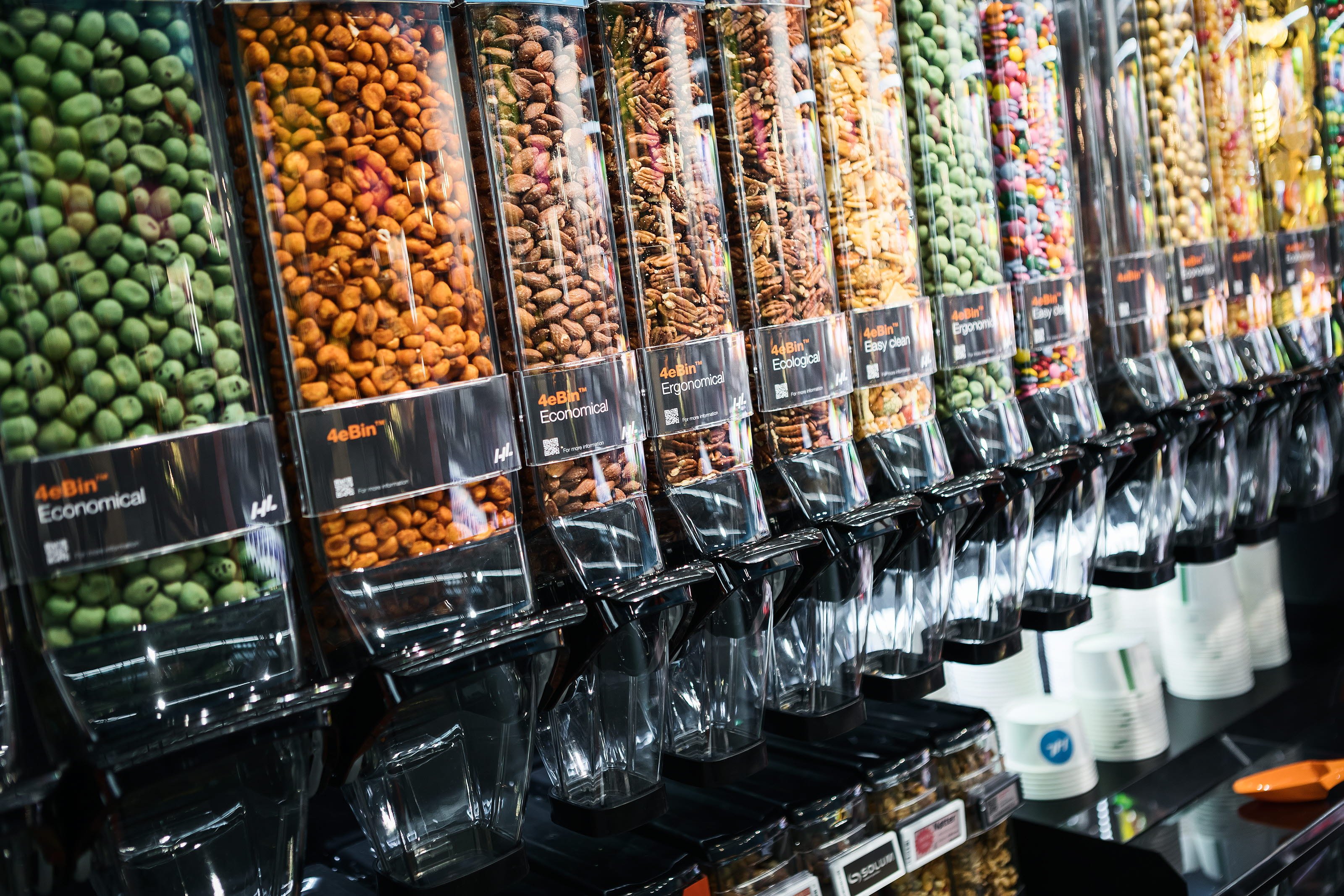 5 důvodů, proč zboží bez obalu nabývá na popularitě
Od specializovaných prodejen až po potravinové řetězce získal trend balení bez obalu – vystavení a manipulace sypkých produktů v řešeních, jako jsou "Bulk Bins" - popularitu na různých trzích a kategoriích.

Why retailers and brands should consider packaging-free product display
In order to stay ahead in today's challenging retail environment, more and more grocery retailers choose to display and dispense products such as nuts, grains, candy and cereals in solutions for packaging-free merchandising.
And with good reasons:
Merchandising bez obalu pomáhá snižovat odpad z obalů.

Díky maximální udržitelnosti toto může v očích nakupujících významně odlišit jeden obchod od druhého.

Merchandising bez obalu se zabývá nově vznikajícím trendem, který se přizpůsobuje poptávce spotřebitelů. Výzkum ukazuje, že 57% nakupujících očekává, že výrobky budou přizpůsobeny tak, aby vyhovovaly jejich potřebám. Prodej realizovaný přes "bulk bin" řešení umožňuje nakupujícím plnou kontrolu nad výběrem sortimentu a množství.

Zvýraznění organických alternativ.

Prodej biopotravin od roku 2010 rychle roste a merchandisng ekologických produktů prostřednictvím "bulk bins" vytváří autentičtější vystavení a odlišuje jej od standardního sortimentu.




Vnímání zboží bez obalu vyžaduje vnímání hodnoty.

Podle výzkumu nakupující vnímají volné produkty často za dostupnější než balené alternativy. Bez ohledu na to, které ceny si zákazníci vyberou, kontrola jejich vlastní skladby produktů jim umožňuje nakupovat výrobky odpovídající jejich rozpočtu.

Merchandising bez obalu zlepšuje zážitek z nakupování. Nejen, že si zákazníci užívají aspekt poutavého vystavení; výzkum ukazuje, že zákazníci, kteří interagují s produktem, jej pravděpodobněji koupí.
Sources:
Kantar Global Monitor 2019. FiBL-AMI Surveys 2010-2018, OrganicDataNetwork Surverys 2013-2015. Kantar Loose Products Booklet, 2019.
Hledáte řešení bez obalů?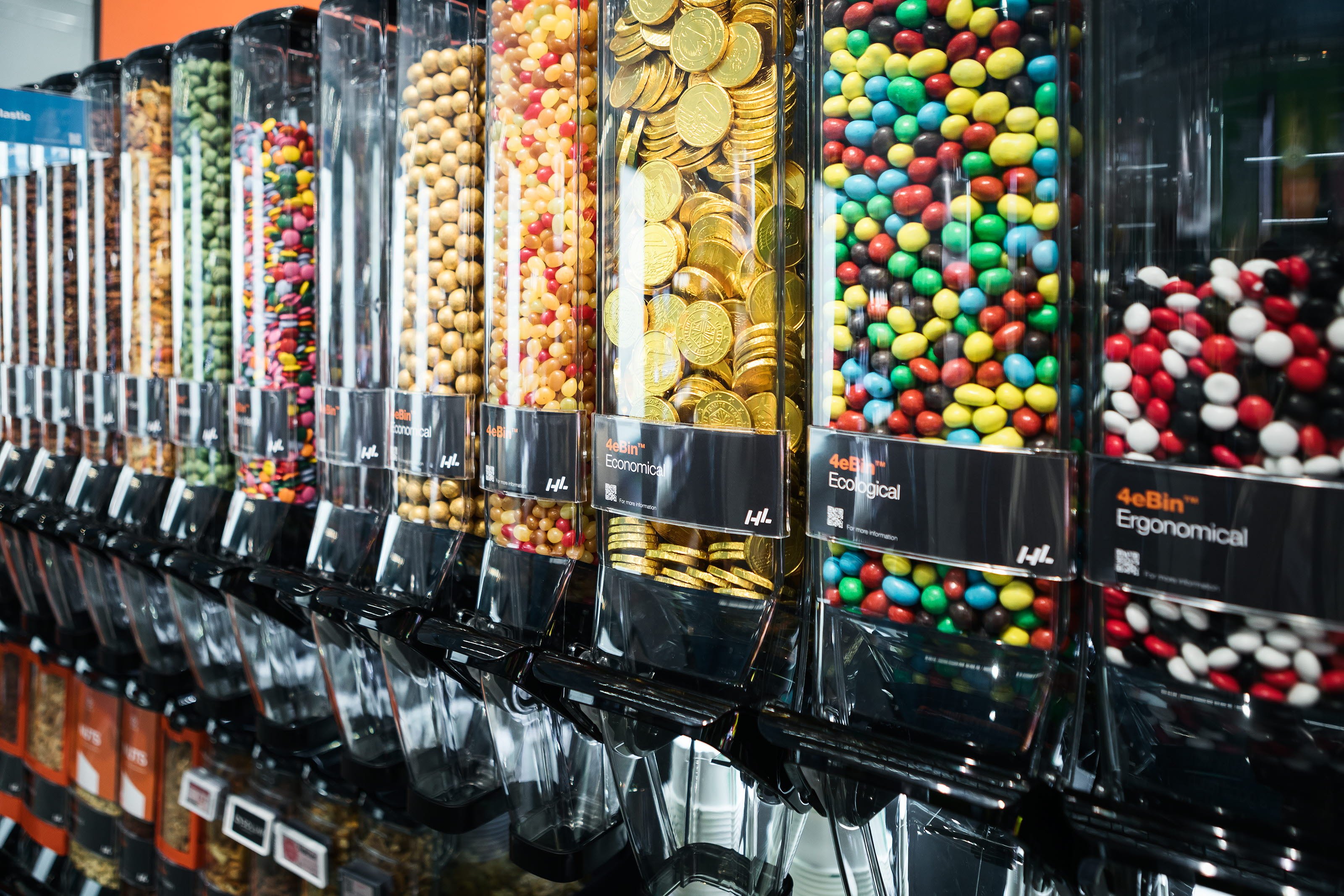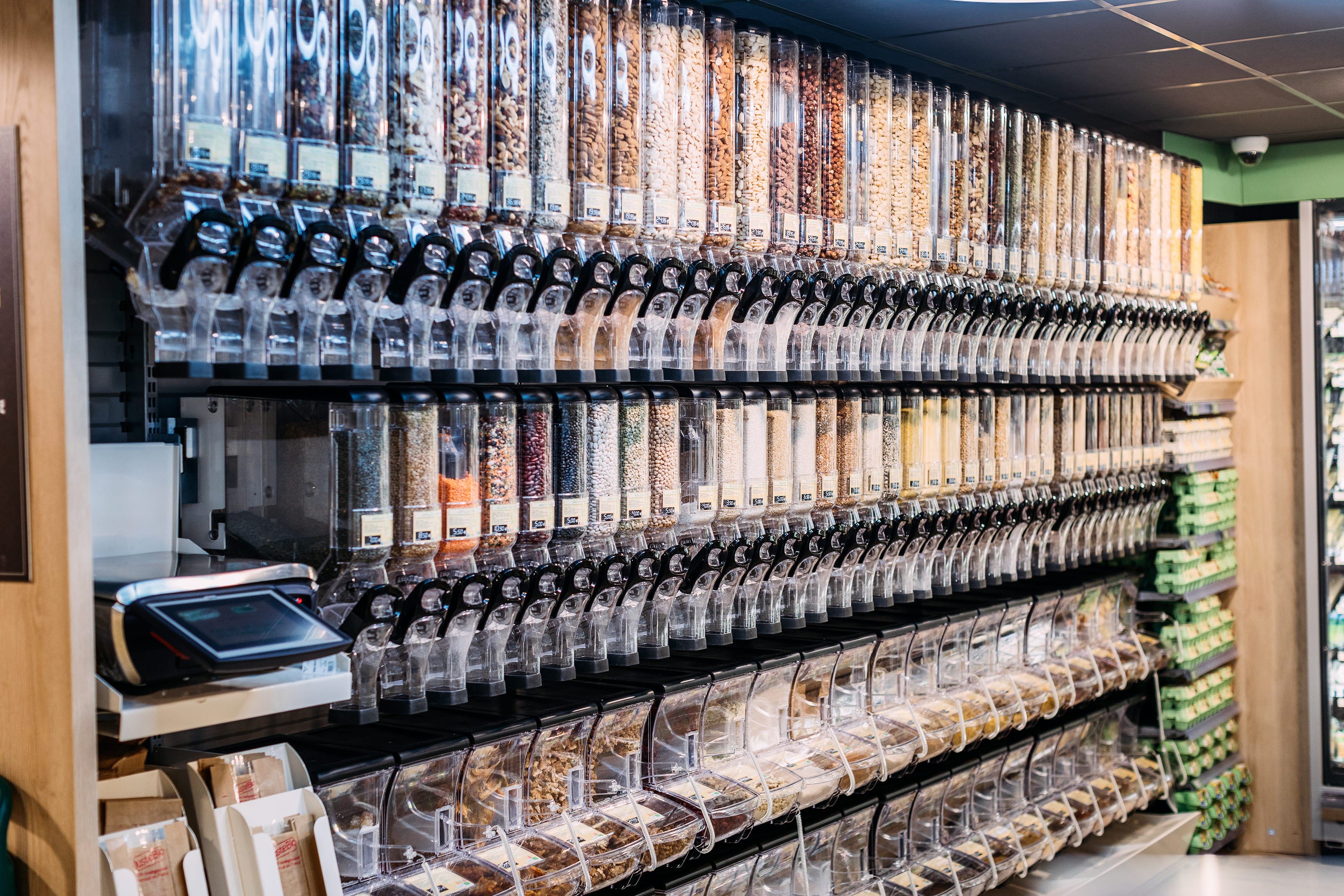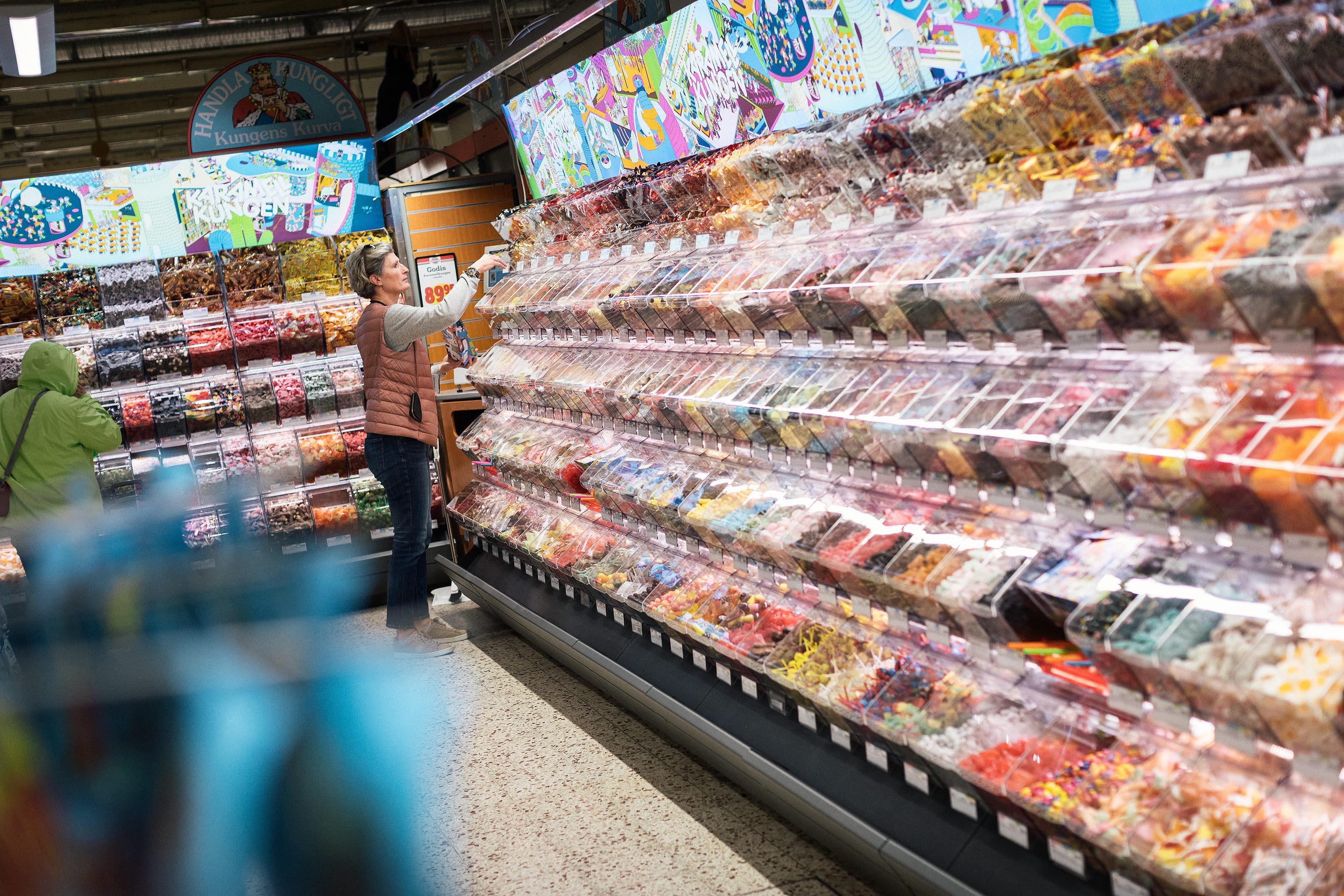 Stáhněte si studii společnosti Kantar
Přečtěte si celou studii společnosti Kantar, která mapuje současné trendy a příležitosti této oblasti
*Vyplnění všech políček je povinné
** Any file to download is required
Děkuji za Vaší informaci. Soubor si stáhněte.
Pokud nezačalo stahování prosím
klikněte zde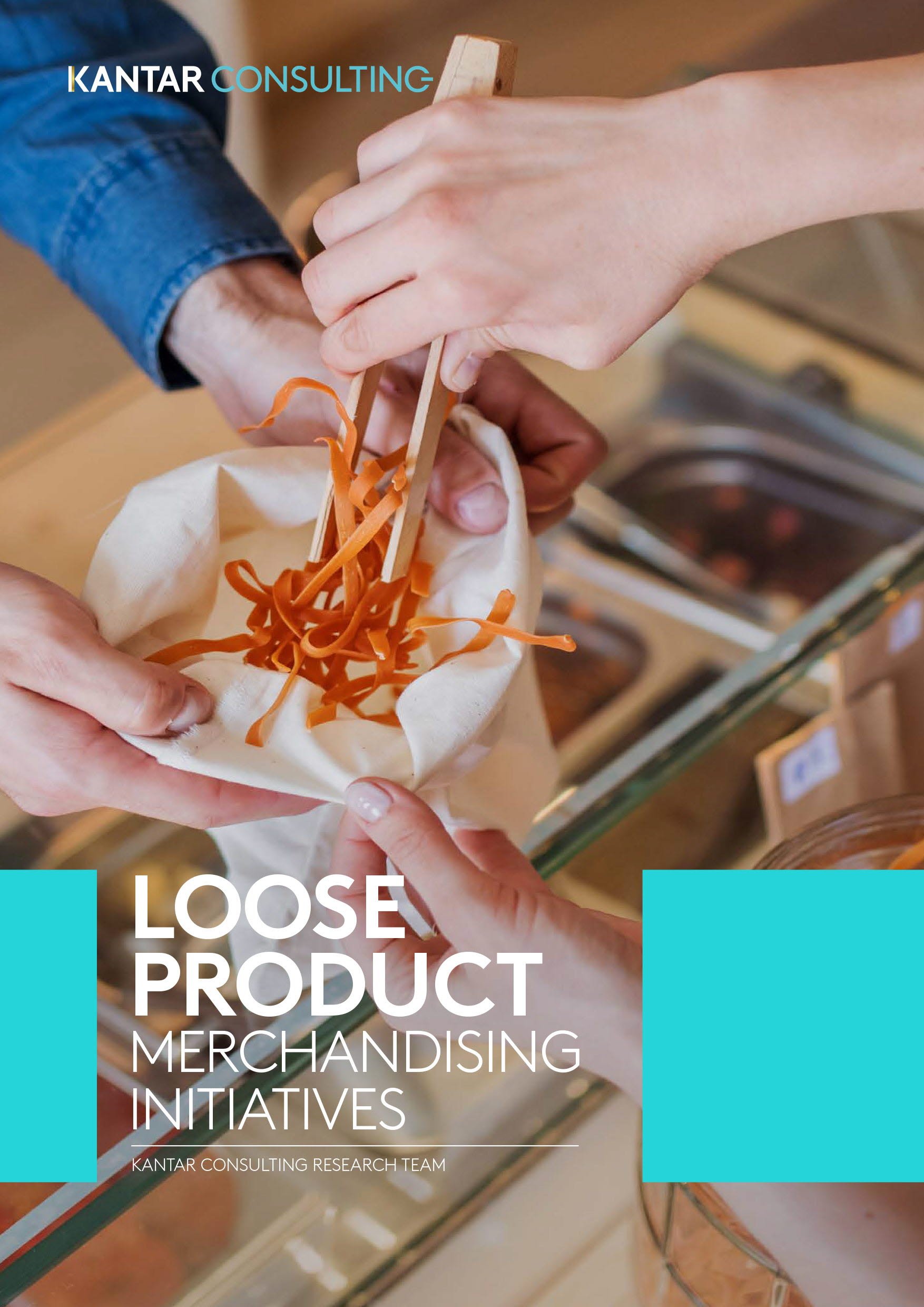 Prosíme o vyplnění formulaře a následně Vás budeme obratem kontaktovat.
Vaše osobní údaje budou zpracovávány v souladu se Zásadami ochrany osobních údajů společnosti HL Display Privacy Notice
Thank you for your submission.
We will get in touch with you very soon! In the meantime, read our latest updates on LinkedIn.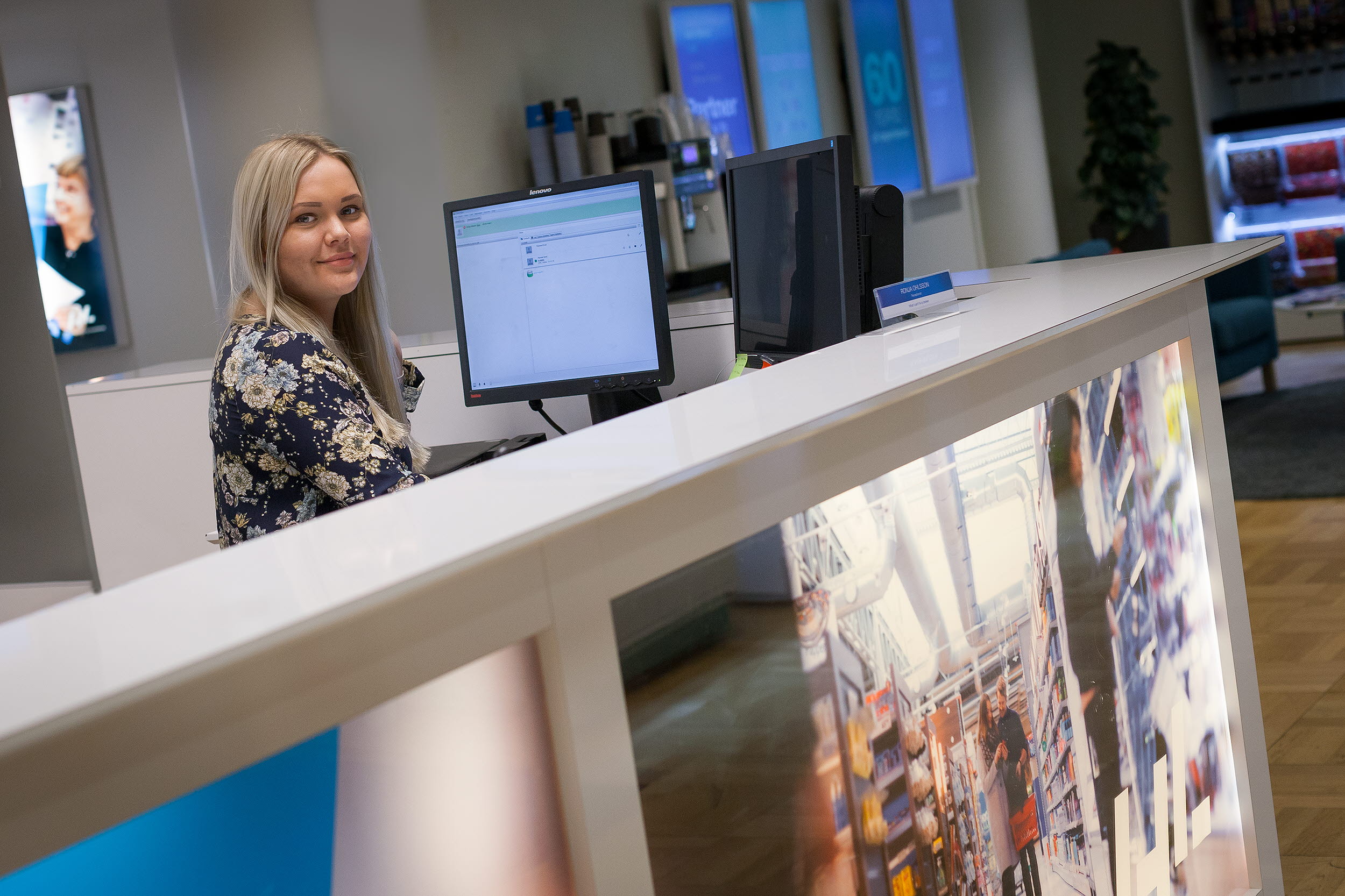 Doporučená řešení pro "Bezobalový" koncept
Případové studie - Lopatkové zásobníky