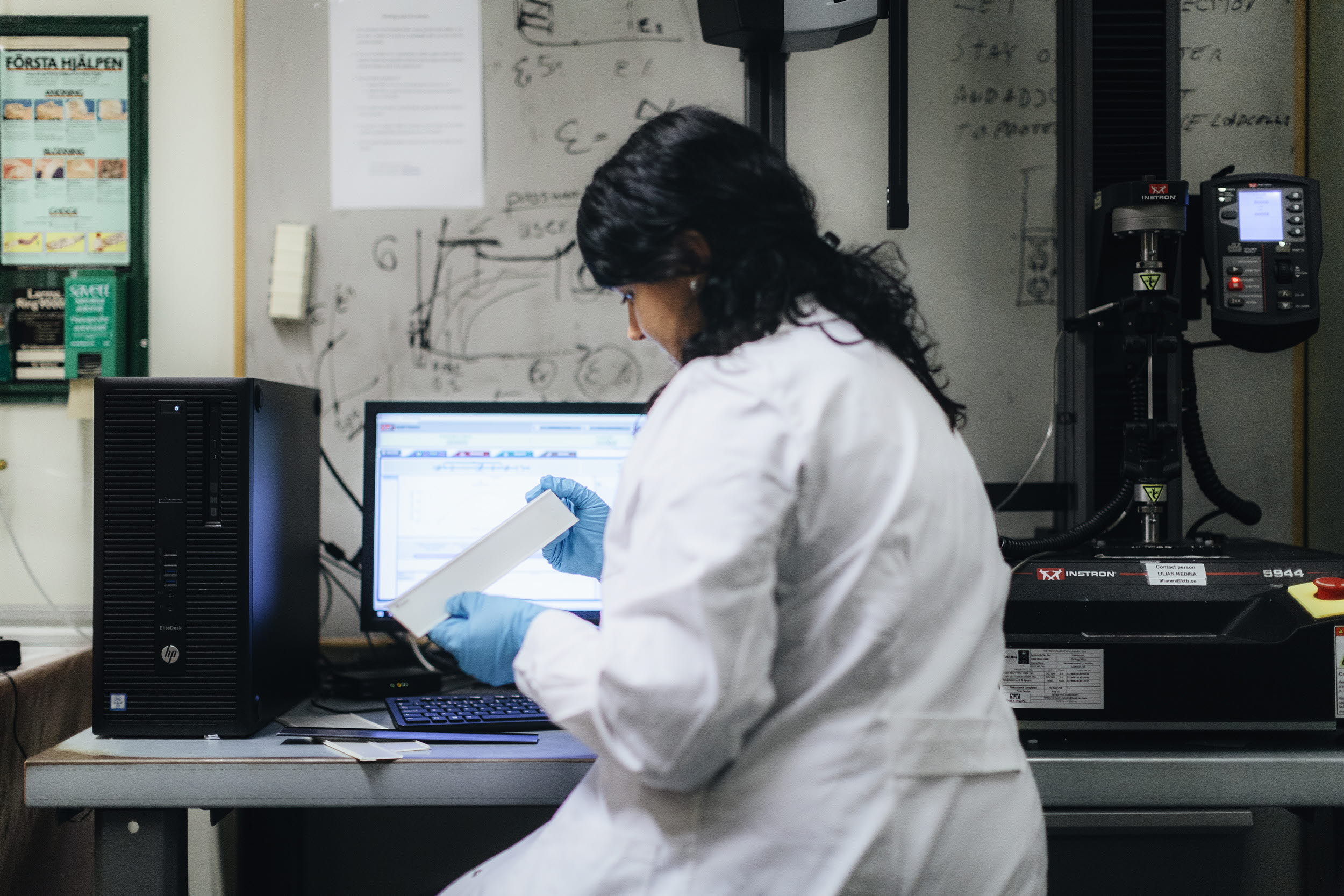 Bioplastics used to be science fiction, now it is reality
HL partnered with KTH and IVL to develop products made of bio-based materials to reduce the use of fossil-based plastics in HL's products.
We meet up with Rosana Moriana Torro who led the work at KTH Royal Institute of Technology in Stockholm to talk more about the latest in bioplastics and why we need to reduce our dependency on fossil-based materials.
Rosana, what sparked your interest in alternative materials?
Early on, I got interested in bio-based and biodegradable materials as an alternative to conventional plastics. I'm inspired by how nature works and think we need to learn from that. For example, can we use biomaterials to create plastics that not only has less impact on the environment but also performs better than conventional plastics? The way nature put together the different compounds to create materials allows creating durable and competitive products with specific functions that remain out there despite the environmental agents. But back then, in 2001, competitive bio-based and biodegradable plastics seemed really like a fantasy.
Why are bio-based plastics important?
We must end our dependency on fossil-based plastics. The sea is filling up with plastic waste that does not disintegrate and plastics are piling up in landfills that are leaking greenhouse gases and liquids that are contaminating our water. We need to do something real about this and the only way is to start moving away from conventional fossil-based plastics.
How can we use conventional plastics in a more sustainable way?
We need to make sure that we recycle as much as we can. By doing this, we will decrease the usage of virgin material - the less oil we extract from the ground the better. But we need to realize that this is only a temporary solution. We are only postponing the problem, eventually, you will still have to handle the waste.
What are the advantages of bioplastics?
Bioplastics are made of renewable resources like sugarcane or even wood. That means we can avoid most emissions of greenhouse gases and at end-of-life many bioplastics are biodegradable - from nature, back to nature.
How can we speed up the transition towards bioplastics?
We have come a long way since 2001 and today we have bioplastics that can compete with conventional ones performance-wise. But it is still early days and there is a lot of exciting research going on. We are now at a stage where we need pioneers, companies that start to replace conventional with bioplastics because, with increased demand, investments in research, material development and infrastructure will follow. And this fact will push to discover new bio-based plastics with specific properties that will work as a real alternative for specific applications.
What can we expect next in terms of material development?
We already have the technical know-how to exploit residual biomass to extract polymers out of pine cones, pine-needles, husks, straws and other waste biomass that has a low-value application. But further research is needed before these materials can be processed and offered on a commercial scale.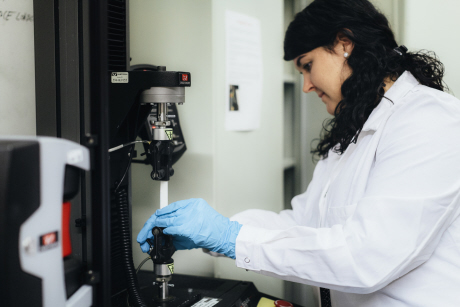 As a researcher, what is it like to cooperate with the industry?
To develop products that can have a real positive impact on the environment and fulfil the needs of the market, academia and industry need to work together. It is about combining three pillars: the knowledge of academia, the needs of the industry and the realities of the bioplastic sector.
Working with HL Display is a good example; I helped identify a bioplastic that works in the extrusion process and I also performed numerous lab tests of the final product to ensure it meets the high-quality standards of HL. It has been an exciting journey that has allowed to share my academic knowledge with great professionals to find a specific real solution. This kind of cooperation is needed to translate the research knowledge to the real market. We need more companies like HL Display to move from the lab and journal papers to the stockholders and society.
And the results?
For me, it is very gratifying that we managed to develop a product that is now available on the market. We have shown that bioplastics can be competitive. When I started my career, bioplastics used to be science fiction, now it is a reality.