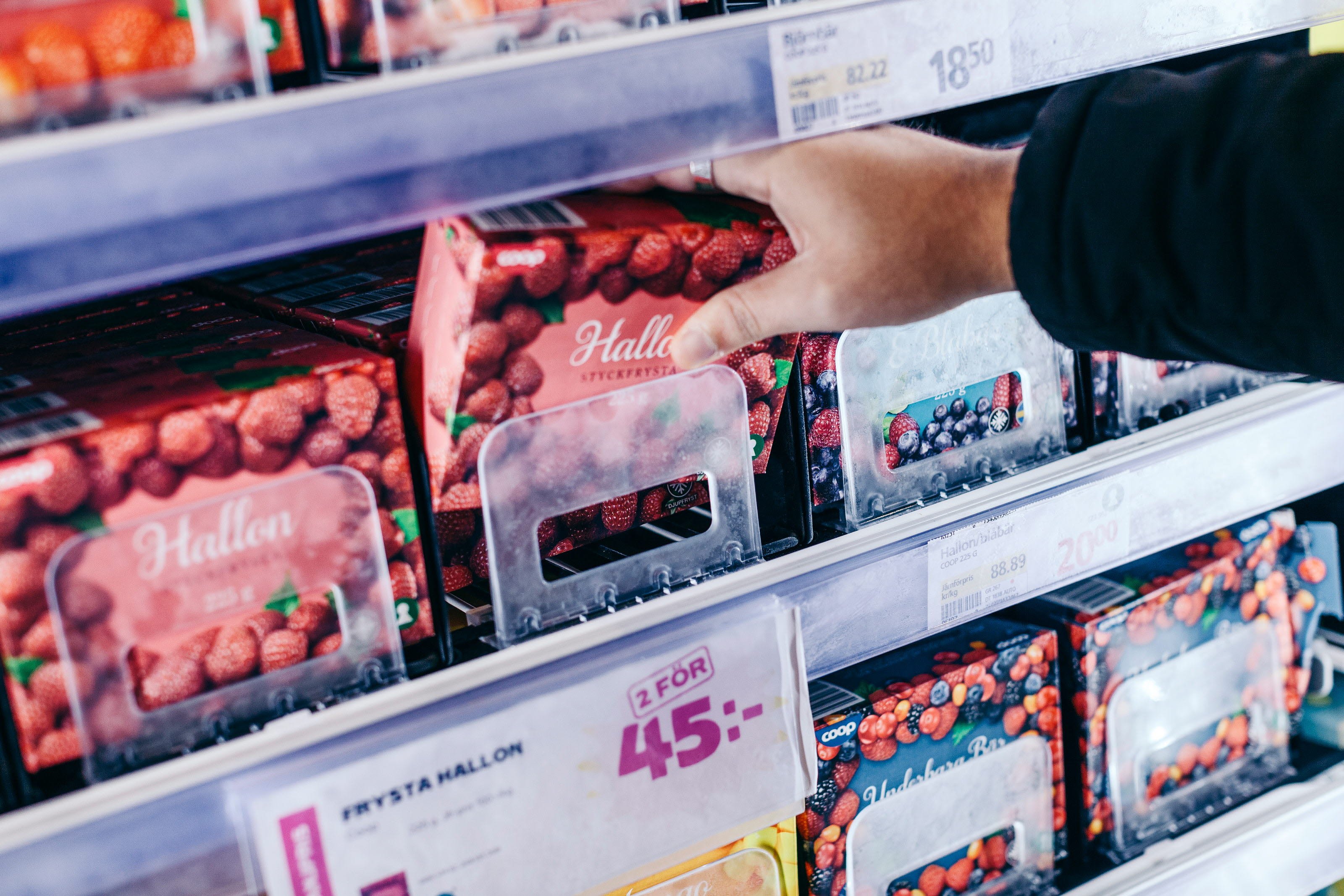 The low maintenance pusher system when extra strength is needed
Multivo™ Max simplifies daily shelf maintenance.
Multivo™ Max is a wire metal pusher tray for customers who want to keep their shelves stocked and achieve perfect front-facing, high flexibility and efficient space usage. The system allows to keep shelves perfectly merchandised and provides operational benefits as less time is needed to keep the shelf neatly organised.
Flexible and easily installed
The tray is compatible with Multivo™ rail which is easily installed on shelf. The rail is mounted in the front or the back of the shelf and planogram changes can be easily done. Dividers can be adjusted from 65-120, 110-250 or 210-355 mm which makes Multivo™ Max easily adaptable to different packaging types and sizes.
Multivo™ Max double-decker for smaller containers
Complementing the Multivo™ Max range is the double-decker that is a two-tiered rack ideal for smaller containers such as sauces and cream cheese. Available in two fixed width options, the double-decker has a flip down front for quick and easy refilling, as well as a reversible pusher to ensure facings are fronted.
Key benefits:
Automated front-facing for more efficient shelf management
Suitable for a variety of packaging formats & sizes
Easy to install and maintain
Recommended categories:
Ready meals
Cold cuts (ham, bacon, etc)
Pre-packaged deli and meat
Bagged salad
Dairy (sliced cheese)
Frozen ready meals
Frozen pizza
Block of chocolate
Customer cases for Multivo™ Max
Please complete the form and we'll respond to you as soon as we can.
Your personal data will be processed according to HL Display's Privacy Notice
Thank you for your submission.
We will get in touch with you very soon! In the meantime, read our latest updates on LinkedIn.