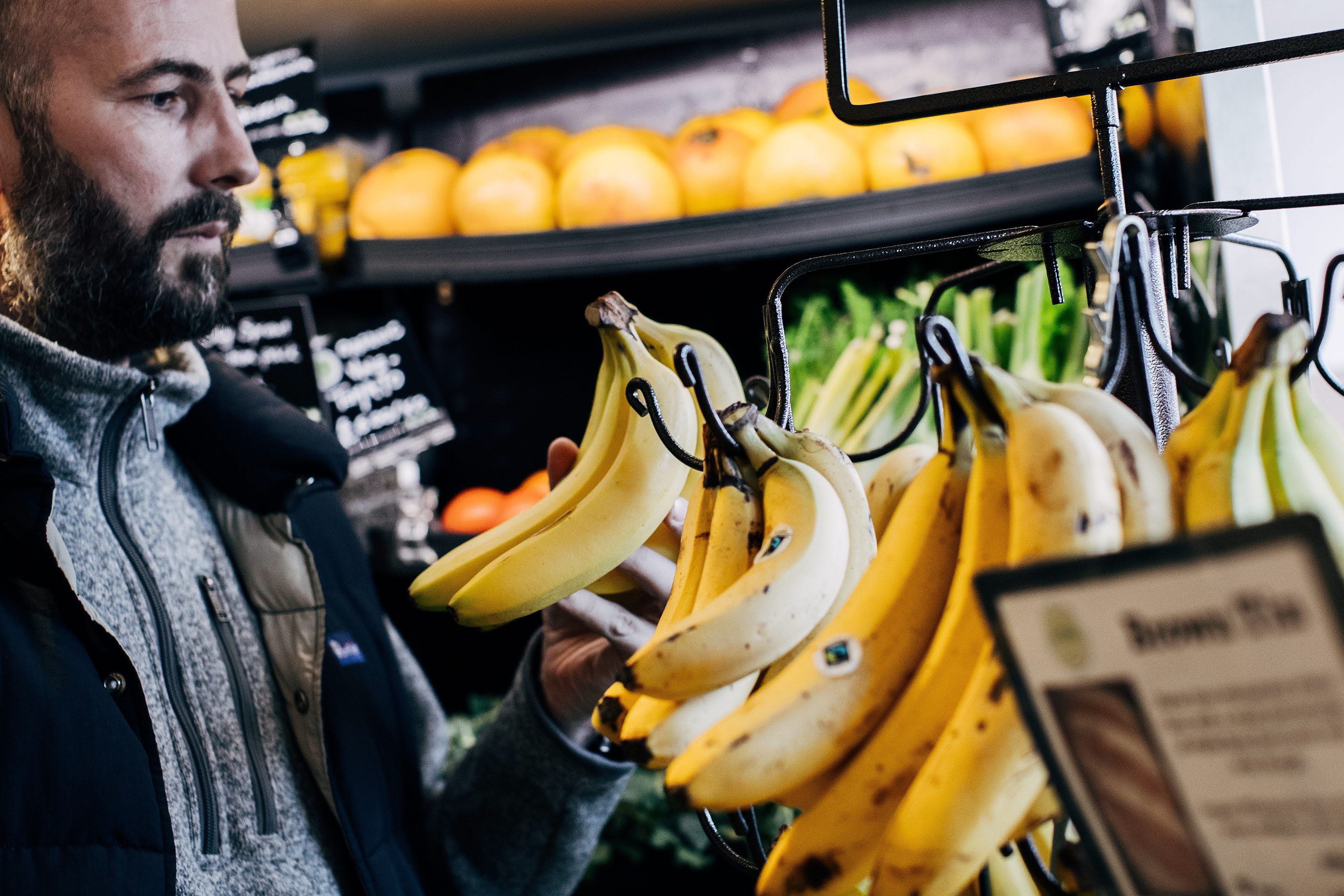 Drive impulse purchases
Brighten up your fruit selection with our eye-catching impulse display solutions.
Sigma™ floor racks are attractive secondary displays that accelerate impulse purchases and reduce food waste. Consisting of the Banana tree, Banana canopy or the Pineapple stand, the Sigma™ floor rack range is suitable as a centrepiece or for cross-merchandising.
More fun with floor racks
The fresh produce department is a signature category; most shoppers consider the quality and presentation as the deciding factors in choosing where to shop. Finding new and impactful ways to display fruit is a great opportunity for retailers to create in-store theatre.
Sigma™ floor racks are a fun way to engage shoppers and generate interest. Bananas overhanging tables or hung in mobile merchandising units require very little floor space and drive more product impact and visibility.
Key benefits
Designed to prevent fruit from bruising resulting in less shrink
Easy relocation around the store to drive impulse purchase
Fruit is conveniently accessible from all sides of the display
The Green Grocers, UK
"We used to buy 2-3 boxes of bananas a week, now we're getting 4-5 boxes from a banana tree"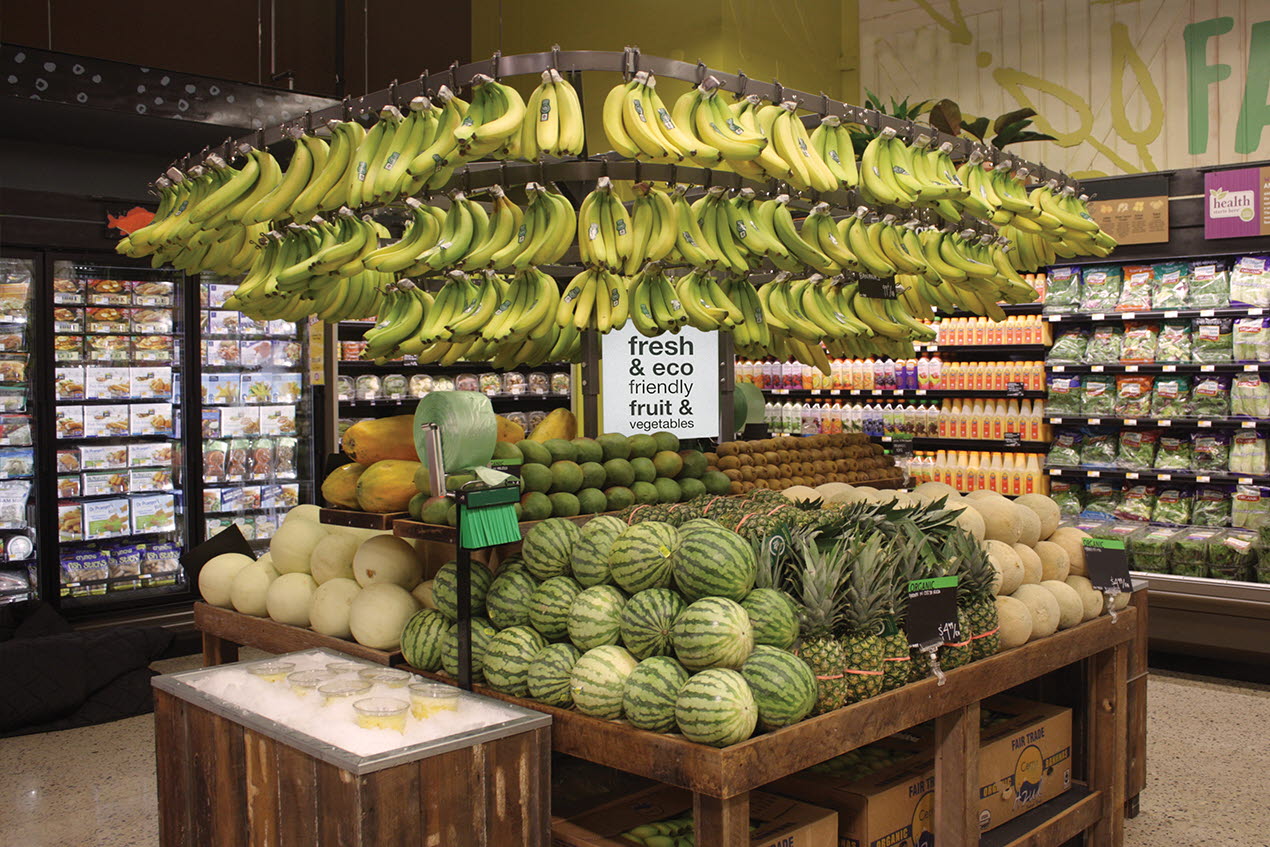 Baskets
Baskets are an attractive table and floor display solution that come in various shapes and sizes. Giving an authentic 'farmers' market' look and feel, baskets are ideal for primary and secondary placement.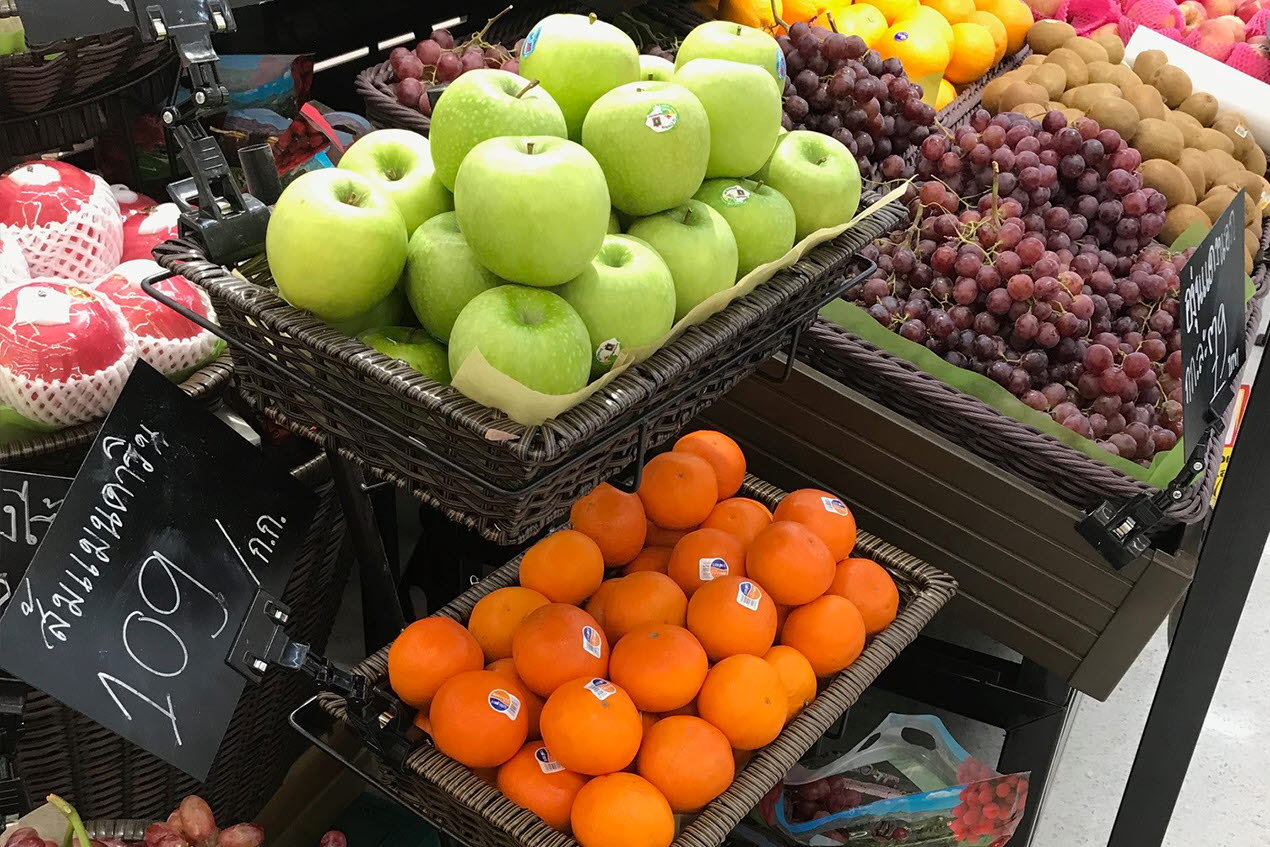 Customer cases for fresh produce
Please complete the form and we'll respond to you as soon as we can.
Your personal data will be processed according to HL Display's Privacy Notice
Thank you for your submission.
We will get in touch with you very soon! In the meantime, read our latest updates on LinkedIn.