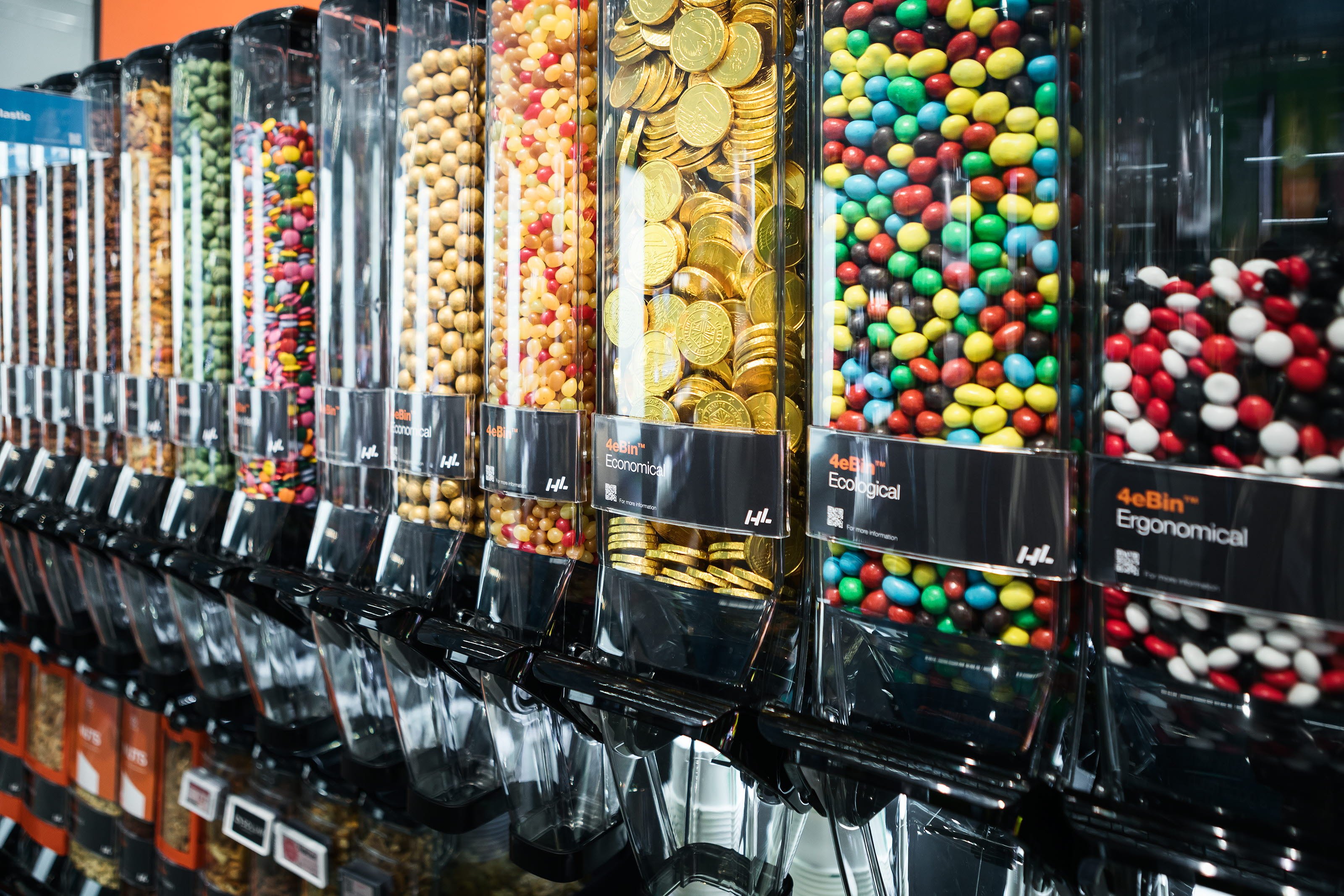 Nagyobb választék, kevesebb csomagolási hulladék.
Az ömlesztett tartályok nem csak a láthatóságot segítik elő és teszik lehetővé a vásárlók számára a pontos termékkínálat kiválasztását, hanem a felesleges csomagolási hulladék elkerülését is segítik.
A környezetbarát megfontolásokat észben tartva, sok vásárló számára a csomagolás nélküli kereskedelem lehetőséget kínál arra, hogy megmutassa elkötelezettségét a fenntarthatóbb áruházak létrehozása iránt – és, hogy segítse a megkülönböztetés kialakítását. Lépést tartva a kialakulóban lévő fogyasztói trendekkel is, mint a személyre szabás és az egészséges snacking, a vásárlóknak egyzerű kiválasztani a megvásárolni kívánt termékkínálatot. Végezetül, a vásárlók gyakran úgy vélik, hogy a termékek ömlesztett formában történő megjelenítését és kiszállítását megfizethetőbb, ez pozitívan befolyásolhatja az értékérzékelést.
Testreszabott igények
A HL széles skáláját kínálja a kanalas és a gravitációs tartályoknak, amelyek kombinálhatók a tökéletes csomagolásmentes üzletrész létrehozásához. A tartályok különféle formátumokban és méretekben kaphatók, a padlóállványokra felszerelhetők, kompatibilisek az Ad'Lite™ világítási sorozatunkkal, és a kiegészítők széles választékával kombinálhatók.
A 4eBin ™ termékcsalád megoldásai részben újrahasznosított műanyagból készülnek, és a Sustainable Choice sorozat részei.
Főbb előnyök
A vásárlók választhatják ki az igényelt termékkínálatot

Segít a csomagolási hulladék csökkentésében

Optimalizálja az értékesítési területet
Ezenkívül a gravitációs tartályok biztosítják a hatékony "első be, első ki" forgást.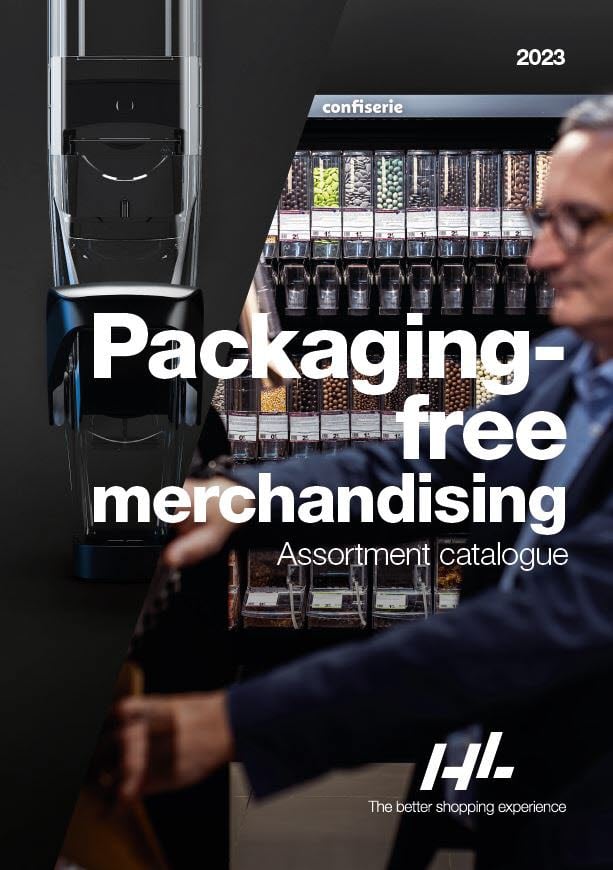 A német "Legjobb kiskereskedelmi ügyek 2020" nyertese! A "Marketing, Szolgáltatás és Üzlettervezés" kategóriában a német "tegut ..." élelmiszerbolt elnyerte az első helyet a felhasználói szavazásban, és a média zsűri szavazásában második helyezett lett.
Lásd a telepítési útmutatót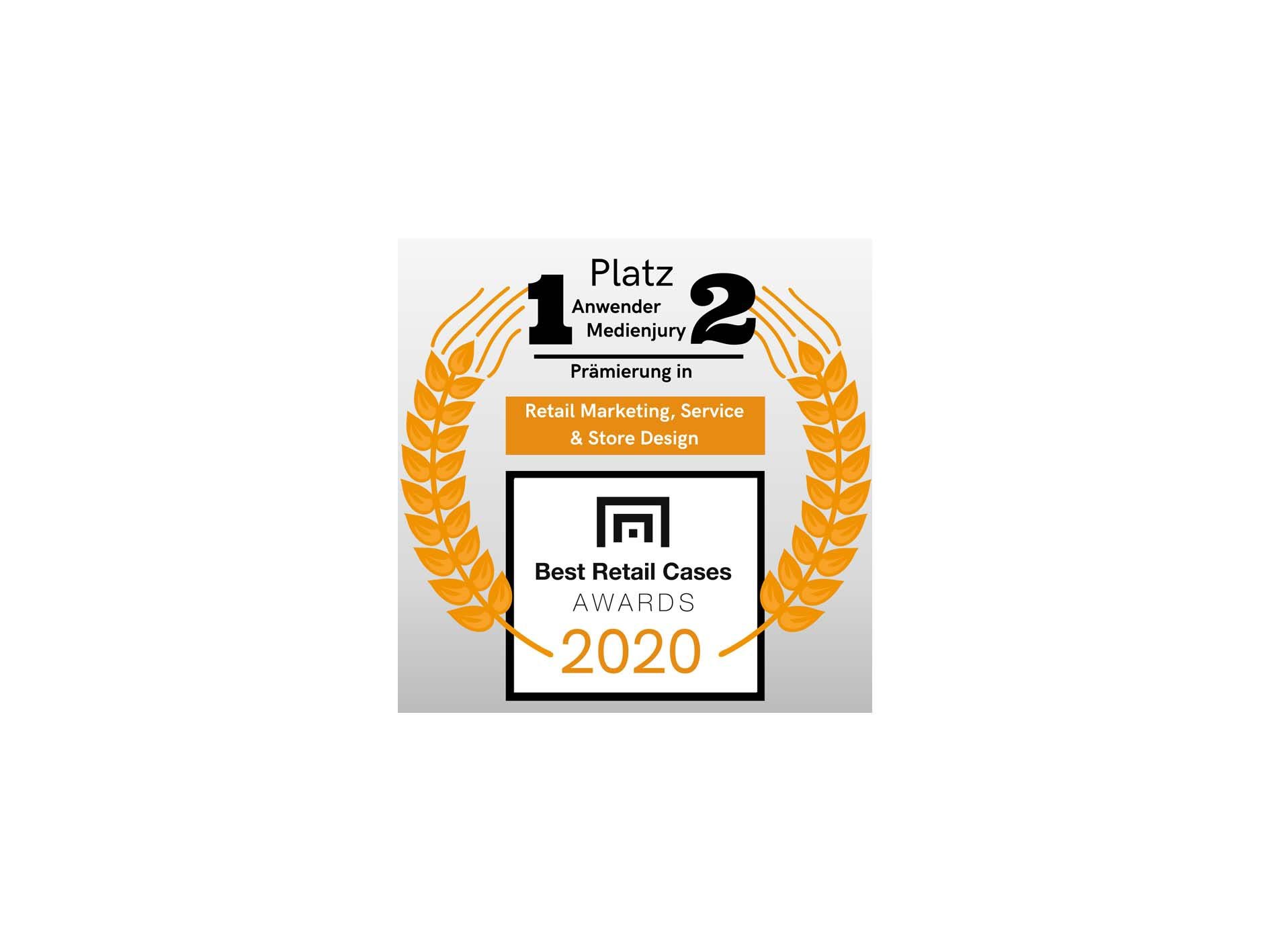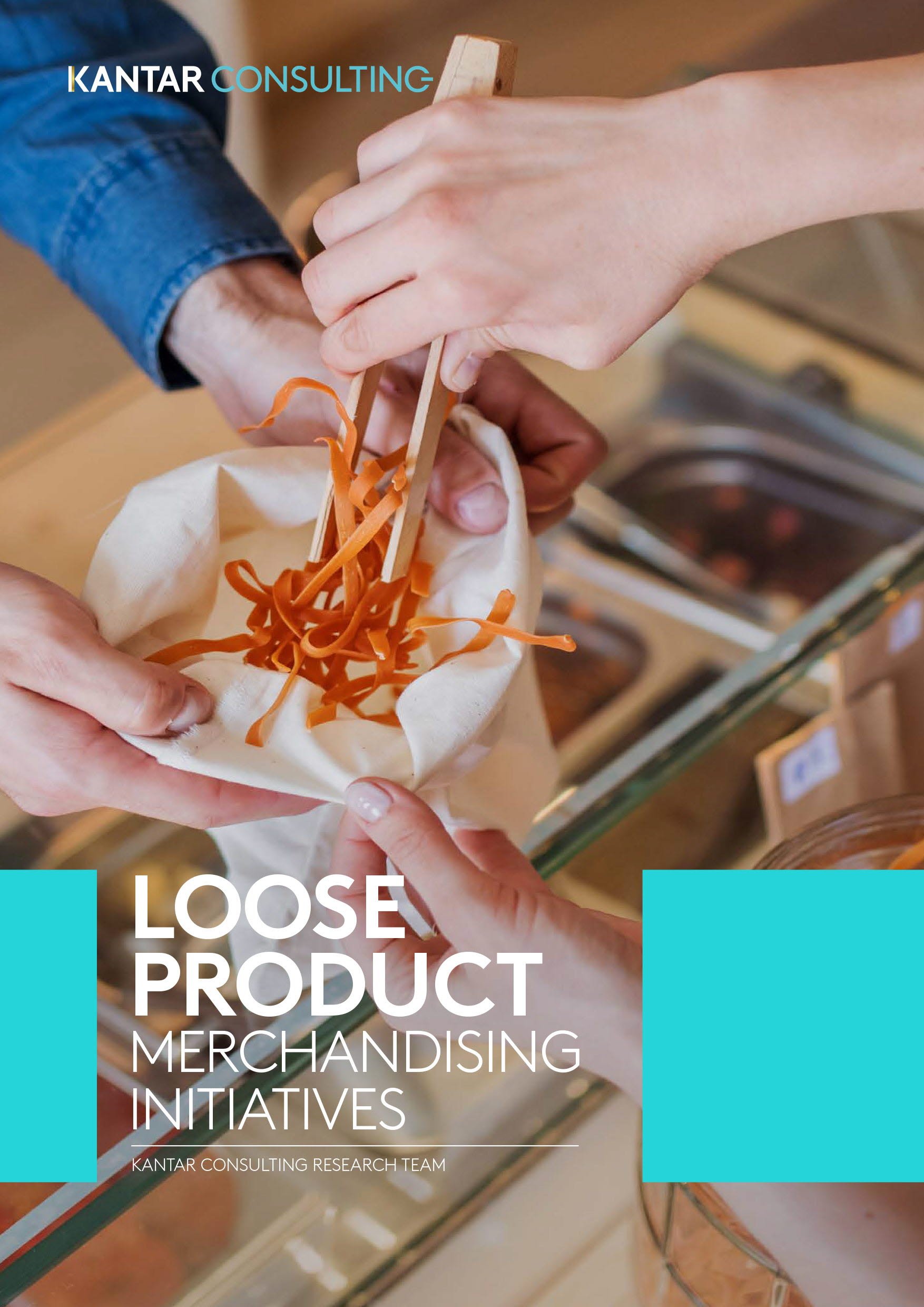 Töltsd le a KANTAR beszámolót
Olvassa el a Kantar Consulting összefoglaló jelentését és tudjon meg többet a kompetitív kiskereskedelmi piacok esetében jelenlevő trendekről és lehetőségekről.
** Any file to download is required
Köszönöm az információt. Töltse le a fájlt.
Ha a letöltés nem indul újra, kérjük
kattintson ide
Lépjen kapcsolatba velünk
Kérjük, töltse ki az űrlapot, és mi a lehető leghamarabb válaszolunk.
Thank you for your submission.
We will get in touch with you very soon! In the meantime, read our latest updates on LinkedIn.