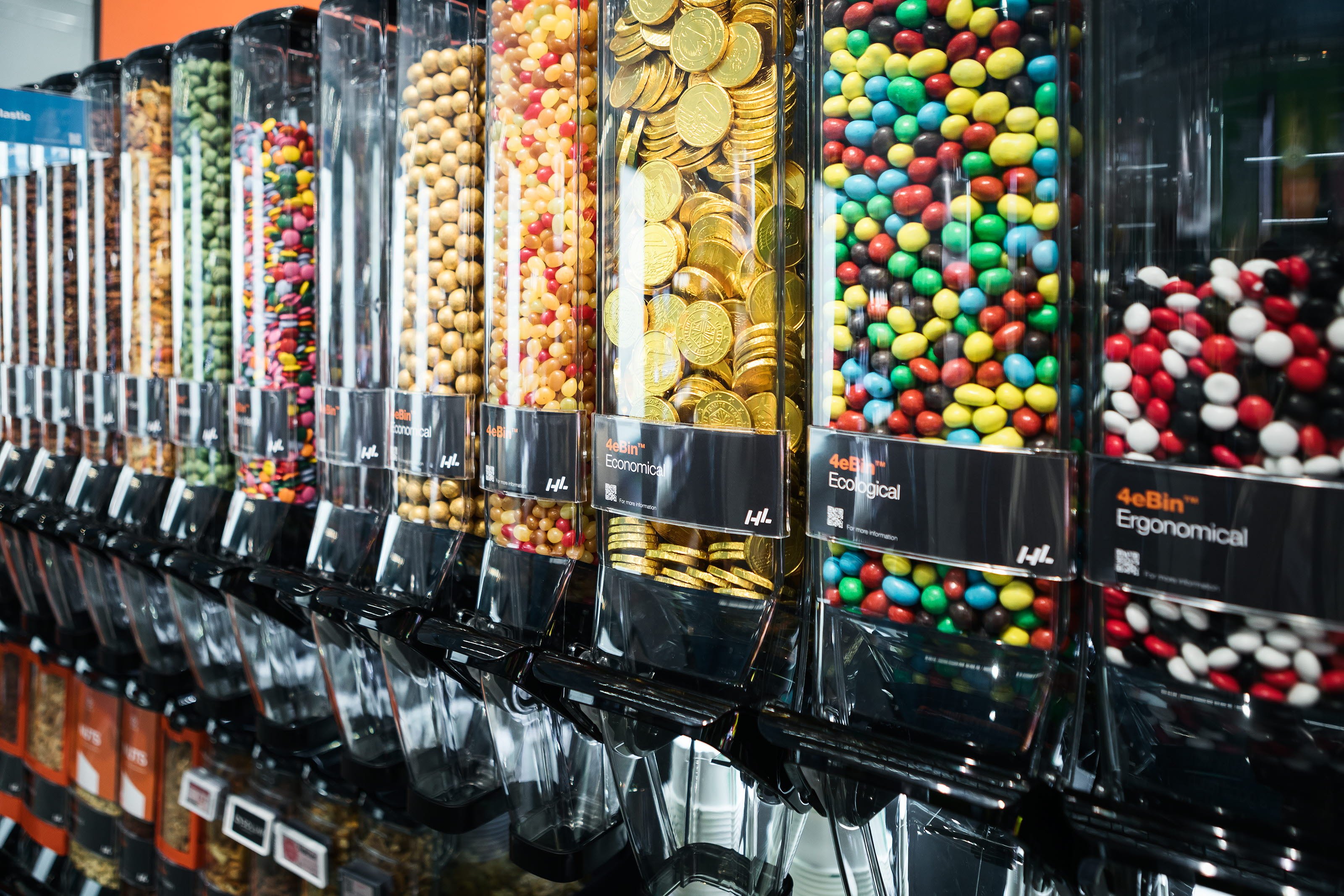 Več izbire, manj odpadne embalaže
Posode za živila v razsutem stanju pripomorejo k večji prepoznavnosti in omogočajo kupcem, da izberejo poljubno kombinacijo izdelkov, pomagajo pa tudi zmanjšati količino nepotrebne odpadne embalaže.
Ker številni kupci posvečajo veliko pozornosti okoljskim dejavnikom, trgovanje brez embalaže za trgovce pomeni priložnost za izkazovanje zavezanosti k ustvarjanju bolj trajnostnih trgovin – in za izstopanje izmed drugih. Hkrati pa je tudi odgovor na vznikajoče potrošniške trende personalizacije nakupov in zdravih prigrizkov, saj lahko kupci izberejo natančno tako kombinacijo izdelkov, kot jo želijo kupiti. Ne nazadnje pa tudi prikaz in razdeljevanje izdelkov v razsutem stanju kupci pogosto zaznavajo kot cenovno dostopnejše, kar pozitivno vpliva na zaznavanje vrednosti.
Prilagojeno vašim potrebam
HL ponuja široko paleto posod z lopatko in gravitacijskih posod, ki jih je mogoče kombinirati in tako ustvariti popoln oddelek brez embalaže. Naše posode so na voljo v različnih oblikah in velikostih, lahko jih namestimo na stojala, združljive so z našo serijo elementov za osvetlitev Ad'Lite™ mogoče pa jih je tudi kombinirati z bogato ponudbo dodatne opreme.
Rešitve iz linije 4eBin ™ so delno narejene iz reciklirane plastike in so del naše ponudbe Sustainable Choice.
Ključne prednosti
Kupci lahko izbirajo in kombinirajo natančno količino

Pomoč pri zmanjševanju količine odpadne embalaže

Optimizacija prodajnega prostora
Še več, gravitacijske posode zagotavljajo učinkovito rotacijo izdelkov po sistemu »first-in-first-out«.
Priporočene rešitve za kategorijo
Zmagovalec nemškega 'Best Retail Cases 2020'! V kategoriji "Trženje, storitve in oblikovanje trgovin" je naša postavitev gravitacijskih posod in posod z lopatko za nemško trgovino z živili "tegut ..." osvojilo prvo mesto pri glasovanju uporabnikov in drugo mesto v glasovanju medijske žirije.
Read more customer cases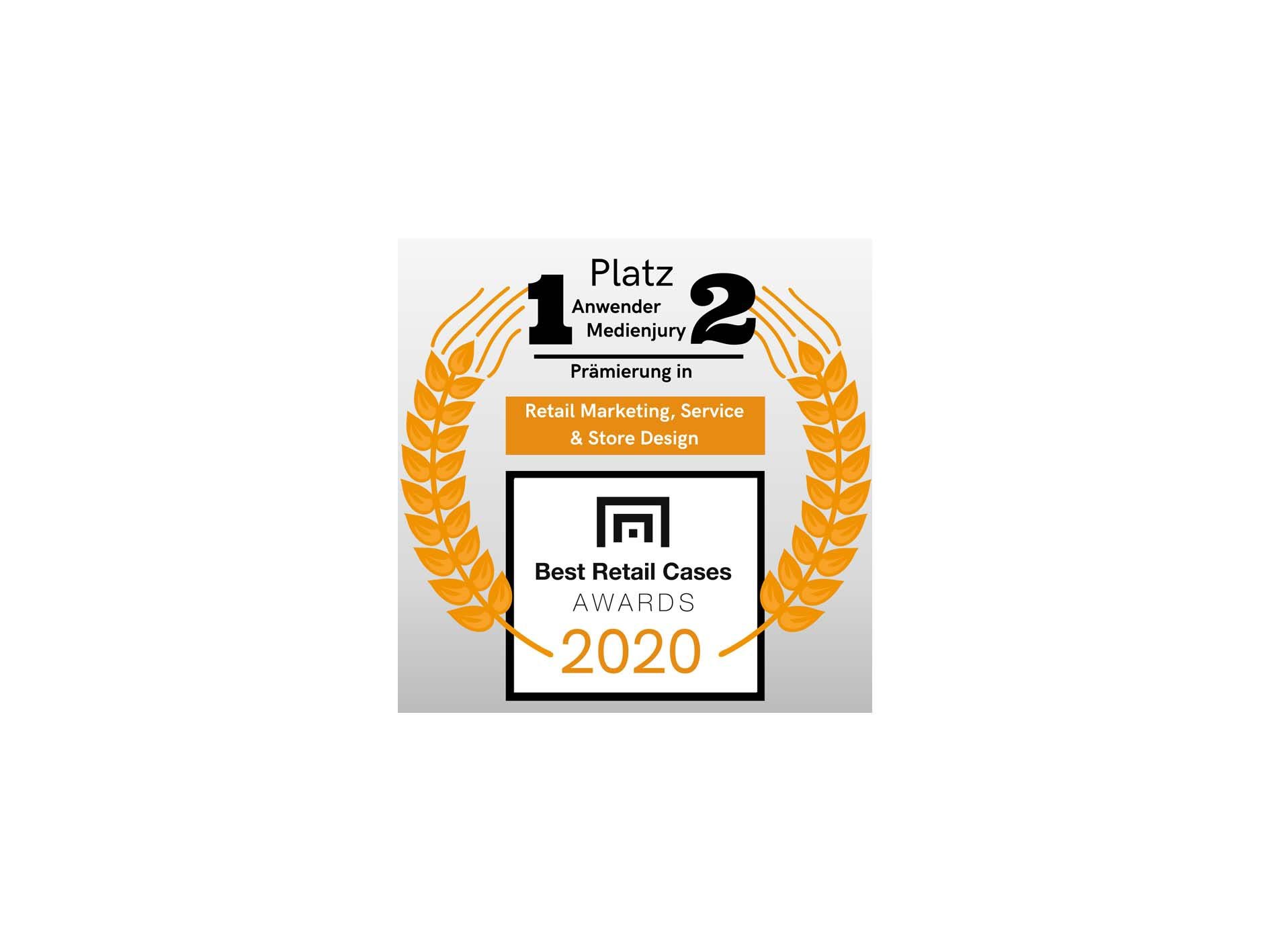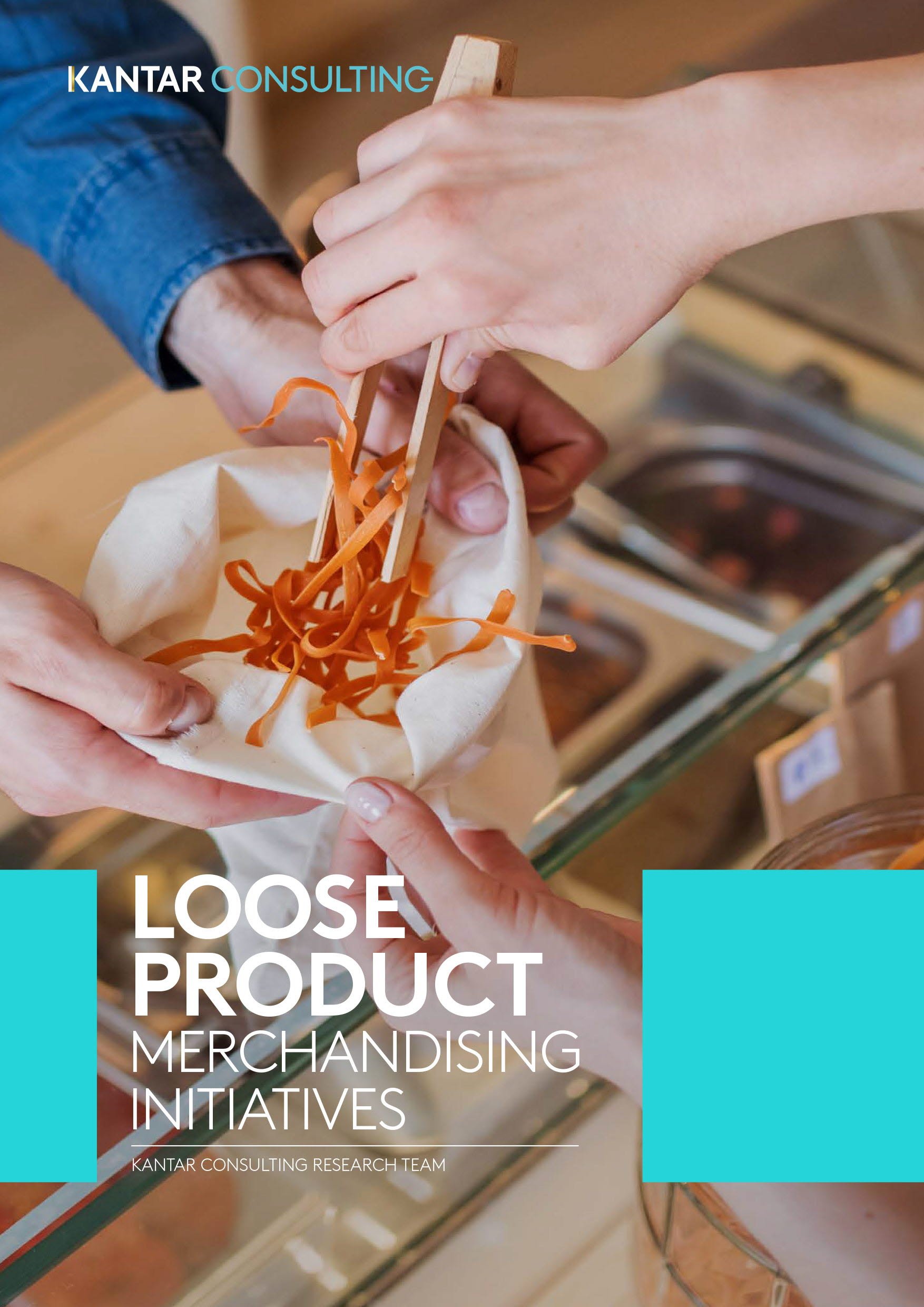 Prenesite poročilo podjetja Kantar
Če želite izvedeti več o ključnih trendih in priložnostih, ki dandanes definirajo smernice konkurenčnega maloprodajnega trga, preberite celotno poročilo podjetja Kantar Consulting.
*Vsa polja so obvezna
** Any file to download is required
Hvala za vaše informacije. Prenesite datoteko.
Če se prenos ne začne, prosim
kliknite tukaj
Izpolnite obrazec in odgovorili vam bomo čim prej.
Thank you for your submission.
We will get in touch with you very soon! In the meantime, read our latest updates on LinkedIn.