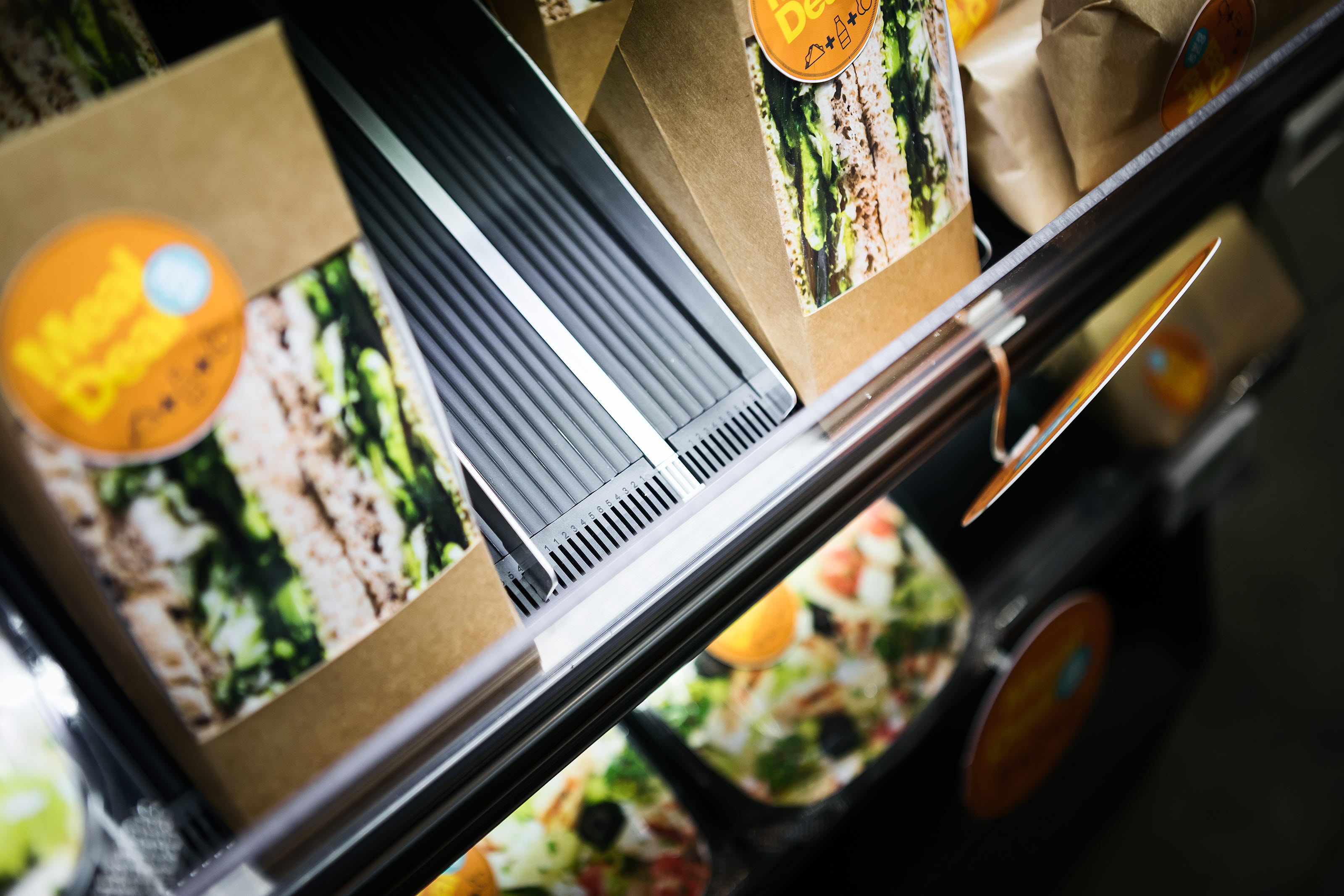 Automated front-facing with high flexibility
Shelf-ready solutions to ensure automated front-facing for perfect product presentation.
Our glide mats are simple, yet effective merchandising solutions to ensure visibility while optimising selling space. Thanks to the gravity-feed functionality products are always front-faced and out of stocks are detectable instantly, helping to avoid lost sales.
Easily adaptable merchandising for a variety of packaging formats
Made from low friction material our glide mats can be installed on any shelves in ambient or chiller environments. As sheets come in different widths and depths and with a selection of front risers and profiles they can easily be customised to suit your needs.
Key benefits
Avoid perceived out of stock with automated front-facing
Create and maintain attractive shelves that are easy to shop
Suitable for mixing of packaging formats in the same section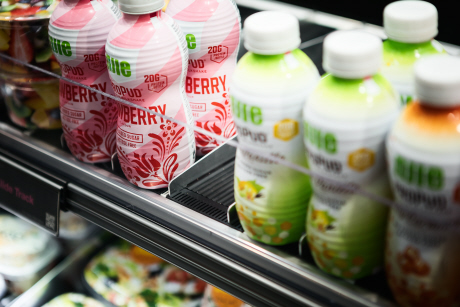 Find the perfect Glide mat for your needs:
GlideTrack™
Each GlideTrack™ sheet is assembled by tracks and an aluminum profile at the front and rear. GlideTrack™ is compatible with Roller Track™ accessories and can be customised to feature communication such as branded messages. Thanks to angle providers, the gravity effect can also be created on flat shelves.
Glide plate
Glide plates are low friction sheets placed on angled shelves. Combine with Optimal™ to create a complete solution.
Glide slides
Glide slides are low friction slides to be placed between Optimal™ dividers for a modular solution, adaptable to the required number of facings. Available for both L- and T-dividers for easy shelf combinations.
Recommended categories:
Food to go

Wrapped sandwiches, salads, yogurts...etc
PET bottles with elephant foot



Pantry

Household, boxes
Beverage, PET bottles with elephant foot



Confectionary
Please complete the form and we'll respond to you as soon as we can.
Your personal data will be processed according to HL Display's Privacy Notice
Thank you for your submission.
We will get in touch with you very soon! In the meantime, read our latest updates on LinkedIn.